Trump's border patrol chief 'posted in secret Facebook group' featuring violent anti-migrant content
Democrats demand to know when Carla Provost became aware of secretive group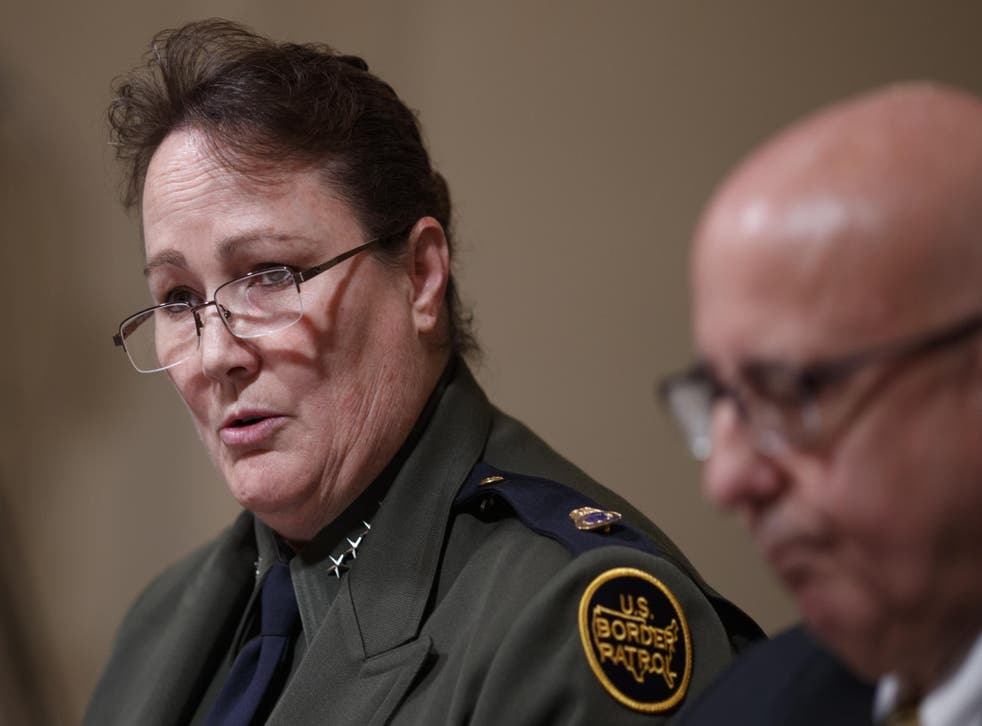 Carla Provost, chief of the US Border Patrol, participated in a secret Facebook group used by members of her agency to share racist and violent commentary about migrants, a report has alleged.
Ms Provost addressed the group and its controversial content, which was posted by current and former Border Patrol officers, when it was uncovered earlier this month.
In a public statement at the time, she said: "These posts are completely inappropriate and contrary to the honour and integrity I see — and expect — from out agents day in and day out.
"Any employees found to have violated our standards of conduct will be held accountable."
However, Ms Provost was apparently aware of the secret group long before her public statements, as she had responded to a post in it just three months after her appointment, The Intercept reported.
Trump 2020 launch: Fascist Proud Boys, baby blimps and Uncle Sam

Show all 30
In her post, Ms Provost appeared to be "clapping back" at a member of the group who had posted about her rapid elevation within the agency, according to the outlet.
It suggested she may have been aware of the group and failed to act before the issue came to light.
Democrats have meanwhile demanded the Inspector General's office at the US Department of Homeland Security look into whether she or Kevin McAleenan, acting secretary of the agency, knew about officials sharing "violent, racist, misogynistic comments and pictures" in the group that was previously known as "I'm 10-15".
"We need to know who in CBP leadership knew about these deplorable groups, when did they find out, and what action they took, if anything," Bennie Thompson, a Democratic congresswoman and chair of the House Homeland Security Committee, told The Intercept.
Customs and Border Protection said in a statement its Office of Professional Responsibility was "investigating the material provided to CBP" and it "does not tolerate misconduct on or off duty and will hold those who violate our code of conduct accountable."
Support free-thinking journalism and attend Independent events
"Several CBP employees have received cease and desist letters and several of those have been placed on administrative duties pending the results of the investigation," the statement continued.
"These posts do not reflect the core values of the Agency and do not reflect the vast majority of employees who conduct themselves professionally and honorably every day, on and off duty."
The names of three current chief patrol agents, nine current or former patrol agents in charge and multiple border patrol union officials still featured in the group, The Intercept said in its report on Friday.
Join our new commenting forum
Join thought-provoking conversations, follow other Independent readers and see their replies