Donald Trump accused of fabricating praise after claiming to receive letters from TV hosts
White House has not yet produced letters Trump claimed to receive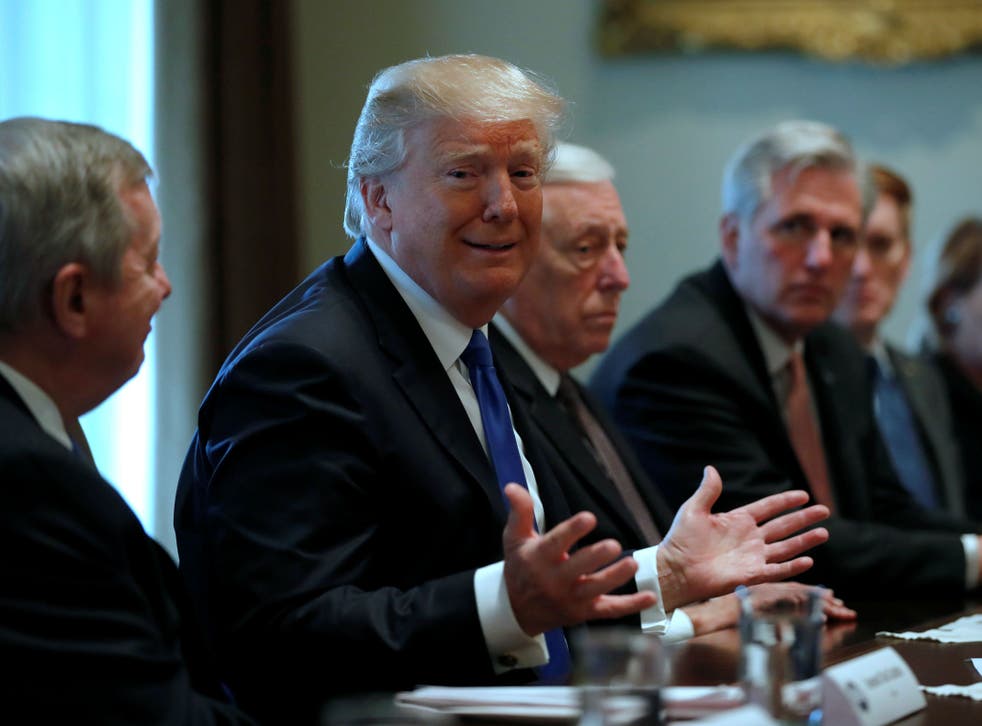 Journalists are accusing Donald Trump of again fabricating praise, saying he falsely claimed to have received laudatory letters from television anchors.
Earlier this week, Mr Trump presided over an extended meeting on immigration with members of Congress that, in an unusual twist, was left open to members of the media.
In subsequent remarks the President said the "tremendous" meeting was "reported as incredibly good," adding that television network anchors "sent us letters saying that was one of the greatest meetings they've ever witnessed".
"They probably wish they didn't send us those letters of congratulations. But it was good. I'm sure their ratings were fantastic," Mr Trump said.
The claim drew skepticism from journalists who cover Mr Trump. The White House did not respond to The Independent's request for copies of the congratulatory letters.
But when CNN reporter Jim Acosta said that when he asked about the letters, he was sent something else entirely: a pair of video clips and a list of tweets in which reporters marvelled at being allowed to observe protracted negotiations.
World news in pictures

Show all 50
Mr Trump has long had an uneven relationship with facts, and he has been caught out before claiming praise for which there was no evidence.
Last year, he said he received a phone call from the leader of the Boy Scouts of America calling his politically charged speech at a scouting jamboree "the greatest speech that was ever made to them". But the Boy Scouts denied that account, releasing a letter apologising for Mr Trump's address.
White House Press Secretary Sarah Huckabee Sanders subsequently said "multiple members of the Boy Scout leadership" approached the President to congratulate him in person after the speech.
"I wouldn't say it's a lie — that's a pretty bold accusation," Ms Sanders said. "The conversations took place, they just simply didn't take place over a phone call".
Join our new commenting forum
Join thought-provoking conversations, follow other Independent readers and see their replies