Judge deals major blow to Trump's attempt to restrict federal unions
Trump's orders 'undermine federal employees' right to bargain collectively', judge rules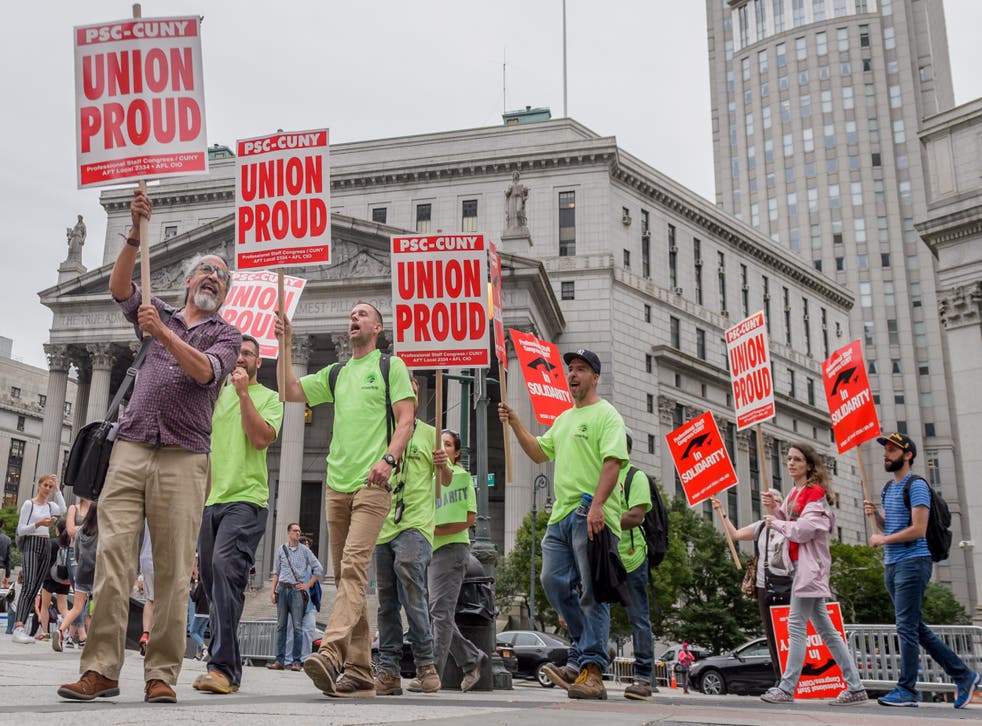 A US court has overturned key pieces of three executive orders signed by President Donald Trump, handing a major victory to federal employees and the unions that represent them.
US District Judge Ketanji Brown Jackson ruled that Mr Trump had overstepped his authority in issuing the executive orders, which sought to weaken the power of government unions.
"In this court's view, these directives undermine federal employees' right to bargain collectively as protected by [federal law]," the judge wrote. "As a result, the president must be deemed to have exceeded his authority in issuing them."
Mr Trump did not respond immediately to the ruling. The decision was quickly heralded, however, by the American Federation of Government Employees – the first and largest of several government unions to file a suit against the orders.
"President Trump's illegal action was a direct assault on the legal rights and protections that Congress specifically guaranteed to the public-sector employees across this country who keep our federal government running every single day," said union President J David Cox Sr in a statement.
The controversial orders Donald Trump has already issued

Show all 9
Mr Trump's orders, issued in May, instructed federal agencies to renegotiate all union contracts. They also limited the amount of paid time workers could take for union-related business, and reduced the amount of time low-performing employees had to improve their performance before being fired.
At the time, the White House said the orders would make it easier to get rid of underperforming employees, and would save US taxpayers an estimated $100m per year.
"The president is fulfilling his promise to promote more efficient government by reforming our civil service rules," Andrew Bremberg, director of the president's Domestic Policy Council, told reporters at the time, according to Politico.
But Ms Jackson ruled on Friday that Mr Trump could not "eviscerate the right to bargain collectively" without approval from Congress, writing: "This court finds that these provisions conflict with congressional intent in a manner that cannot be sustained."
The orders are the latest of Mr Trump's directives to be challenged by the court, from restrictions on immigration to attempts to bar transgender people from serving in the military.
Earlier this month, a federal judge ruled that the administration must start accepting applications for DACA – a programme offering protections to young undocumented immigrants, which Mr Trump had tried to shut down via executive order. And last year, the administration was forced to reformulate its ban on travellers from mostly Muslim-majority countries three times before it was upheld by the Supreme Court.
It was unclear whether the Trump administration planned to appeal this latest decision.
Agencies contributed to this report
Join our new commenting forum
Join thought-provoking conversations, follow other Independent readers and see their replies