Trump sought to fire special counsel Robert Mueller in December, say reports
Incident marks second time president considered firing head of Russia investigation and provides insight into his state of mind towards inquiry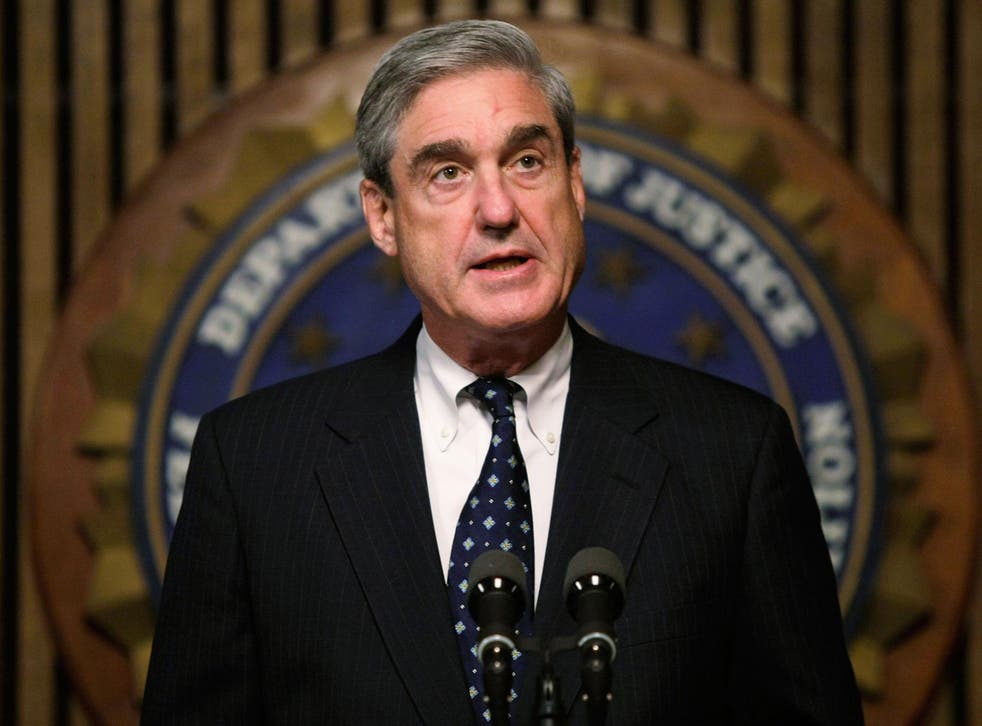 In early December, president Donald Trump, furious over news reports about a new round of subpoenas from the office of the special counsel, Robert Mueller, told advisers in no uncertain terms that Mr Mueller's investigation had to be shut down.
The president's anger was fuelled by reports that the subpoenas were for obtaining information about his business dealings with Deutsche Bank, according to interviews with eight White House officials, people close to the president and others familiar with the episode. To Mr Trump, the subpoenas suggested that Mr Mueller had expanded the investigation in a way that crossed the "red line" he had set last year in an interview with The New York Times.
In the hours that followed Mr Trump's initial anger over the Deutsche Bank reports, his lawyers and advisers worked quickly to learn about the subpoenas and ultimately were told by Mr Mueller's office that the reports were not accurate, leading the president to back down.
Mr Trump's quick conclusion that the erroneous news reports warranted firing Mr Mueller is also an insight into Mr Trump's state of mind about the special counsel. The December episode was the second time Mr Trump is now known to have considered taking that step. The other instance was in June, when the White House counsel, Donald McGahn, threatened to quit unless Mr Trump stopped trying to get him to fire Mr Mueller.
The December episode, which has never been publicly reported, has new resonance following the disclosure on Monday that FBI agents had carried out search warrants at the office and hotel room of Mr Trump's personal lawyer, Michael Cohen. In that action, the justice department seems to have walked directly up to – if not crossed – Mr Trump's red line by examining something that seems unrelated to Russia.
Donald Trump's first year: in pictures

Show all 29
Acutely conscious of the threat Mr Mueller's investigation poses, Mr Trump has openly discussed ways to shut it down. Each time, he has been convinced by his advisers that taking the step would only exacerbate his problems.
Mr Mueller's investigators have interviewed current and former White House officials and have requested documents to understand whether these efforts show evidence the president is trying to obstruct the investigation, according to people briefed on the matter.
The New York Times
Register for free to continue reading
Registration is a free and easy way to support our truly independent journalism
By registering, you will also enjoy limited access to Premium articles, exclusive newsletters, commenting, and virtual events with our leading journalists
Already have an account? sign in
Register for free to continue reading
Registration is a free and easy way to support our truly independent journalism
By registering, you will also enjoy limited access to Premium articles, exclusive newsletters, commenting, and virtual events with our leading journalists
Already have an account? sign in
Join our new commenting forum
Join thought-provoking conversations, follow other Independent readers and see their replies