Florida newspaper endorses anyone but Trump in 2020 hours before president's campaign launch rally
'Enough of the chaos, the division, the schoolyard insults, the self-aggrandizement, the corruption, and especially the lies'
Chris Riotta
New York
Tuesday 18 June 2019 18:21 Comments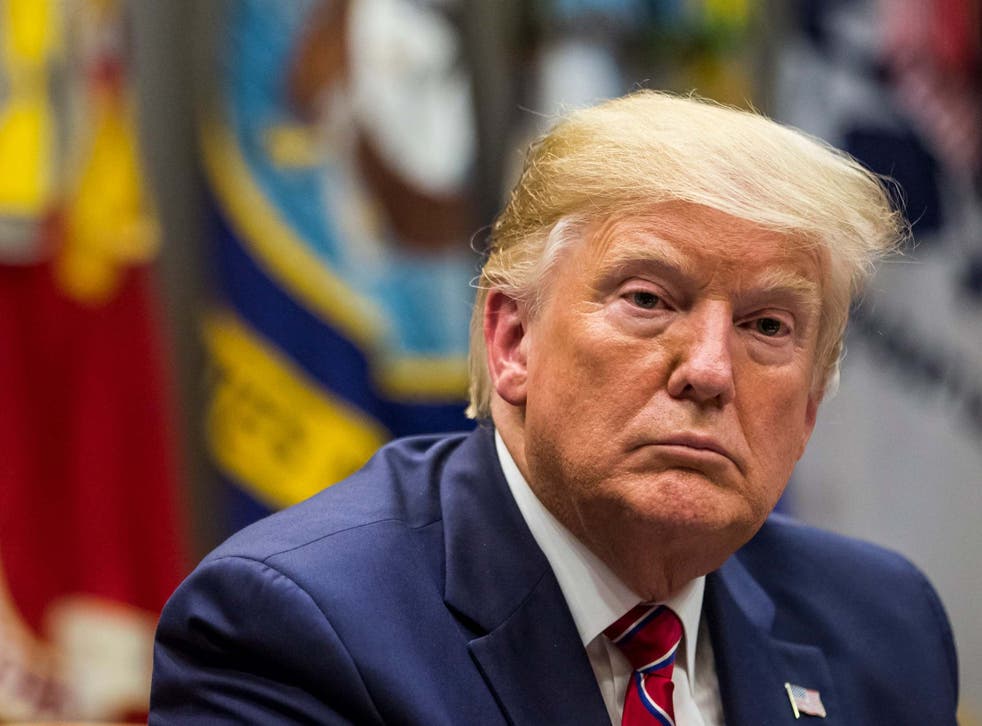 As Donald Trump heads to Florida to officially kick off his 2020 re-election campaign, a prominent local newspaper has announced its endorsement for the presidency — sort of.
Just before the president was expected to land in the Sunshine State, the Orlando Sentinel editorial board published a piece titled: "Our Orlando Sentinel endorsement for president in 2020: Not Donald Trump".
"Some readers will wonder how we could possibly eliminate a candidate so far before an election, and before knowing the identity of his opponent," the paper wrote. "After 2½ years we've seen enough."
The editorial board endorsed Hillary Clinton in 2016, but has supported both Republicans and Democrats for the White House in past elections. However, the paper wrote on Tuesday morning: "There's no point pretending we would ever recommend that readers vote for Trump.
"Enough of the chaos, the division, the schoolyard insults, the self-aggrandizement, the corruption, and especially the lies," the paper continues, going on to mention several examples of the president's most flagrant falsehoods.
The Democrat challengers to Trump in 2020

Show all 25
Mr Trump was expected to launch his campaign just hours after the story was published on Tuesday with a major rally in Orlando.
The state was one of several he narrowly won in 2016 that helped pave a path to victory. A slate of Democrats vying for the White House have since targeted Florida as a battleground to be flipped in 2020.
"The nation must endure another 1½ years of Trump. But it needn't suffer another four beyond that," the board concluded. "We can do better. We have to do better."
While recent polls — and the president's own internal polling — have all shown him facing an uphill battle against any of the major Democratic candidates, head-to-head polls show former Vice President Joe Biden defeating Mr Trump in many of the key states.
Mr Trump has claimed those polls "don't exist", instead suggesting he can still win states like Florida and Texas.
The president reportedly views Florida as a crucial state for his re-election, which led to his decision to launch the 2020 campaign in Orlando.
"The Fake News doesn't report it, but Republican enthusiasm is at an all time high. Look what is going on in Orlando, Florida, right now!" Mr Trump wrote on Twitter. "People have never seen anything like it (unless you play a guitar). Going to be wild - See you later!"
Register for free to continue reading
Registration is a free and easy way to support our truly independent journalism
By registering, you will also enjoy limited access to Premium articles, exclusive newsletters, commenting, and virtual events with our leading journalists
Already have an account? sign in
Join our new commenting forum
Join thought-provoking conversations, follow other Independent readers and see their replies