Trump reportedly growing frustrated with closest members of team
In recent weeks, the President reportedly clashed with several of his officials on policy issues
Alexandra Wilts
Washington DC
Friday 01 September 2017 22:45 Comments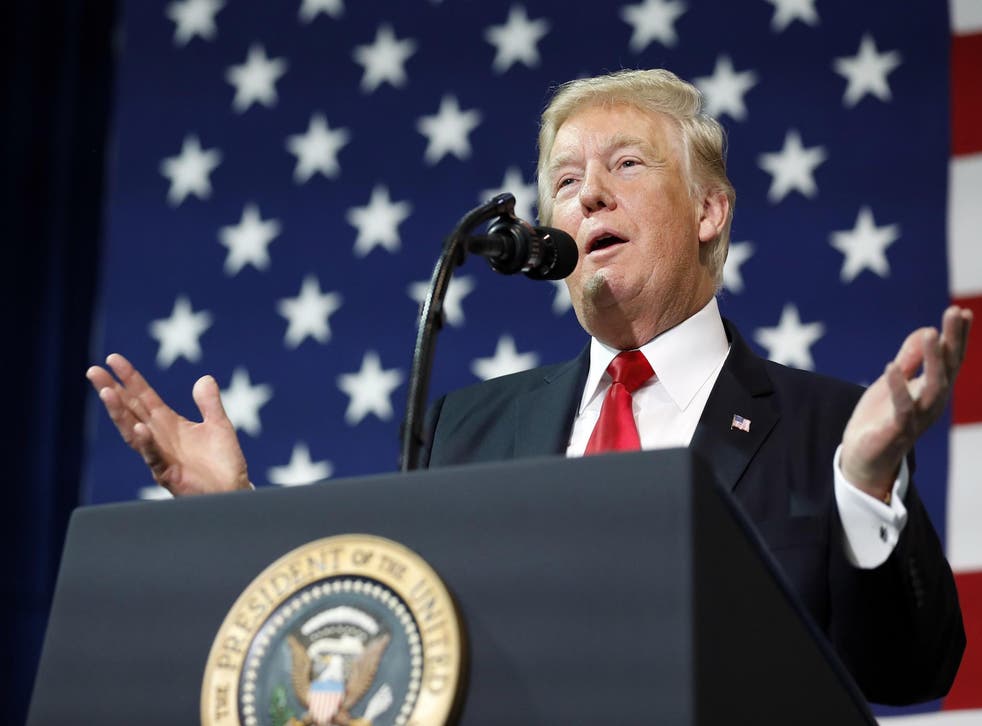 Donald Trump is said to be silently growing frustrated with some of the top members of his administration.
In recent weeks, the President reportedly clashed with several of his officials on policy issues. Meanwhile, a top adviser expressed disapproval of Mr Trump's controversial comments following a violent white nationalist rally in Charlottesville, Virginia.
Friends of Mr Trump told the Washington Post that while the President spent August dealing with North Korea's aggression, a tax reform plan and the government's response to damage brought by Hurricane Harvey, he was also fuming over criticism from the media and his aides.
One subject of the President's alleged fury is Gary Cohn, his chief economic adviser.
Mr Cohn, who is Jewish, told the Financial Times last week that "this administration can and must do better in consistently and unequivocally condemning these groups," referring to the white nationalist and neo-Nazi groups that gathered to protest the removal of a Confederate statue in the Virginia city.
Mr Trump received bipartisan backlash for his remarks appearing to equate white supremacists and new-Nazis with the left-wing demonstrators who opposed them at the event.
Mr Cohn also said he felt "enormous pressure" to quit the administration following Mr Trump's response to the violent protests.
On Wednesday, Mr Cohn travelled with Mr Trump to Missouri, where the President announced the principles of his tax reform plan.
During a White House briefing, Press Secretary Sarah Huckabee Sanders said Mr Trump still has confidence in Mr Cohn.
Violence on the streets of Charlottesville

Show all 9
"The President is working hand-in-hand with Gary and the rest of his team on tax reform," Ms Sanders said. "As I've said several times earlier today, that's a big priority for the administration moving into the fall. And Gary is an integral member of the team leading that effort."
According to the Post, Mr Trump is also apparently chafing against new restrictions placed on him by new Chief of Staff John Kelly, who appears to be trying to bring more order to the chaotic White House.
"He's having a very hard time," a friend of Mr Trump told the newspaper. "He doesn't like the way the media's handling him. He doesn't like how Kelly's handling him. He's turning on people that are very close to him."
But Mr Trump has publicly remained supportive of his Chief of Staff.
"General John Kelly is doing a great job as Chief of Staff," Mr Trump tweeted on Friday. "I could not be happier or more impressed - and this Administration continues to.....get things done at a record clip. Many big decisions to be made over the coming days and weeks. AMERICA FIRST!"
Register for free to continue reading
Registration is a free and easy way to support our truly independent journalism
By registering, you will also enjoy limited access to Premium articles, exclusive newsletters, commenting, and virtual events with our leading journalists
Already have an account? sign in
Register for free to continue reading
Registration is a free and easy way to support our truly independent journalism
By registering, you will also enjoy limited access to Premium articles, exclusive newsletters, commenting, and virtual events with our leading journalists
Already have an account? sign in
Join our new commenting forum
Join thought-provoking conversations, follow other Independent readers and see their replies