Trump 'repeatedly raising idea of buying Greenland', aides say
Denmark previously refused to sell world's largest island to United States, turning down a $100m offer in 1946
Tom Barnes
Friday 16 August 2019 07:29 Comments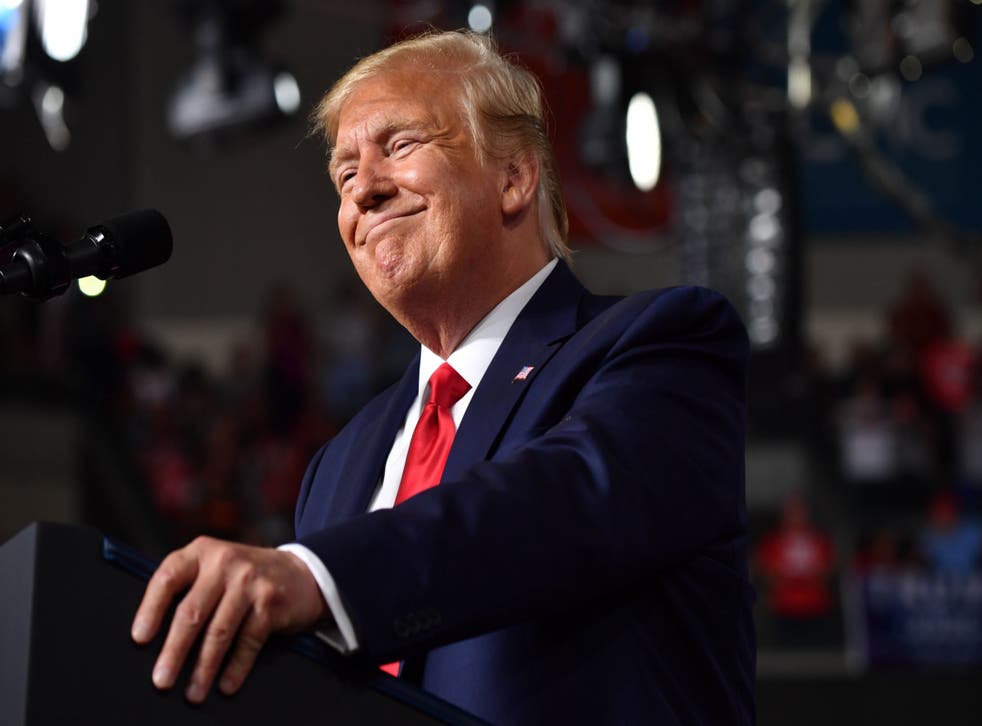 Much of his life has been spent working in real estate – but if reports are to be believed, Donald Trump may now be eyeing up his biggest purchase yet.
The president is said to have asked aides whether it would be possible for the US to buy Greenland, the world's largest island.
Mr Trump is thought to have raised the prospect of purchasing the vast, autonomous Danish territory on numerous occasions with staff, after hearing about its natural resources and geopolitical importance.
Two people familiar with the situation told the Wall Street Journal he has even asked his White House counsel to explore the idea, although it remains unclear exactly how negotiations would be carried out.
Mr Trump's interest in the potential acquisition was reportedly piqued during a dinner with associates last spring, where one guest said Denmark was struggling to fund the £420m subsidy its sends the island each year, before suggesting the president should look to buy it.
Trump's America imagined in posters

Show all 9
"What do you guys think about that?" Mr Trump asked the room according to The Journal, "Do you think it would work?"
The newspaper said the president has since touted the prospect of purchasing Greenland on numerous occasions, albeit with "varying degrees of seriousness".
Some advisers are said to have supported the plan, believing it could have economic benefits and leave a legacy similar to that of the US's acquisition of Alaska from Russia in 1867.
Others have played down the prospect, believing it to be nothing more than a fleeting interest of the president's unlikely to come to fruition.
The US does consider Greenland to be a militarily strategic location – its Thule Air Base on the northwest coast of the island works to detect potential intercontinental ballistic missile threats against North America.
Washington also considered it important enough to block China from funding three airports in the territory in 2018.
Greenland is home to more than 55,000 people and has been Danish-owned since the early 18th century, before becoming a fully-integrated part of the country in 1953.
If he were to pursue the idea, Mr Trump would not be the first president to show interest in Greenland.
Harry Truman offered $100m to buy the island from Denmark in 1946, an offer that was rejected.
Register for free to continue reading
Registration is a free and easy way to support our truly independent journalism
By registering, you will also enjoy limited access to Premium articles, exclusive newsletters, commenting, and virtual events with our leading journalists
Already have an account? sign in
Join our new commenting forum
Join thought-provoking conversations, follow other Independent readers and see their replies