Hackers who stole data from entertainment law firm threaten to release Trump's 'dirty laundry'
Criminal group demands £35m in ransom over supposedly damaging stolen documents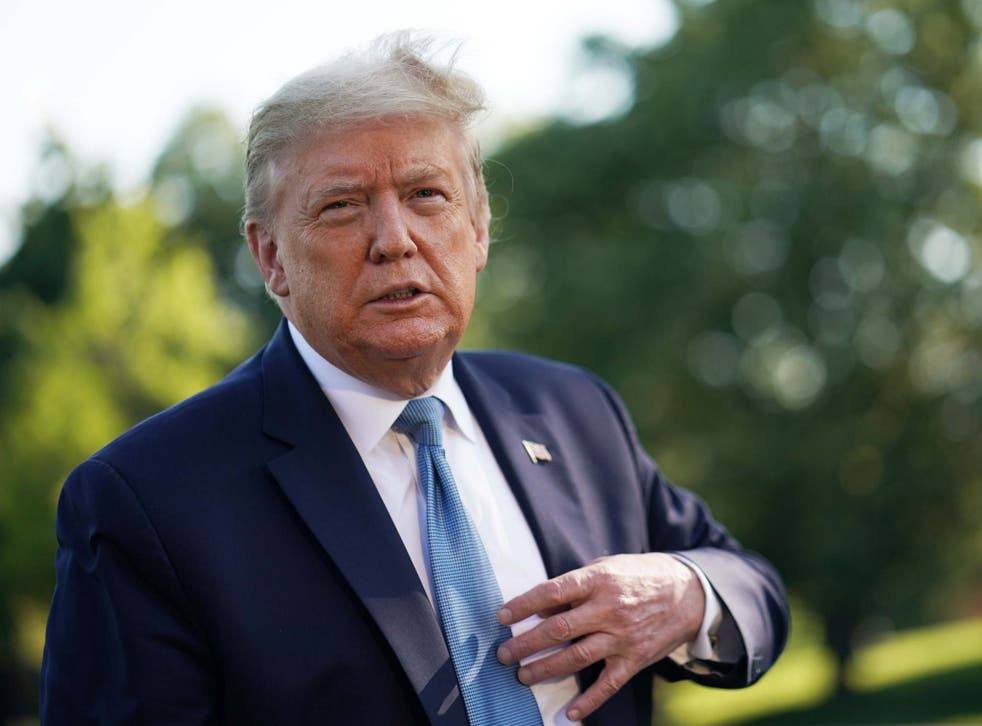 Hackers who have stolen data from a major entertainment law firm have threatened to release Donald Trump's "dirty laundry" unless they receive $42m (£35m) in ransom.
The criminal group hacked the law firm Grubman Shire Meiselas & Sacks last week and released documents which appeared to show a contract for pop singer Madonna.
However, the group has not provided any proof that it has compromising information on Mr Trump and the law firm has insisted the president is not one of its clients and never has been.
"The next person we'll be publishing is Donald Trump. There's an election race going on, and we found a ton of dirty laundry on time," the group wrote in a blog post, seen by Variety magazine.
"To you voters, we can let you know that after such a publication, you certainly don't want to see him as president."
Donald Trump celebrity president: A decade in two halves

Show all 29
The hackers claimed they had obtained up to 756GB of data, stolen using ransomware (a type of malware), including contracts, nondisclosure agreements, phone numbers and email addresses for well-known clients.
Earlier this week, Grubman Shire Meiselas & Sacks confirmed it had suffered a cyberattack and said it had notified its clients and staff.
"We have hired the world's experts who specialise in this area, and we are working around the clock to address these matters," the firm said.
In a statement sent to US media, the company added: "The leaking of our clients' documents is a despicable and illegal attack by these foreign cyberterrorists who make their living attempting to extort high-profile US companies, government entities, entertainers, politicians, and others."
Allen Grubman, the firm's founder, is thought to be refusing to negotiate with the hackers because it is possible that they could release the documents after ransom money has been sent, according to Page Six.
Grubman Shire Meiselas & Sacks is reported to have represented celebrities such as Sir Elton John, Lady Gaga, Drake, Robert De Niro and Mike Tyson.
Although it is unclear what information, if any, the group could have on Mr Trump, the president's personal life and business dealings have been a source of controversy throughout his time in office.
In particular, Mr Trump's refusal to release his tax returns during his presidency has led to speculation about the nature of his past business dealings.
Join our new commenting forum
Join thought-provoking conversations, follow other Independent readers and see their replies