House Freedom Caucus announces support for new Republican healthcare bill to replace Obamacare
It remains to be seen if the new plan will be supported by enough moderate Republicans to be passed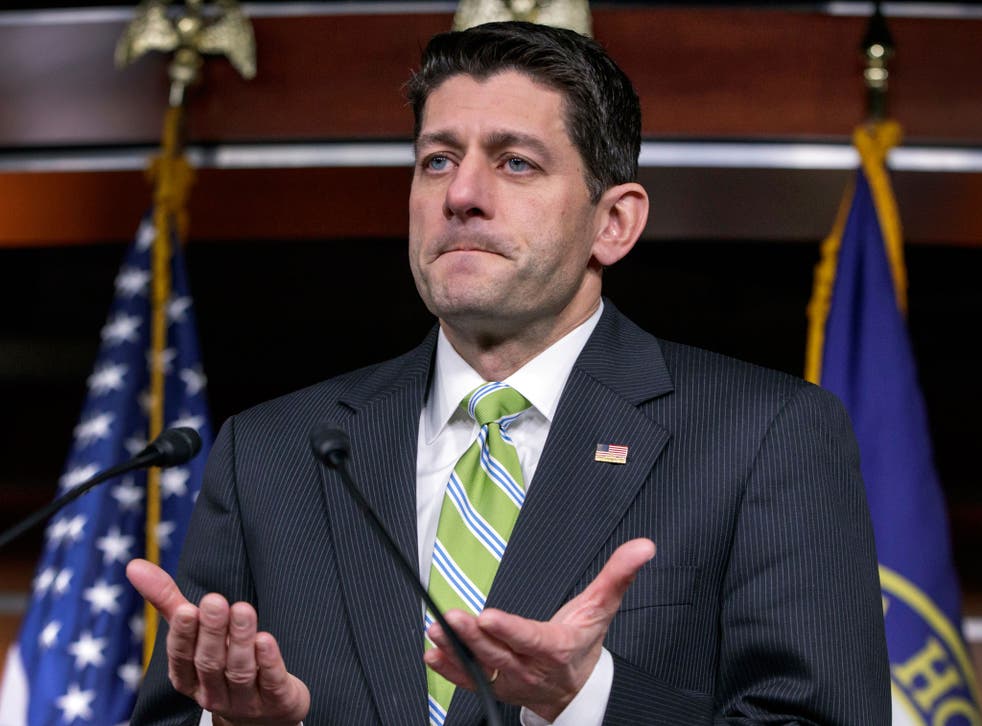 The House Freedom Caucus has announced it supports the new Republican health care reform bill that aims to replace Obamacare.
The news marks a potentially bright contrast from the dramatic collapse in healthcare negotiations that occurred last month and appeared to put President Donald Trump's promise to repeal and replace Obamacare — which is officially named the Affordable Care Act — in jeopardy. Mr Trump had vowed to revisit the healthcare negotiations following that collapse but observers have noted that cobbling together a healthcare repeal plan that pleases both the hard line conservatives in the Freedom Caucus and more moderate Republicans would be difficult.
The Freedom Caucus released a statement Wednesday noting that its members would support proposed changes to the plan if it included the so-call MacArthur amendment that would allow states to opt out of some provisions in the Affordable Care Act in certain cases.
"The MacArthur amendment will grant states the ability to repeal cost driving aspects of Obamacare left in place under the original AHCA. While the revised version still does not fully repeal Obamacare, we are prepared to support it to keep our promise to the American people to lower healthcare costs," the Freedom Caucus said in a statement.
The revised bill would make several changes to attract members of the caucus, according to early reports. Those revised provisions include giving states the ability to opt out of some insurance regulations that are required in the Affordable Care Act by offering a federal waiver that would allow insurers to charge patients with preexisting conditions with higher premiums.
It remains to be seen if moderate Republicans will back the plan.
Mr Trump and Republicans, after making the repeal and replacement of Obamacare their primary legislative goal for years, failed to pass an alternative last month in part because House Freedom Caucus members refused to sign on to an alternative proposed by moderate Republicans in Congress that stopped short of completely dismantling the Affordable Care Act. Generally speaking, Freedom Caucus members believe that government involvement in healthcare — whether through regulation or subsidies — is the root cause of high healthcare prices and so the entire framework of Obamacare should be dismantled. Moderate Republicans feared that completely dismantling the healthcare law would lead to unmanageable numbers of people losing health insurance.
Faces of Obamacare: The health scheme at the centre of the shutdown

Show all 3
Register for free to continue reading
Registration is a free and easy way to support our truly independent journalism
By registering, you will also enjoy limited access to Premium articles, exclusive newsletters, commenting, and virtual events with our leading journalists
Already have an account? sign in
Register for free to continue reading
Registration is a free and easy way to support our truly independent journalism
By registering, you will also enjoy limited access to Premium articles, exclusive newsletters, commenting, and virtual events with our leading journalists
Already have an account? sign in
Join our new commenting forum
Join thought-provoking conversations, follow other Independent readers and see their replies