'Pillar of the community' business owner deported after nearly 40 years under Trump's immigration policy
He was arrested after being told to come in for a check-in with immigration agents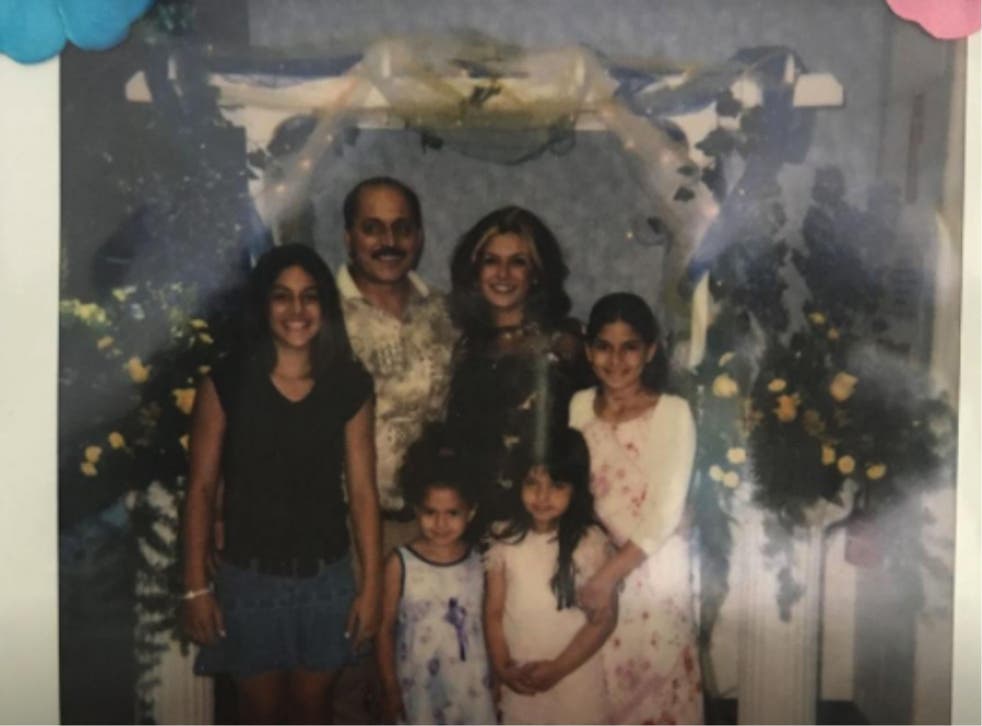 After nearly 40 years living in the United States, a businessman described as a "pillar" of his Ohio community has been deported by American immigration enforcement.
Amer Adi, who came to the US 39 years ago, was forced to return to his home country of Jordan, leaving behind his American citizen wife and his four daughters, all of whom are also Americans, a week ago.
His removal follows a 20-year legal battle in which Mr Adi was supported by an Ohio Congressman who made it possible for him to remain in the US. When President Donald Trump took office last year, however, his options to avoid deportation suddenly evaporated as America cracked down on immigration policies.
"I have mixed feelings, very mixed feelings. I'm so happy, so glad to be here, my home, to see my mother, my brother, my family, my friends, that makes me proud and happy," Mr Adi said upon landing in Jordan, according to CNN.
He was met by his 94-year-old mother, who sat in a wheelchair at the gate. He had not seen her in 20 years.
"At the same time, I feel so sad of what happened to me. I'm so sorry to tell you what happened is unjust, not right, and everyone back there knows that. What the Trump administration is doing is — you can't even explain it," Mr Adi continued.
People strike across America for A Day Without Immigrants

Show all 16
Mr Adi is the victim of Mr Trump's immigration crackdown, which has resulted in 42 per cent more immigration arrests, even though overall deportations have dipped since Mr Trump took office. Mr Adi was arrested a week earlier this month, after being told he needed to come in for a check-in meeting with Immigration and Customs Enforcement. His daughter has told CBS that she thinks her father was tricked.
"If that's not tricking somebody, if that's not targeting somebody, I don't know what is," Haneen Adi said.
Mr Adi's legal battle began in the 1990s when he was denied the renewal of the green card that he had been issued in the 1980s. After getting a divorce with his ex-wife, immigration officials accused him of having a sham marriage, and his ex-wife signed an affidavit that indicated the same. Mr Adi and his lawyers have accused immigration officials of coercing her to sign the form.
His ex-wife, though, would eventually retract her statement in a signed affidavit in 2007. That retraction did little to help Mr Adi's case, however, and he was issued a deportation order in 2009.
Mr Adi has been described by Ohio Congressman Tim Ryan as a "pillar" of the community in which he lives. Through his businesses, Mr Adi has created jobs. And he's involved in charitable acts as well, giving out hundreds of turkeys to the poor around Thanksgiving.
"If you would see the breadth of support that this gentleman has, from whether it's his Italian-Irish Catholic congressman or an African-American Pentecostal Republican woman who is supporting him or the working-class people I saw in his shop the day they thought he was going to get deported ... to show support for him," Mr Ryan told CNN.
Mr Adi owns a hookah bar, a deli, and a convenience store.
Join our new commenting forum
Join thought-provoking conversations, follow other Independent readers and see their replies