Trump impeachment must be priority for Congress after midterm elections, Democrats say
Voters have a clear message for the Democrats as they take control of Congress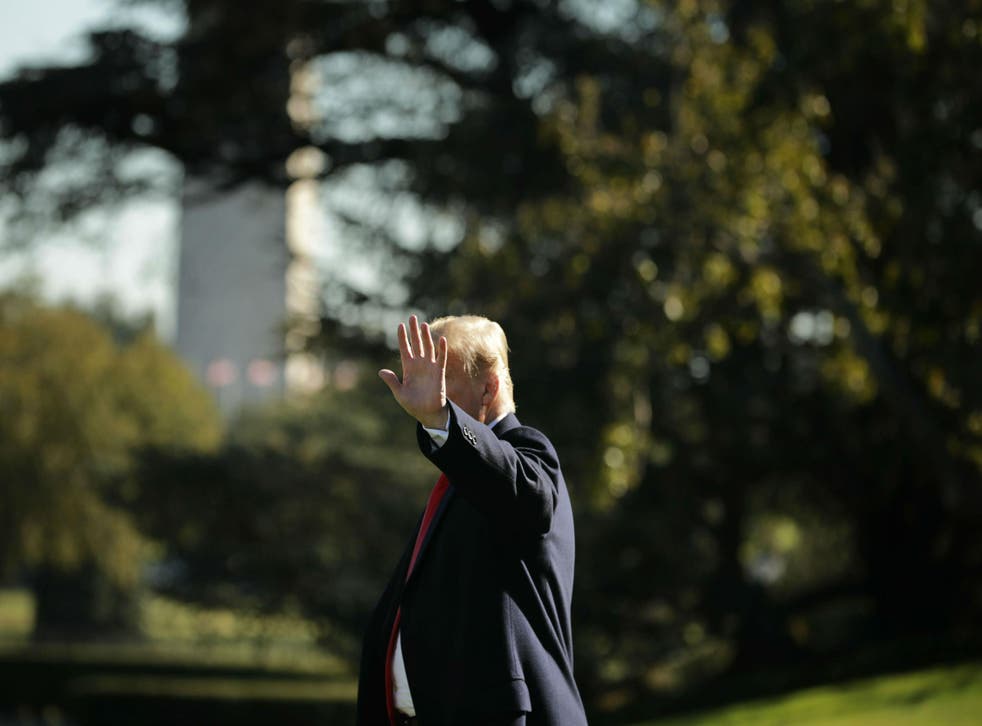 Now that the midterms are over, Democrat voters are clear on one of the priorities for the leaders of their party when they take control of the House of Representatives next year - impeaching Donald Trump.
According to a Reuters/Ipsos national opinion poll, 43 per cent of respondents who identified as Democrat wanted impeachment to be top priorities for Congress.
Aligned with that, one in four Democrats said they would like to see Congress protect the ongoing investigation by Special Counsel Robert Mueller into whether Mr Trump's 2016 presidential campaign team colluded with Russia to meddle with the election. Both Mr Trump and Moscow have denied that charge.
The investigation has been cited as a possible path to impeachment, Democratic leadership has said impeachment is not a priority and that any evidence of improper conduct much reach a level that would also gain support of Republicans.
The American public at large was far less supportive of impeachment proceedings, with just 24 per cent of overall respondents listing it among their top three goals for the new Congress.
The poll asked 904 Democrats and 840 Republicans throughout the US what their primary goals were for Congress to address in 2019-2020.
The first priority in Congress for the Democrats is to address the US healthcare system, which may be a more likely goal - 54 per cent of respondents said it was what their party should be concentrating on. Democrats passed the Affordable Care Act, sometimes called Obamacare, in 2010.
Support free-thinking journalism and attend Independent events
In spite of other contentious political issues flooding 2018, health care has been a priority for democrats this year. In 2017, the GOP tried and failed to repeal the Affordable Care Act, and Democrats are still on the defence.
55 per cent of Republicans also said that they wanted to focus on healthcare. However, the poll did not specify exactly if and how respondents wanted it changed.
Register for free to continue reading
Registration is a free and easy way to support our truly independent journalism
By registering, you will also enjoy limited access to Premium articles, exclusive newsletters, commenting, and virtual events with our leading journalists
Already have an account? sign in
Register for free to continue reading
Registration is a free and easy way to support our truly independent journalism
By registering, you will also enjoy limited access to Premium articles, exclusive newsletters, commenting, and virtual events with our leading journalists
Already have an account? sign in
Join our new commenting forum
Join thought-provoking conversations, follow other Independent readers and see their replies