Billionaire investor doubles funding for Trump impeachment campaign
The political donor has now put forward $20m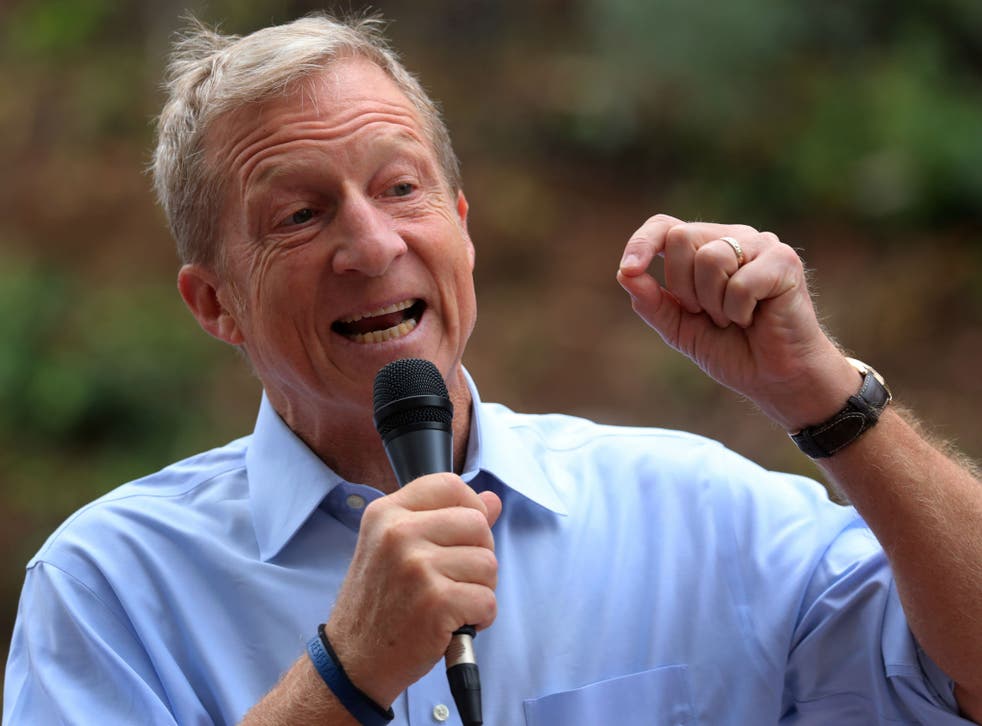 Tom Steyer is showing what happens when bottomless pockets meet limitless anger against Donald Trump.
The liberal mega donor announced he was adding $10 million to his effort to see Mr Trump impeached, funding a pair of new television spots calling for the President's removal from office.
Mr Steyer had already poured $10 million into the effort, bankrolling spots warning that the President "is a clear and present danger who is mentally unstable and armed with nuclear weapons".
The effort seems to have caught the attention of Mr Trump, who assailed Mr Steyer in a tweet as "wacky" and "unhinged" - evidently after seeing one of the impeachment advert during a break from "Fox and Friends", a program the President regularly watches.
In addition to paying for ads, Mr Steyer has pushed Democrats to make clear that they back Mr Trump's impeachment ahead of 2018 elections in which Democrats hope to capitalize on anti-Trump sentiment.
Thousands march against Donald Trump in LGBT rights parade

Show all 8
Should they win a majority in the House of Representatives, Democrats would have a clearer path to pursuing Mr Trump's impeachment. Some Congress members have already openly talked about removing Mr Trump, with Democrat Al Green vowing to force a vote on articles of impeachment by Christmas. Other Democrats have sought to play down the idea of impeachment.
Mr Steyer has argued that Democrats' constituents broadly support impeachment, and he can marshal some evidence: his petition to impeach Mr Trump quickly surpassed one million signatures and is approaching two million.
Join our new commenting forum
Join thought-provoking conversations, follow other Independent readers and see their replies