Professor who predicted Trump's win now certain he will be impeached within a year
Allan Lichtman says the President will be gone by the spring of 2018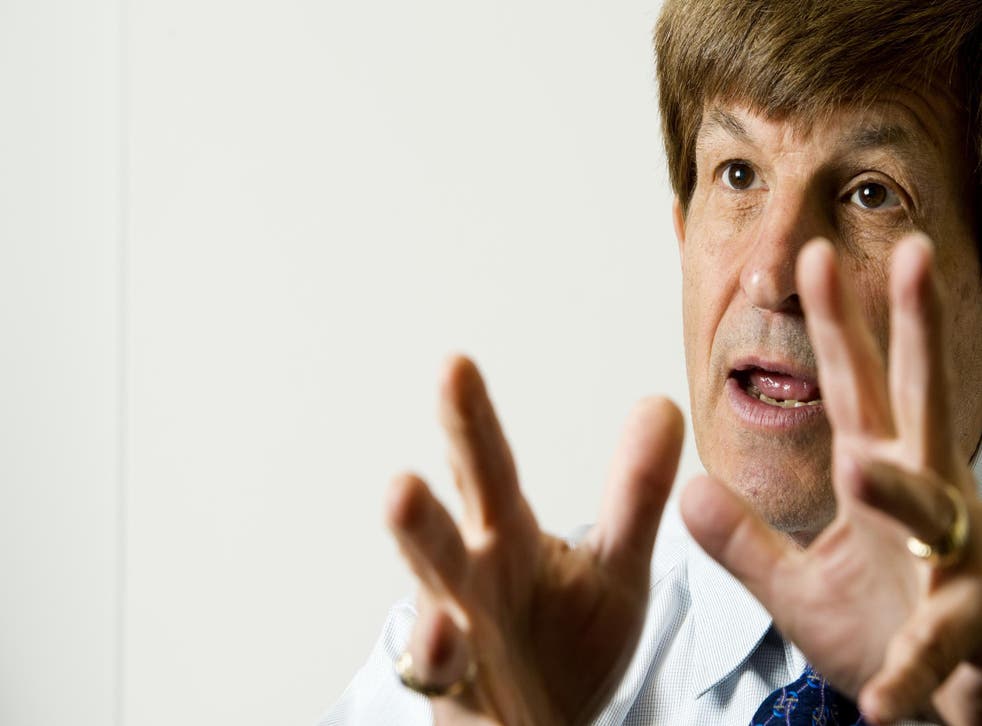 The university professor who predicted Donald Trump's election win has now claimed that the President will be impeached within a year.
American University Professor Allan Lichtman predicted a Trump win in September 2016 – long before most Americans considered it a possibility. But his prediction came with a hedge: the Republican president would also be impeached.
Now, Mr Lichtman writes in an essay for TIME, the Mr Trump is closer to impeachment than ever.
"A Russian sword of Damocles is hanging over this American president by the slenderest of threads," Mr Lichtman writes. "When this sword falls even Republicans, as in the Nixon case, will likely be compelled to begin impeachment proceedings."
In fact, Mr Lichtman told the Daily Star, the impeachment will likely come in the spring of 2018.
The biggest names involved in the Trump-Russia investigation

Show all 17
The reason for this, Mr Lichtman claims, lies with the indictments recently handed down by special counsel Robert Mueller.
Mr Trump claims he was nonplussed by the indictment of his former campaign manager and the plea deal signed by one of his campaign staffers – "I'm not under investigation, as you know," he told the New York Times – but Mr Lichtman says he should be concerned.
"Already, Mueller's filing in federal court of just partial information from his plea deal with [former campaign staffer George] Papadopoulos, contains stunning new revelations," Mr Lichtman writes.
Will Donald Trump be impeached?
The most stunning of these revelations, he says, is the suggestion that Mr Trump likely knew about Mr Papadopoulos's attempts to reach out to Russian officials.
The professor points to a March 2016 meeting in which Mr Papadopoulos – according to court filings – boasted about his Russia connections and offered to broker a meeting between Mr Trump and Russian President Vladimir Putin. A photograph of the meeting shows that then-candidate Trump was present.
Mr Trump claims the gathering was a "very unimportant meeting," which happened "a long time ago".
Questioned about the meeting on Friday, Mr Trump said flatly: "Don't remember much about it."
But this, Mr Lichtman insists, is just the tip of the iceberg. Based on his strong case against Mr Manafort, the professor predicts Mr Mueller will be able to flip a Trump insider who can tie evidence of collusion directly to the President. It was the testimony of a Watergate insider, he points out, that helped bring down Richard Nixon.
"These revelations may not by themselves establish the case for impeachment, but Mueller's investigation is still in its early stages," he writes.
To the Daily Star, he added: "The odds on a Trump impeachment or a Nixon-style resignation are now quite high."
Join our new commenting forum
Join thought-provoking conversations, follow other Independent readers and see their replies