Trump impeachment: Public hearings will start next week, Schiff says
'I think you will see ... the most important facts are not contested'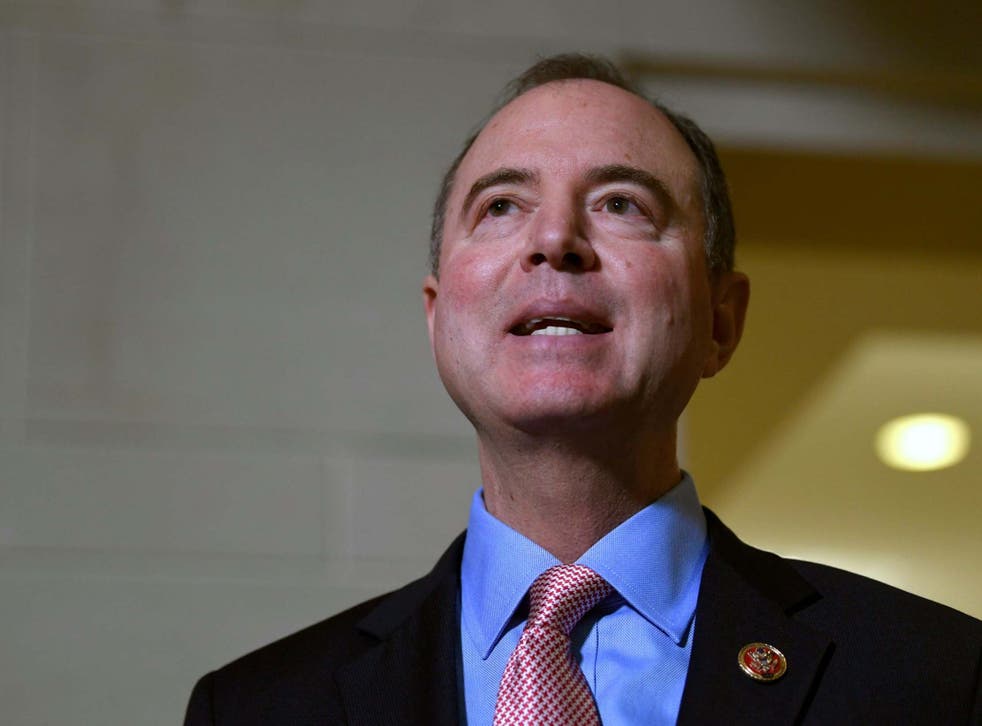 Adam Schiff says that the House Intelligence Committee will begin public impeachment hearings next week, marking a new phase in the investigation into Donald Trump's alleged efforts to force Ukraine to dig up dirt on his political rival.
The first hearings will be held next Wednesday, with former US ambassador to Ukraine William Taylor and deputy assistant secretary for European and Eurasian affairs George Kent testifying. Those hearings will be followed by testimony from former Ukraine ambassador Marie Yovanovitch, on 15 November.
During a press conference announcing the public hearings, Mr Schiff said that the testimony next week will provide an opportunity for Americans to evaluate the witnesses themselves, and said that most of the important facts in the case are not contested. Mr Schiff continued, arguing that new transcripts his committee will release will show that Republicans have been allowed to participate in the hearings that have been conducted so far — in spite of their attempts to argue otherwise.
"This will be the first of the open hearings, and I think you will see ... the most important facts are not contested," Mr Schiff said. He then said that the testimony will give Americans an inside view into "the president's misconduct."
Mr Taylor, Mr Kent, and Ms Yovanovitch have all testified privately to members of the House so far, revealing what has been described as something of a conspiracy to force Ukrainian president Volodymyr Zelensky to publically announce that his government was opening an investigation into Joe Biden, a front-runner for the 2020 Democratic nomination.
Trump impeachment: Who's who in the Ukraine scandal

Show all 26
Ms Yovanovitch has claimed that she was sidelined, and later fired, after members of Mr Trump's inner circle including his personal lawyer, Rudy Giuliani, determined that she was standing in the way of their efforts to get that investigation started. Mr Taylor, for his part, has testified that Mr Trump sought to use American military aide to Ukraine, and a meeting between Mr Zelensky and mr Trump, as leverage to compel the Ukrainians to publicly acknowledge a Biden investigation.
Mr Trump has claimed that there was no quid pro quo, and has sought to portray the investigation into his behaviour as a partisan investigation aimed at ruining his presidency.
It appears unlikely at this point that a House impeachment vote — which reports indicate could come as soon as December — would result in Mr Trump's removal from office, as Republicans hold a majority of the seats in the Senate, where he would face a potential conviction.
Join our new commenting forum
Join thought-provoking conversations, follow other Independent readers and see their replies