Trump impeachment: Russia says claims against US president 'far-fetched' as public hearings begin
Kremlin compares process to remove Trump from office to allegations of 2016 interference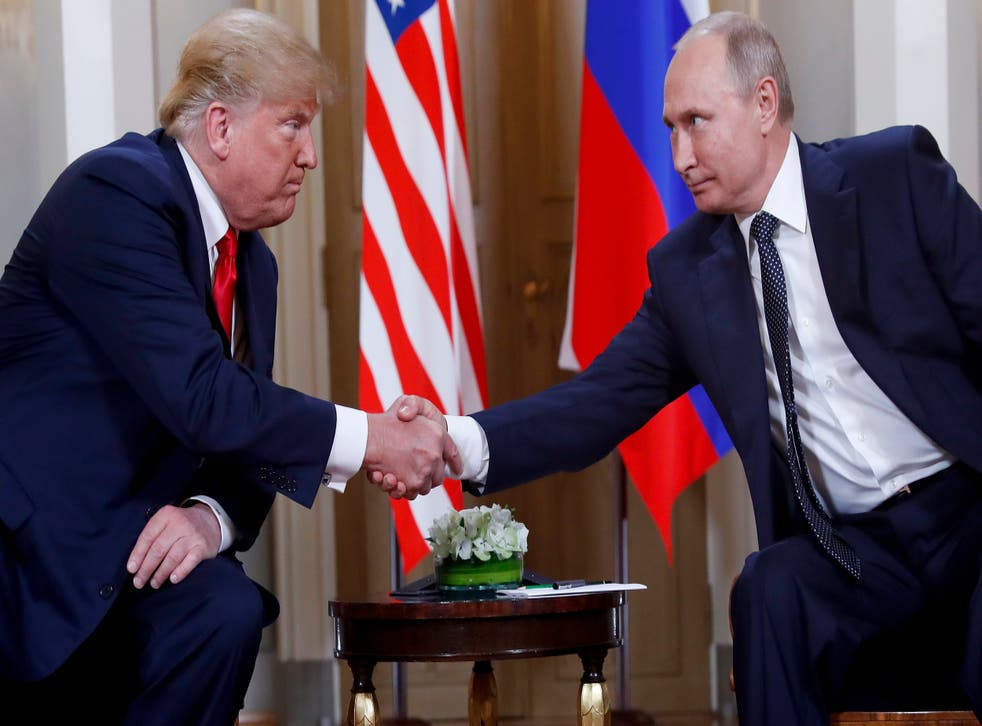 Russia has said the claims against Donald Trump that have prompted the impeachment hearings are "far-fetched".
As Congress prepared to interview the first two witnesses in the public phase of the inquiry, Vladimir Putin's spokesman Dmitry Peskov downplayed their significance.
Asked about the impeachment hearings, Mr Peskov said: "There are a lot of things far-fetched."
He compared the accusations to claims of Russian interference in the 2016 presidential election which he said had "little relation to reality".
US intelligence agencies have determined that Russia secretly tried to influence the 2016 election in Mr Trump's favour.
Trump impeachment: Who's who in the Ukraine scandal

Show all 26
Mr Trump has repeatedly said he does not believe that assessment, taking the side of Mr Putin's denials against his own officials at a press conference in Helsinki.
The accusations against Mr Trump – which he denies – involve Russia because the decision to withhold US military aid from Ukraine would have threatened the former Soviet country's ability to defend itself against a Moscow-backed insurgency which has already cost the lives of 13,000 people.
One of the first witnesses at the public impeachment hearings in Washington DC, William Taylor, the most senior US diplomat in Ukraine, referred to this in his behind-closed-doors evidence to Congress in October.
He said his "nightmare" was that the Ukrainians would accede to demands to announce investigations into Mr Trump's political opponents but still not get the military aid or symbolically important White House meeting they wanted.
He said: "So the Russians are loving, would love, the humiliation of (Volodymyr) Zelensky at the hand of the Americans, and would give the Russians a freer hand, and I would quit."
Join our new commenting forum
Join thought-provoking conversations, follow other Independent readers and see their replies