Trump impeachment: John Bolton's testimony in doubt after key witness requests court ruling
Lawyer representing the witness may also seek ruling on whether the former national security adviser can testify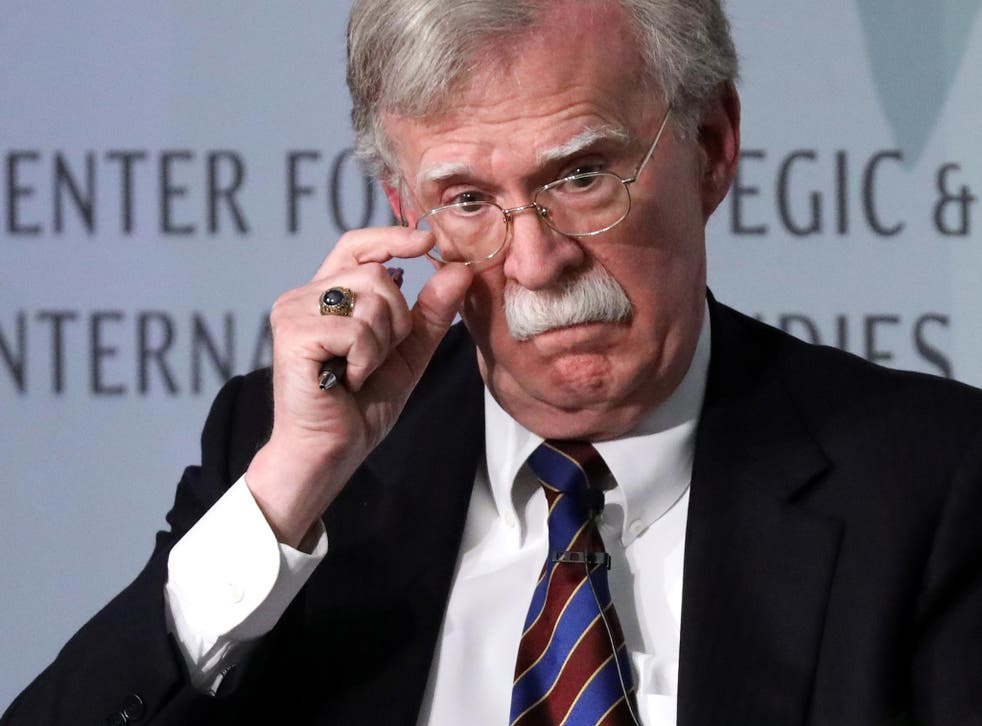 A key witness in the Donald Trump impeachment investigation has filed a lawsuit asking a federal judge to rule on whether he can testify, a move that raises new doubts about whether the president's closest aides, like the former national security adviser John Bolton, will be able to cooperate with the inquiry.
House Democrats had subpoenaed the witness, Charles Kupperman, who served as Mr Trump's deputy national security adviser, to testify on Monday. But in an effort to stop Mr Kupperman from doing so, the White House on Friday said the president had invoked "constitutional immunity," leaving Mr Kupperman uncertain about what to do.
"Plaintiff obviously cannot satisfy the competing demands of both the legislative and executive branches, and he is aware of no controlling judicial authority definitively establishing which branch's command should prevail," the suit said.
The implications of the suit, filed in federal court in Washington, extend beyond Mr Kupperman. His lawyer, Charles Cooper, also represents Mr Bolton and is likely to address congressional requests for his testimony in a similar fashion. House Democrats have had discussions with Cooper in recent days about Bolton testifying but have not subpoenaed him.
Democrats believe Mr Kupperman and Mr Bolton could be significant witnesses for their investigation. Unlike several of the administration officials who have already testified, they were both close advisers of Trump, dealt directly with him on Ukraine policy and could testify about what Mr Trump said behind closed doors.
Trump impeachment: Who's who in the Ukraine scandal

Show all 26
House Democrats are investigating whether Mr Trump withheld aid from Ukraine to pressure the country's president to conduct investigations that could help him politically. After Mr Bolton resigned on 10 September, Mr Kupperman took over as the acting national security adviser. The next day, Mr Trump released the $391m (£305m) in aid that he had withheld.
"Constitutional immunity" is essentially executive privilege on steroids. Mr Kupperman said in the lawsuit that Mr Trump's White House counsel, Pat Cipollone, had ordered him not to comply with the subpoena.
The president's legal team apparently issued the same advice it had given other former top White House aides, like Mr Cipollone's predecessor, Donald McGahn, who had been asked to testify before lawmakers in the spring.
Mr McGahn defied the subpoena, and in August, the House Judiciary Committee filed a lawsuit seeking an order requiring him to comply. That litigation is not yet resolved.
The New York Times
Join our new commenting forum
Join thought-provoking conversations, follow other Independent readers and see their replies