Porn publisher offers $10m for information leading to Trump's impeachment
Larry Flynt calls President 'illegitimate' and suggests he was 'installed only by the quirks of our antiquated Electoral College'
Sunday 15 October 2017 00:17 Comments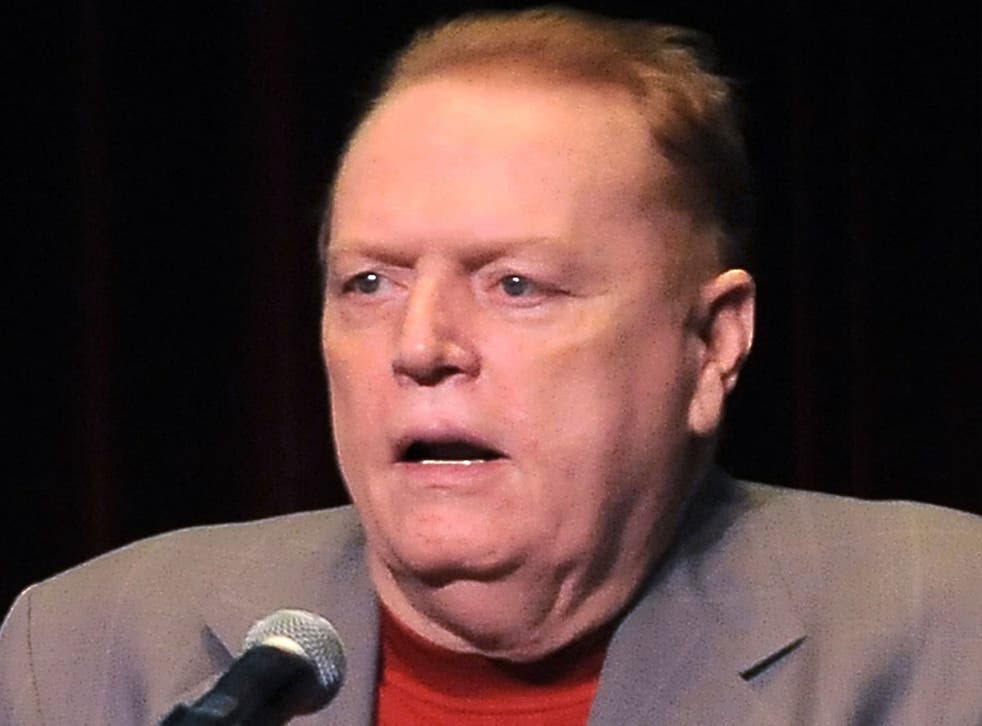 Hustler founder Larry Flynt is said to be offering up to $10 million for information that would lead to the impeachment of President Donald Trump.
An advert is reported to be running in the Washington Post on Sunday explaining the details of the offer.
The advert was tweeted by Fox Business anchor Liz Claman, with that tweet than being retweeted by Mr Flynt's official account.
In the ad, Mr Flynt calls Mr Trump an "illegitimate" president who "was installed only by the quirks of our antiquated Electoral College".
The advert says that impeachment would require "unimpeachable evidence" and said that's why a $10 million reward is being offered.
Mr Flynt then goes into detail about the reasons he believes Mr Trump should be removed from office. These include the President's Trump's firing of former FBI Director James Comey and his withdrawal of the United States from the Paris climate change agreement.
Mr Flynt also describes what he calls Mr Trump's "unconscionable defense of the KKK and neo-Nazis after the Charlottesville riots". Mr Trump received a barrage of criticism for giving a number of differing statements on the violence in Charlottesville at a rally attended by white supremacists and other groups protesting the removal of a confederate statue, which ended with a woman being killed after a car was driven through a crowd of counter-protesters.
Mr Trump said that there was blame on "both sides" before then specifically denouncing the KKK, neo-Nazis and white supremacists, before again repeating the blame "on both sides" line.
In the advert, Mr Flynt also argues that Mr Trump's "worrisome" ability to "trigger a nuclear world war" is one of the more "horrifying" reasons Trump should be impeached. Mr Trump has been involved in an escalating war of words with the North Korean regime over their nuclear ambitions, while he has also refused to certify the nuclear pact signed between Iran and six world powers, including the US.
"Impeachment would be a messy, contentious affair, but the alternative - three more years of destabilizing dysfunction - is worse," the advert states.
Hustler magazine had not responded to a request for comment by publication
Mr Flynt has made similar offers in the past, offering up to $1 million in October 2016 for audio or video recordings of Trump "engaging in illegal activity or acting in a sexually demeaning or derogatory manner."
Register for free to continue reading
Registration is a free and easy way to support our truly independent journalism
By registering, you will also enjoy limited access to Premium articles, exclusive newsletters, commenting, and virtual events with our leading journalists
Already have an account? sign in
Join our new commenting forum
Join thought-provoking conversations, follow other Independent readers and see their replies