More Americans want Trump's impeachment than Nixon's amid Watergate, poll finds
Mr Trump has a similar approval rating to Nixon's at this time in the presidency, though
Clark Mindock
New York
Tuesday 18 July 2017 20:02 Comments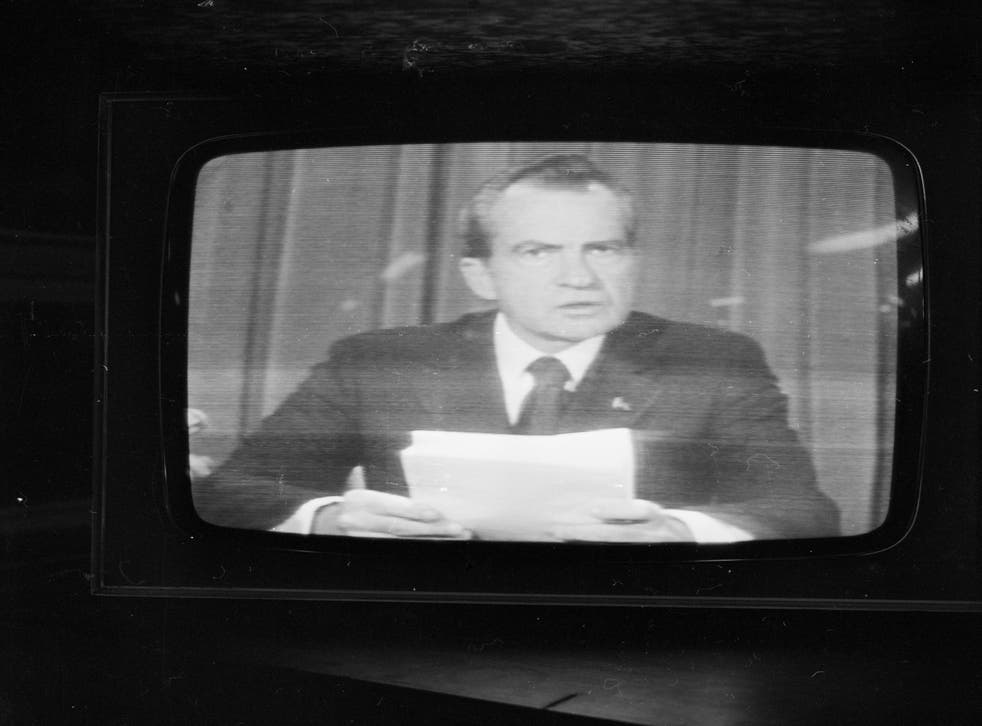 More Americans would like to see Donald Trump impeached than wanted Richard Nixon impeached amid the Watergate scandal that led to that that president's resignation.
That includes higher rates among both Republican and Democratic voters. For Republicans, 12 per cent support Mr Trump's impeachment, compared to 7 per cent who supported the same for Nixon six months into his second term. Just 34 per cent of Democrats wanted to impeach Nixon, compared to a whopping 70 per cent who want to see Mr Trump impeached, according to a poll from the Monmouth University Polling Institute.
Among all voters, just 24 per cent of voters wanted to see Nixon out, compared to 41 per cent who say they'd like impeachment proceedings against Mr Trump, as seen in the chart below, by Statista.
The two have similar approval ratings at this point in their presidential terms, however. Mr Trump's approval rating has remained relatively steady, even as a series of seemingly-damaging stories have trickled out via the media, and sits at 39 per cent approving compared to 53 per cent who disapprove.
"Donald Trump's job rating has basically held steady amid another round of supposedly damaging news. Most Americans disapprove of his son and other advisers meeting with a Russian lawyer during the 2016 campaign, but that hasn't really moved the needle on any other public opinion metric related to the president," Patrick Murray, director of the Monmouth University Polling Institute, said in a statement.
Mr Murray said that the increased appetite for impeaching Mr Trump compared to Nixon is the result of a highly partisan atmosphere that has overtaken the country, compared to the situation in 1973.
Regardless of public opinion on the matter, it appears unlikely that Mr Trump will face impeachment proceedings during this Congress — and the likelihood of removal from office after impeachment is much more minute.
The biggest names involved in the Trump-Russia investigation

Show all 17
Republican politicians control the House of Representatives with a healthy margin, and would be unlikely to try and remove their president. Similarly, Republicans are currently in charge of the Senate, which would have to vote to remove Mr Trump from office after a House vote to impeach him.
Register for free to continue reading
Registration is a free and easy way to support our truly independent journalism
By registering, you will also enjoy limited access to Premium articles, exclusive newsletters, commenting, and virtual events with our leading journalists
Already have an account? sign in
Join our new commenting forum
Join thought-provoking conversations, follow other Independent readers and see their replies