Trump impeachment: Democrats to hold vote in bid to undermine Republican 'cover-up'
'Nobody is above the law'
Clark Mindock
New York
Monday 28 October 2019 20:54 Comments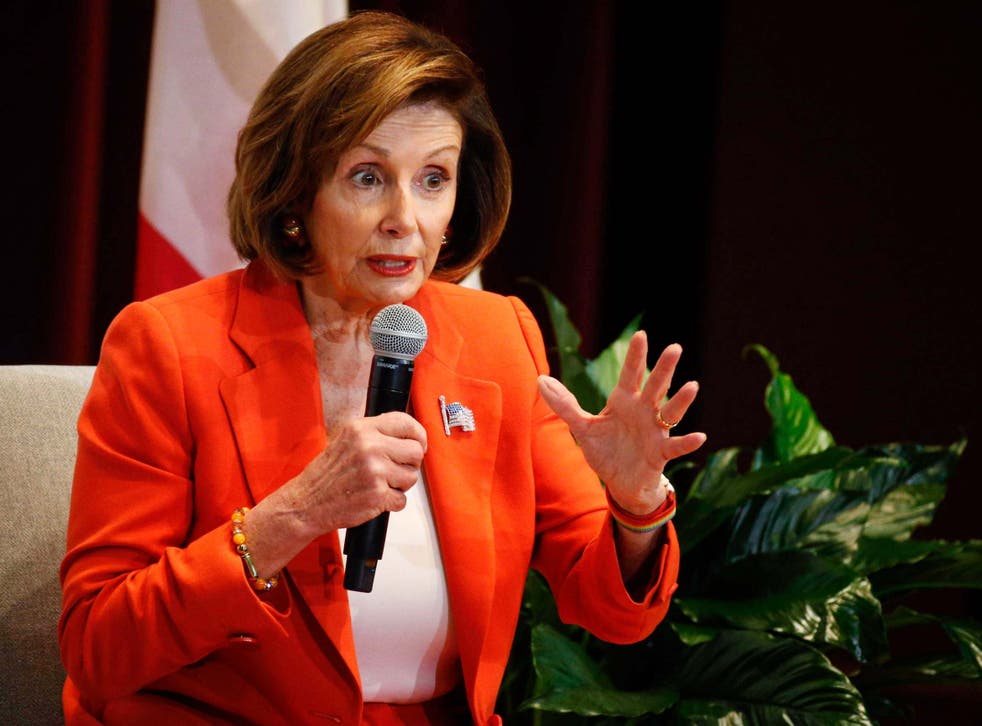 The House of Representatives will hold a formal vote this week to open impeachment proceedings against Donald Trump, marking the latest escalation in the process that has threatened his presidency.
The measure was announced by House speaker Nancy Pelosi in a letter sent to her fellow Democrats on Monday, and comes just after Republicans in the Senate launched an attack on the inquiry aimed at delegitimising Democrats' tactics.
While the exact text of the resolution was not immediately made public, Democrats have said it will formalise procedures as they pursue the next steps in the impeachment process.
In a letter, Ms Pelosi reiterated that the US Constitution does not require the House to hold a formal vote, and noted that a federal court had agreed with that fact.
"Just last week, a federal court confirmed that the House is not required to hold a vote and that imposing such a requirement would be 'an impermissible intrusion on the House's constitutional authority," Ms Pelosi wrote.
Trump impeachment: Who's who in the Ukraine scandal

Show all 26
She continued: "The Trump Administration has made up this argument — apparently out of whole cloth — in order to justify its unprecedented cover-up, withhold key documents from multiple federal agencies, prevent critical witnesses from cooperating, and defy duly authorised subpoenas."
The letter continues to note that Democrats will bring the resolution to the House floor "this week", and said that the steps will undercut Republican efforts to delegitimise the inquiry, and "eliminate any doubts as to whether the Trump Administration may withhold documents, prevent witness testimony, disregard duly authorised subpoenas, or continue obstructing the House of Representatives."
"Nobody is above the law," she concludes.
Shortly after the letter was sent to Democrats, House rules committee chairman Jim McGovern said it would "ensure transparency and provide a clear path forward. This is the right thing to do for the institution and the American people."
Last week, Senate Republicans led by Trump ally Lindsey Graham introduced a bill denouncing the House efforts, claiming that the hearings so far make it impossible for Mr Trump to defend himself against the accusations, because they have been conducted in private.
It is likely that public hearings will come in the next several months, and the new resolution may speed up that process.
Register for free to continue reading
Registration is a free and easy way to support our truly independent journalism
By registering, you will also enjoy limited access to Premium articles, exclusive newsletters, commenting, and virtual events with our leading journalists
Already have an account? sign in
Register for free to continue reading
Registration is a free and easy way to support our truly independent journalism
By registering, you will also enjoy limited access to Premium articles, exclusive newsletters, commenting, and virtual events with our leading journalists
Already have an account? sign in
Join our new commenting forum
Join thought-provoking conversations, follow other Independent readers and see their replies