Trump rages at 'RADICAL LEFT' impeachment in spite of White House claims he would only 'catch proceedings between meetings'
President has light schedule planned, according to official guidance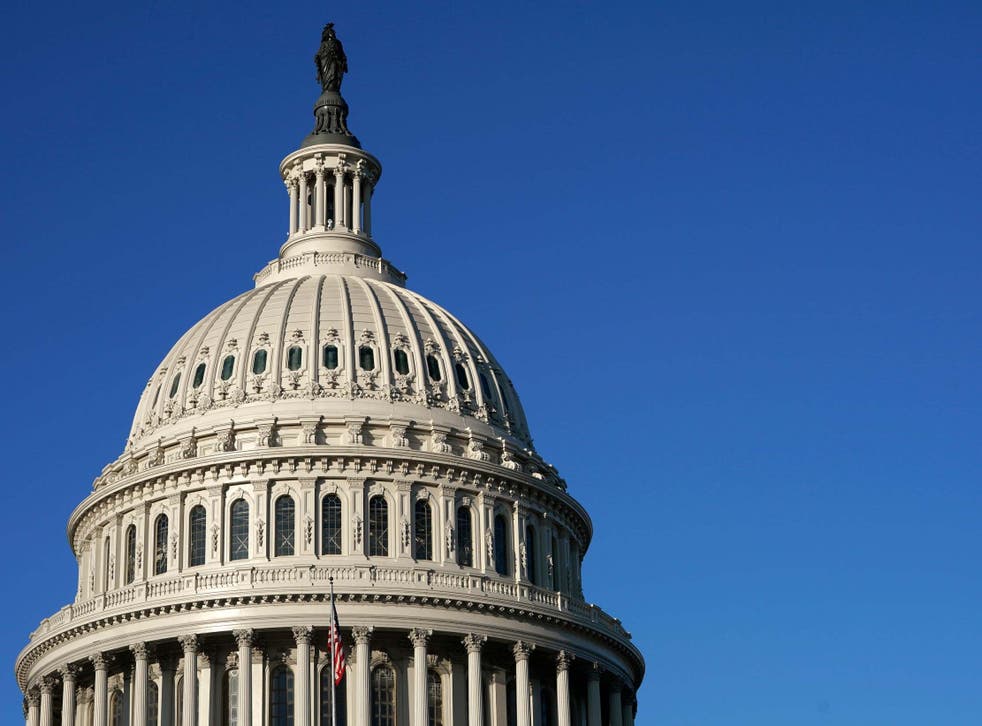 Donald Trump has lashed out against what he calls the "ATROCIOUS LIES BY THE RADICAL LEFT" in a tweet sent just moments after the White House press secretary claimed the president would be working all day, and only able to catch bits of the ongoing impeachment debate between meetings.
The president's all-caps tweet came just after a roughly six hour debate over impeachment began in the House of Representatives, and after press secretary Stephanie Grisham suggested that things would be business as usual in the White House.
Mr Trump has been accused of abusing his office's power to compel a foreign government to launch an investigation for his personal benefit, and of obstructing Congress' efforts to investigate those abuses.
"The President will be working all day. He will be briefed by staff throughout that day, and could catch some of the proceedings between meetings," Ms Grisham said in a statement delivered to reporters.
The president soon after added to his growing list of tweets, with an all-caps attack on the Democrats investigating his alleged indiscretions.
Trump impeachment: Who's who in the Ukraine scandal

Show all 26
"SUCH ATROCIOUS LIES BY THE RADICAL LEFT, DO NOTHING DEMOCRATS. THIS IS AN ASSAULT ON AMERICA, AND AN ASSAULT ON THE REPUBLICAN PARTY!!!!" he tweeted.
Democrats are pursuing impeachment against Mr Trump after several months of investigation, in which prominent and respected foreign policy and diplomatic officials testified that the president attempted to coerce Ukrainian president Voldymyr Zelensky to announce an investigation into Joe Biden's son, Hunter, who once worked on the board of a Ukrainian energy company.
Mr Trump used hundreds of millions of dollars in US military aid to Ukraine to try and compel that investigation, which would benefit him personally and was not advised by official US intelligence officials, and also a potential White House meeting, as leverage.
Mr Trump is likely to be impeached in the House on Wednesday, which would make him the third president in history to receive that censure.
He is unlikely to be removed from office, however, as that would require a widespread defection of Republicans in the Senate, where little evidence of such an abandonment has been seen.
Join our new commenting forum
Join thought-provoking conversations, follow other Independent readers and see their replies