Mensa offers to host IQ contest between Trump and Rex Tillerson after President lays down gauntlet
The President implied he has a higher IQ than his secertary of State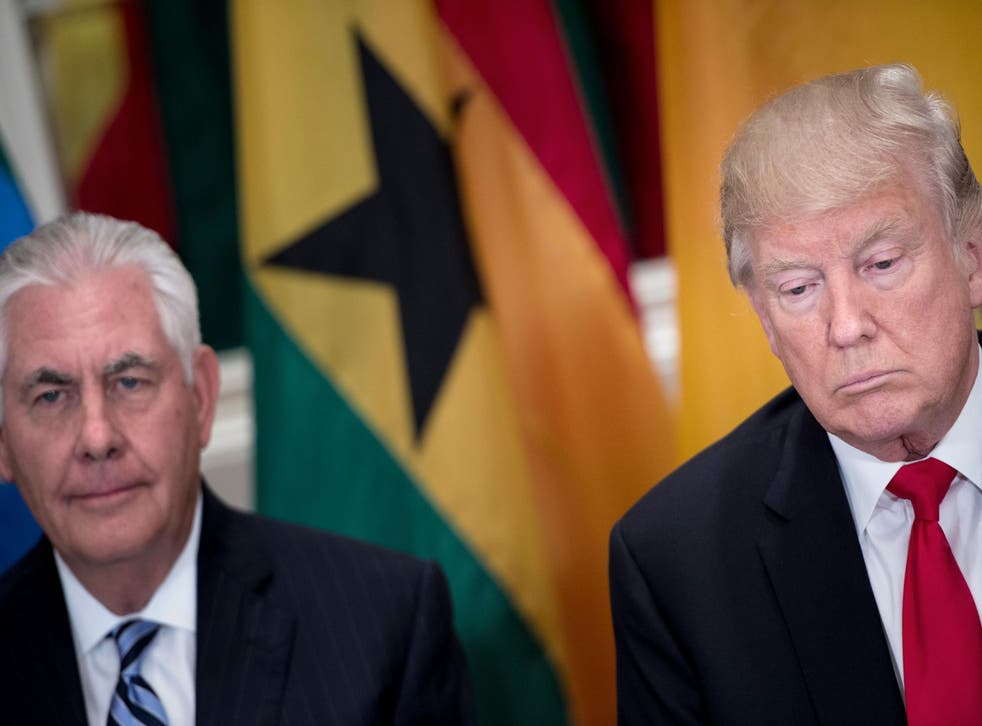 Mensa has offered to give IQ tests to Donald Trump and Rex Tillerson, after the President boasted that he would have a higher score than his secretary of State.
Responding to reports that Mr Tillerson had called him a "moron" — which Mr Tillerson denies — Mr Trump suggested that he has a higher IQ than his top cabinet member.
"I think it's fake news," Mr Trump said during an interview with Forbes when asked about the reports. "But, if he did that, I guess we'll have to compare IQ tests. And I can tell you who is going to win."
Mensa, a selective international society whose only qualification for membership is an IQ score within the top two percent of the general population, says it would be happy to conduct such a test if the President wants.
"American Mensa would be happy to hold a testing session for President Trump and Secretary Tillerson," Charles Brown, communications director for the organization, told the Hill.
Mr Brown noted that he could only confirm membership in the group, and could not reveal if other presidents or cabinet members have attempted to join the club.
Donald Trump's least presidential moments so far...

Show all 30
"But it's important to note that our admissions test is not the sole way to qualify for Mensa — there are hundreds of other prior-evidence tests that can qualify a member," Mr Brown said. "And, the early success of many presidents no doubt exposed them to those types of qualifying avenues."
For instance, he said, several previous presidents would have encountered standardised tests in their early life that could have yielded results that qualify them for Mensa. For instance, Bill Clinton was a Rhodes Scholar, Jimmy Carter was a nuclear engineer, and George HW Bush was a military pilot.
"Each could have encountered standardised academic tests (LSAT, GMAT, Miller Analogies), where qualifying scores would have propelled them into Mensa," Mr Brown said.
Join our new commenting forum
Join thought-provoking conversations, follow other Independent readers and see their replies