Britain's US embassy rebukes Trump over Iran nuclear deal
Landmark agreement 'is working', diplomats insist in Twitter message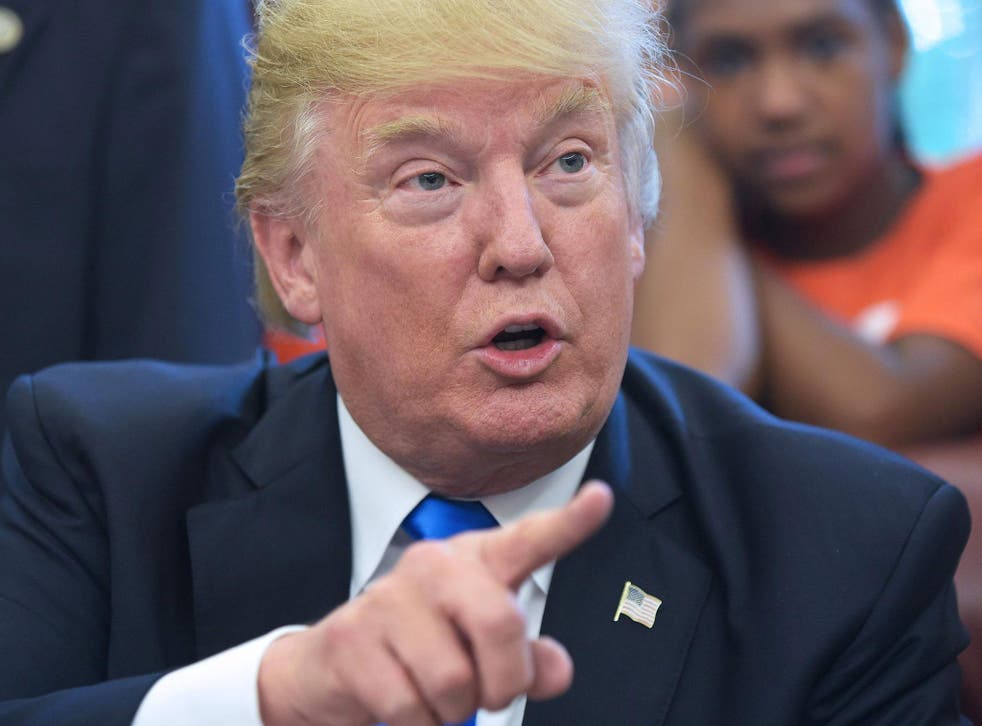 The UK's embassy in Washington has issued a public rebuke to Donald Trump over his criticism of the Iran nuclear deal.
Mr Trump has repeatedly criticised the international agreement to limit Iran's nuclear ambitions, which was championed by his predecessor Barack Obama.
He has reportedly said he will give Congress the chance to decide on whether the current system should stand, or whether to re-impose sanctions.
On Thursday he said Iran had not lived up to the spirit of the deal.
But the British Embassy hit back on Twitter, saying: "The Iran nuclear deal is working."
It claimed that before the agreement was brokered, Iran had 19,000 working centrifuges, 8,000kg of low-grade enriched uranium and a stockpile of weapons-grade material.
Afterward, it said, the scheme had been set back significantly and Iran had transferred 95 per cent of its uranium, and all of its weapons-grade stocks.
On the campaign trail and since his inauguration, Mr Trump has criticised the deal and labelled it "one of the worst and most one-sided transactions the United States has ever entered into".
In his address to the United Nations General Assembly last month, he promised to reconsider its terms, saying the US "cannot abide by an agreement if it provides cover for the eventual construction of a nuclear programme."
World news in pictures

Show all 50
Mr Trump's stance has put him at odds with other world leaders, including the UK's Prime Minister Theresa May, who has said the agreement is "vital", and France's President Emmanuel Macron.
Join our new commenting forum
Join thought-provoking conversations, follow other Independent readers and see their replies