'She's beautiful': Trump wanted Ivanka as his running mate in 2016, book claims
President has since vehemently denied accusation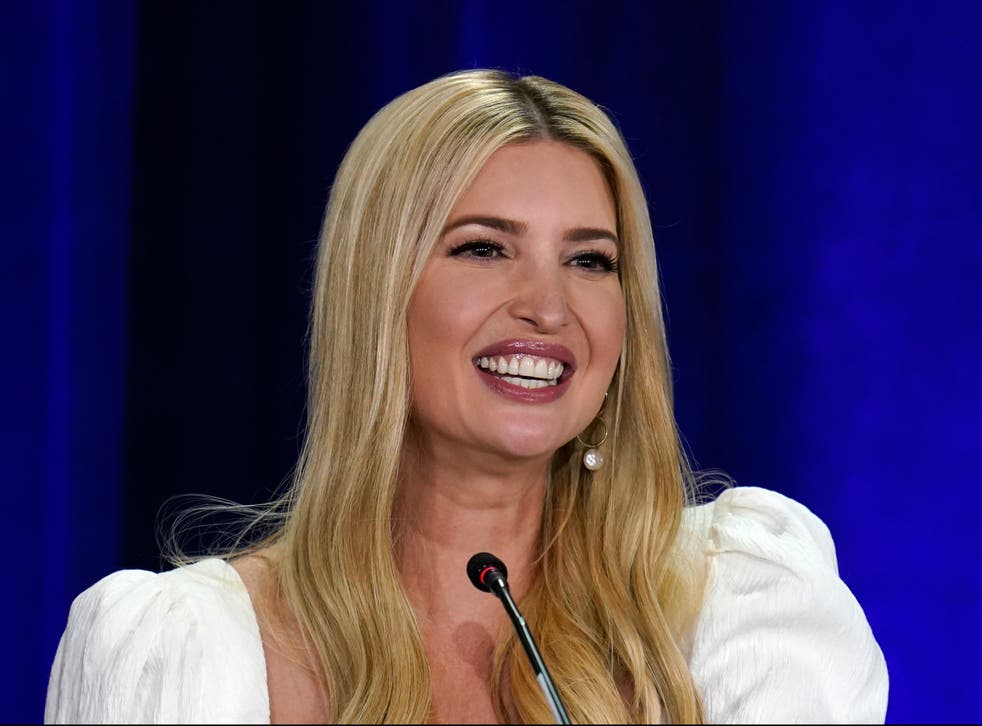 Leer en Español
President Donald Trump originally wanted to nominate his daughter Ivanka Trump as his running mate during his 2016 bid for president, a new book by one of the president's former aides has claimed.
According to the book by Rick Gates, the president's deputy campaign chairman, when top aides were discussing who should stand as his vice president in 2016, Mr Trump suggested his eldest daughter.
"I think it should be Ivanka. What about Ivanka as my VP?" Mr Trump is said to have asked an assembled group, according to a copy of the book obtained by Bloomberg. 
He reportedly added: "she's bright, she's smart, she's beautiful, and the people would love her!"
Ms Trump, who was 34 years old at the time of the campaign, had never held elected office. She has since worked as a senior adviser to the president after he took office alongside her husband Jared Kushner.
According to The Washington Post, Gates said he believed Mr Trump's suggestion was not in jest, and that he brought up the idea a number of times in the weeks following leading to his team polling the idea twice.
Ms Trump reportedly put an end to the suggestion, according to Gates, telling Mr Trump she didn't think it was a good idea.
The president has since vehemently denied the claims calling them "wrong" and "ridiculous" on Twitter.
"Now Fake News @CNN is actually reporting that I wanted my daughter, Ivanka, to run with me as my Vice President in 2016 Election. Wrong and totally ridiculous. These people are sick!," he said in the post on Tuesday.
In an interview with The Post last week, Gates said he is not certain Mr Trump would actually have gone through with the unconventional decision, and he also praised the incident as a reflection of Mr Trump's commitment to family and loyalty.
The account is just one of many in Gates's new book: Wicked Game: An Insider's Story on How Trump Won, Mueller Failed, and America Lost, which is set to be released next month.
Gates, the former top campaign aide, and inaugural official pleaded guilty in February 2018 on charges of conspiracy and lying to federal prosecutors as part of the investigation into Russian interference.
He was sentenced to an intermittent term of 45 days in jail and 36 months of probation after winning leniency for his "extraordinary" cooperation with federal prosecutors against other associates of Mr Trump.
Register for free to continue reading
Registration is a free and easy way to support our truly independent journalism
By registering, you will also enjoy limited access to Premium articles, exclusive newsletters, commenting, and virtual events with our leading journalists
Already have an account? sign in
Register for free to continue reading
Registration is a free and easy way to support our truly independent journalism
By registering, you will also enjoy limited access to Premium articles, exclusive newsletters, commenting, and virtual events with our leading journalists
Already have an account? sign in
Join our new commenting forum
Join thought-provoking conversations, follow other Independent readers and see their replies