Trump's attack on CNN's Jim Acosta puts journalists everywhere at greater risk
Analysis: At the most fundamental level, the president appears not to accept that the role of the media is to hold politicians to account, says Will Gore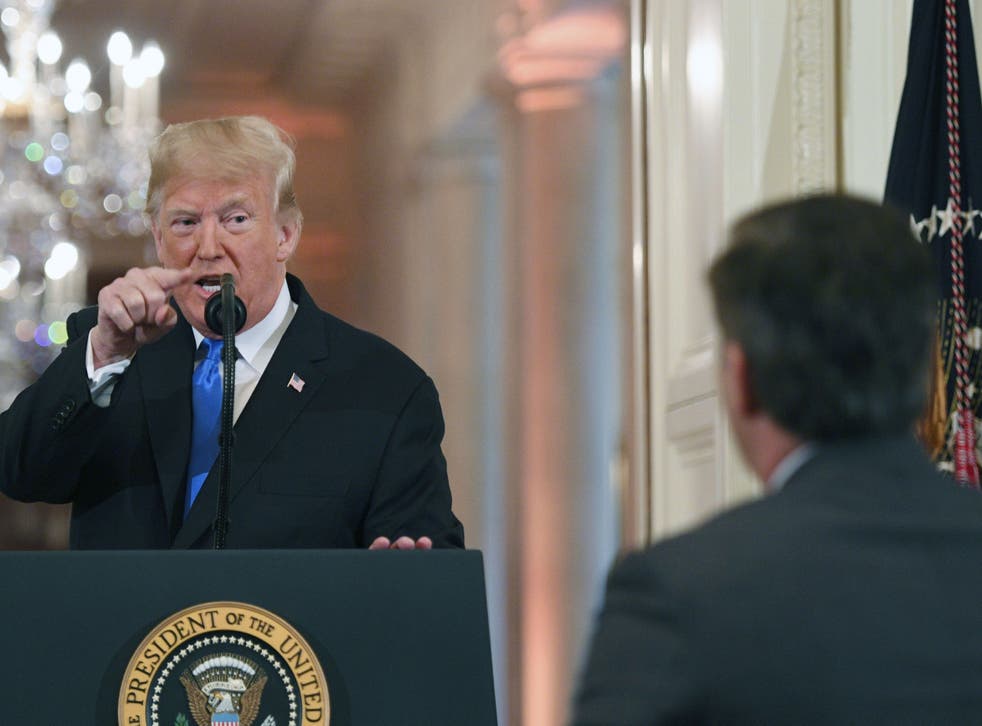 In an interview at the beginning of this week President Trump was asked whether he would have done things differently during his first two years in office, if he could have his time over again.
"I would say tone," he replied. "I would like to have a much softer tone."
Two days later, with the results of the midterm elections proving that the US is as divided now as it was when Trump came to office, the president seemed to prove that any ambition to soften his tone had lasted about as long as Jeff Sessions' hopes of staying in his job.
Join our new commenting forum
Join thought-provoking conversations, follow other Independent readers and see their replies