Senate committee to call on Donald Trump Jr to testify on Russian email scandal
Republican Senator Chuck Grassley says he wants to hear from the President's son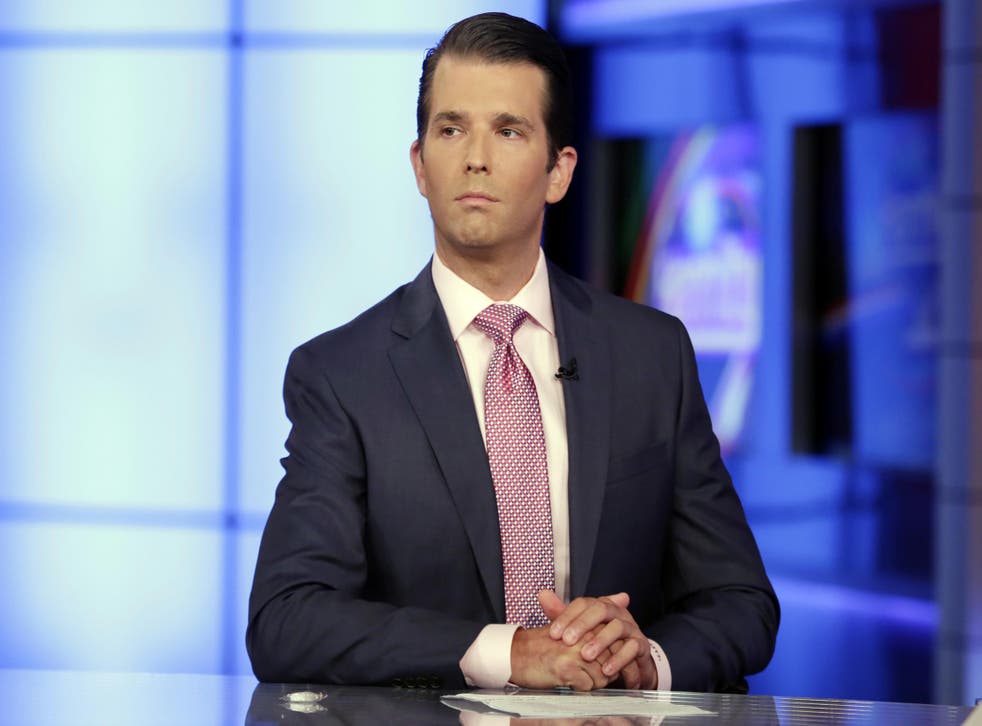 The Republican leader of the Senate Judiciary Committee will formally call upon Donald Trump Jr to testify in front of the committee, in the wake of startling revelations about the first son's contacts with a Kremlin-connected lawyer.
Senator Chuck Grassley told CNN that committee heads are writing a letter to Mr Trump Jr, asking him to testify as early as next week. The request comes shortly after Mr Trump Jr admitted to meeting with a Russian lawyer while working for his father's presidential campaign.
"I think it's just raised a lot of questions," Mr Grassley said of the meeting. "But the real way that I feel comfortable inviting him is ever since President Trump was elected, it seems like every conversation that has come from somebody in the family where there's been some sort of issue, they've seemed always to be very, very open."
Senator Dianne Feinstein, the top Democrat on the committee, said she would also like to see the eldest Trump son testify.
Mr Trump Jr this week published several emails from June 2016, revealing that he had agreed to meet with a "Russian government lawyer" who had "official documents and information that would incriminate Hillary [Clinton] and her dealings with Russia".
Mr Trump claims the meeting was brief, and that he did not receive intel on former Secretary of State Clinton.
The biggest names involved in the Trump-Russia investigation

Show all 17
Nevertheless, the revelation renewed accusations of collusion between the Trump campaign and the Russian government – accusations the White House has strongly denied.
Members of the House Intelligence Committee, which is investigating Russian meddling in the US election, said they would also like to hear from Mr Trump Jr.
"There's probably more questions about this that these e-mails will raise and we look forward to having a chance to speak with Mr. Trump Jr. about this," said Republican Representative Chris Stewart, who serves on the committee.
Democrats and Republicans on the Senate Intelligence Committee have also said they would like to see Mr Trump Jr testify.
The businessman said on Twitter that he is "happy to work with the committee to pass on what I know".
Mr Trump defended his oldest son at a press conference with French President Emmanuel Macron on Thursday, claiming, "most people would have taken that meeting".
"Nothing happened from the meeting," he added. "Honestly, the press made a very big deal out of something a lot would do."
Register for free to continue reading
Registration is a free and easy way to support our truly independent journalism
By registering, you will also enjoy limited access to Premium articles, exclusive newsletters, commenting, and virtual events with our leading journalists
Already have an account? sign in
Register for free to continue reading
Registration is a free and easy way to support our truly independent journalism
By registering, you will also enjoy limited access to Premium articles, exclusive newsletters, commenting, and virtual events with our leading journalists
Already have an account? sign in
Join our new commenting forum
Join thought-provoking conversations, follow other Independent readers and see their replies