Leaked report on climate change under review by Trump administration will now have greater impact, scientist says
If denied or approved, the National Climate Assessment may not have gotten the attention of mayors and governors around the US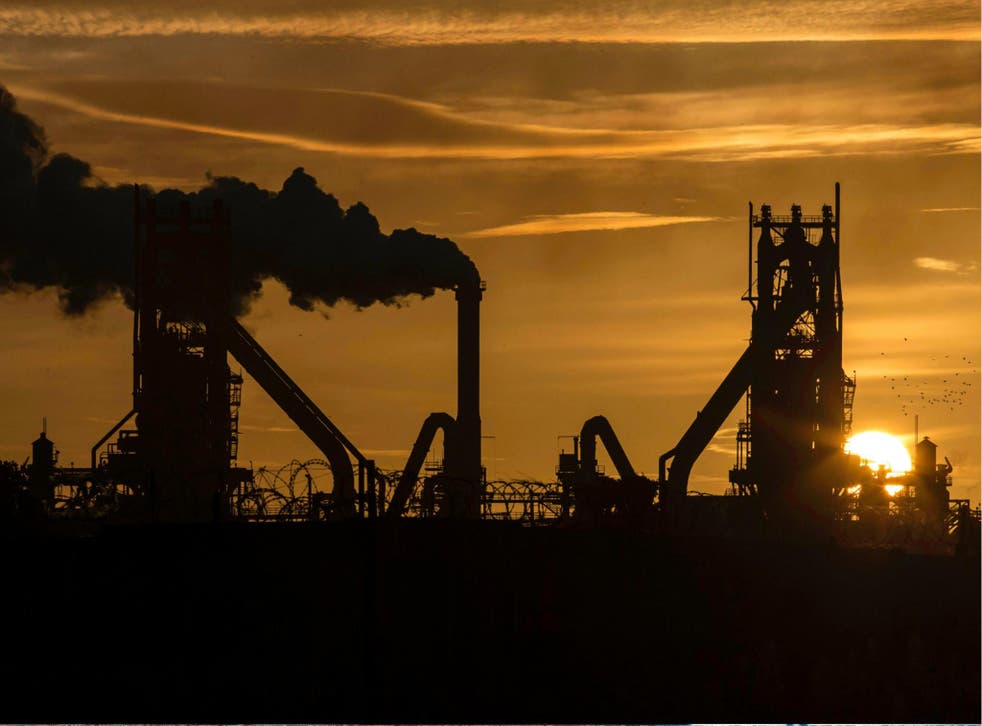 Scientists say that a government report detailing the devastating effects of climate change will likely not be approved, but the fact that it was leaked is important to climate action.
The National Climate Assessment's latest draft report was leaked due to fear that the Trump administration would bury it, according to the New York Times.
Dr Peter Meyer, President and Chief Economist of The EP Systems Group, told The Independent that "given that the agencies have been stripping all information about climate change off their web pages, of course it will not be approved."
Dr Peter Frumhoff, Director of Science and Policy at the Union of Concerned Scientists, said in a statement that the fears of federal scientists are "well-founded".
"The Trump administration has consistently demonstrated its lack of regard for science and evidence, including on climate change."
The report was leaked right after internal emails from the US Department of Agriculture (USDA) were leaked to The Guardian.
Staff of the USDA's Natural Resources Conservation Service - tasked with farmland conservation - received an email in February 2017 from Director of Soil Health Bianca Moebius-Clune with a list of terms to "avoid" like "climate change" and "carbon sequestration".
The leaks are further signs of the scientific community's distrust of the Trump administration, Mr Meyer pointed out.
He had resigned in May 2017 from his advisory position on a committee of the Environmental Protection Agency's (EPA) Board of Scientific Counsellors, citing the administration's ousting of veteran, reputable scientific advisors over differing views on climate change and unbiased research.
Several more members of advisory committees have not had their contracts renewed by the administration and EPA head Scott Pruitt, who has repeatedly questioned the link between carbon dioxide, human action, and climate change.
The latest leaked report is another sign of muddling politics with science, said Mr Meyer.
Myron Ebell, a noted supporter of Donald Trump and a senior fellow at the Competitive Enterprise Institute, told the New York Times that the National Climate Assessment "seems to be on autopilot" given that the findings were not in line with the current administration's politics.
Mr Trump once said climate change was a hoax perpetrated by the Chinese and said his decision to withdraw the US from the Paris Agreement on climate change - signed by nearly 200 countries - was done because the accord puts American workers at "economic disadvantage".
10 photographs to show to anyone who doesn't believe in climate change

Show all 10
Mr Meyer said the purpose of the National Climate Assessment is to be apolitical and that Mr Ebell's characterisation is a "very bad phrase".
Even President George W. Bush - who hailed from oil-rich Texas - used to ignore the annual assessments "but never attack it" the way the current administration does, said Mr Meyer.
The Assessment has "changed their tune, this is not 'autopilot' by any means," said Mr Meyer.
"Every single chapter cites new evidence and new research...this is not just raising the stakes on old evidence" in the draft report, Mr Meyer noted.
They cannot be on "autopilot" just because the new evidence the authors present proved climate change is "more dangerous" than what people originally thought.
Thirteen government agencies, including the EPA and Department of Energy, have until 18 August to formally approve the draft report.
But, Mr Meyer argued that even though none of these agencies with Trump-appointed chiefs would approve the report, the damage has been done.
"It's global at this point."
He said that sub-national governments will likely pay more attention to the National Climate Assessment in light of the attention the leak is getting versus the report being approved or denied and then put on a shelf "to gather dust with the other federal government reports".
Environmental advocacy groups would have taken notice of the report, but Mr Meyer said mayors and governors would not have paid attention to groups appearing to have a political bias.
"Ironically [cities and states] might discover how vulnerable they are and start their own efforts to mitigate climate change."
Over a thousand mayors and CEOs have joined together in pacts to reduce carbon emissions and make their cities and companies more "green" in light of Mr Trump's rhetoric.
White House Press Secretary Sarah Huckabee Sanders said that "drafts of this report have been published and made widely available online months ago during the public comment period".
However, there is no clear evidence if or where these drafts were made public at this time.
Ms Sanders also railed against the newspaper for publishing the draft of the leaked report "without first verifying its contents," a contradiction to her comment that the drafts were already released to the public.
The White House has declined to comment on the report "before its scheduled release date".
Register for free to continue reading
Registration is a free and easy way to support our truly independent journalism
By registering, you will also enjoy limited access to Premium articles, exclusive newsletters, commenting, and virtual events with our leading journalists
Already have an account? sign in
Register for free to continue reading
Registration is a free and easy way to support our truly independent journalism
By registering, you will also enjoy limited access to Premium articles, exclusive newsletters, commenting, and virtual events with our leading journalists
Already have an account? sign in
Join our new commenting forum
Join thought-provoking conversations, follow other Independent readers and see their replies