Trump demands food aid boxes sent to Americans include a letter from him, sending food banks scrambling
'In my 30 years of doing this work, I've never seen something this egregious'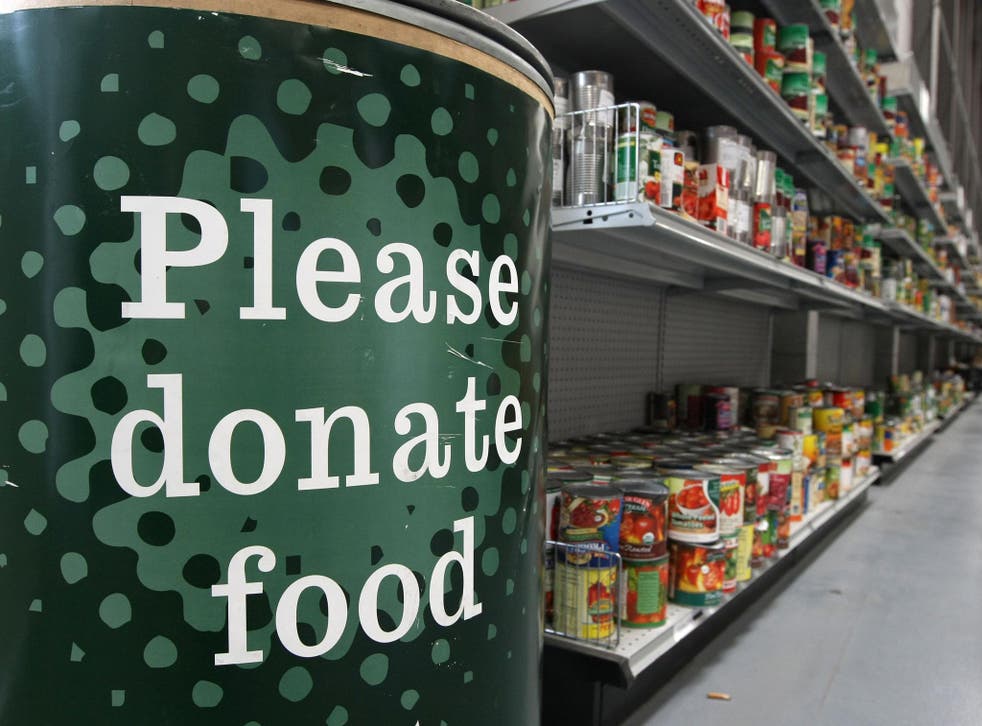 Food banks and nonprofits supplying meals and other resources to Americans in need were sent scrambling after President Donald Trump required food aid boxes to include a letter from him — just weeks before the election.
The sudden mandate forced food bank leaders in Ohio to seek legal counsel amid confusion over whether or not distributing the letters along with critical supplies to the country's poorest citizens would be misconstrued as election activity, according to a new report.
A member of the National Guard who was assisting in the distribution of aid at a food bank in the state asked if his handing out the president's letter would be an inadvertent violation of the Hatch Act, according to Politico, which forbids federal officials from engaging in political activities while on duty or in uniform.
Lisa Hamler-Fugitt, executive director of the Ohio Association of Food Banks, told the news outlet: "In my 30 years of doing this work, I've never seen something this egregious."
With just weeks left until the November vote, Democrats said the president was using the Agriculture Department's Farmers to Families Food Box Program as a vehicle to further his re-election prospects.
"After requiring stimulus checks to include his signature, Trump is now requiring that boxes of surplus food contain a letter from him," Chris Lu, former White House Cabinet secretary under President Barack Obama, wrote in a tweet. "It's another blatant attempt to buy votes."
Rep. Marcia Fudge (D—Oh) told Politico the president's mandate to include a letter with his signature emblazoned on it along with White House letterhead was "almost like an escalation" in an interview.
She also noted how the administration had previously encouraged the program — which has reportedly sent out over 100 million boxes of food to America's families in need since May — to include the letters in boxes of aid, while they have now made it a mandate.
"Before they were optional," she said. "Now they are demanding that they go in every box."
Mr Trump appeared to suggest the federal food aid boxes come directly from him in the letter, writing: "As part of our response to coronavirus, I prioritized sending nutritious food from our farmers to families in need throughout America."
However, the Agriculture Department said in a statement to Politico that "politics has played zero role in the Farmers to Families food box program" and added that the program was "purely about helping farmers and distributors get food to Americans in need during this unprecedented time."
Register for free to continue reading
Registration is a free and easy way to support our truly independent journalism
By registering, you will also enjoy limited access to Premium articles, exclusive newsletters, commenting, and virtual events with our leading journalists
Already have an account? sign in
Register for free to continue reading
Registration is a free and easy way to support our truly independent journalism
By registering, you will also enjoy limited access to Premium articles, exclusive newsletters, commenting, and virtual events with our leading journalists
Already have an account? sign in
Join our new commenting forum
Join thought-provoking conversations, follow other Independent readers and see their replies