Former adviser says Trump should 'stop saying things that are untrue'
Stephen Moore says the president 'talks too much' but refuses to say whether he is a liar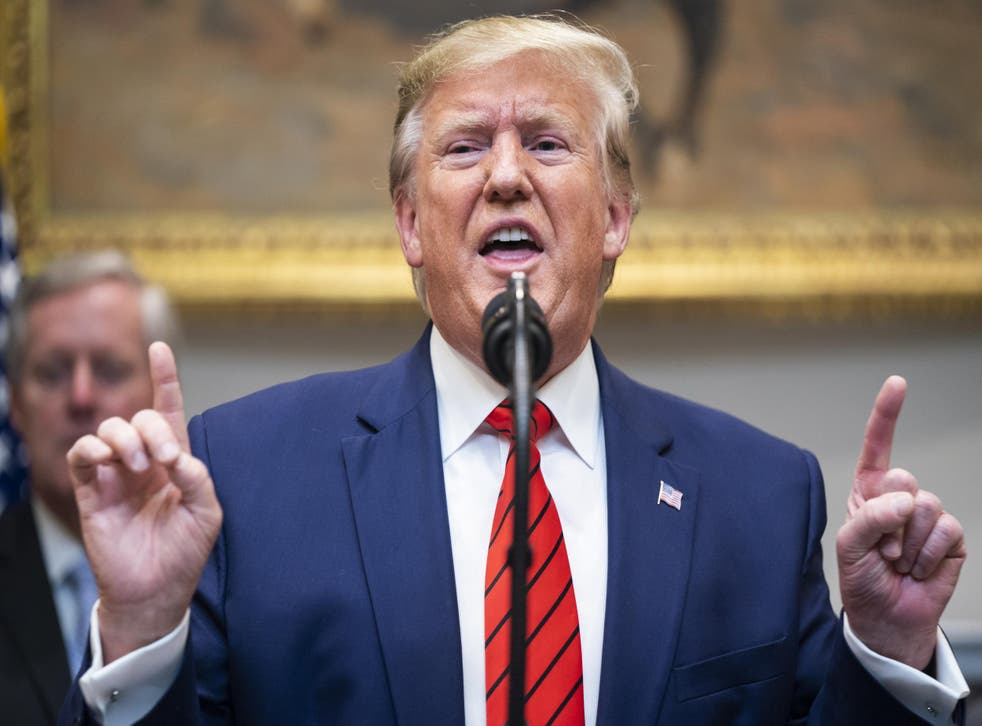 A former adviser to Donald Trump has said that the president should "stop saying things that are untrue" - but stopped short of calling him a liar.
Speaking to Al Jazeera's Mehdi Hasan's Head to Head show, Stephen Moore said that "when Trump says things that are false, that does undermine his presidential authority, and I think he should stop doing it".
When pressed on what to make of Trump's patently untrue statements, Mr Moore said he is "never going to say" that Trump is a liar.
"Trump is an exaggerator, and I think it gets him in trouble."
Mr Moore advised the president on his campaign in 2016 and helped author 2017's Tax Cuts and Jobs Act, which the administration had said would boost the economy through cuts to middle- and working-class families, but had lowered the top income tax bracket and significantly reduced corporate tax rates, ballooning the deficit and giving the super wealthy a lower tax rate than the bottom 50 percent of households.
Everyone Trump has fired or forced out

Show all 13
He has worked at the right-wing think tank The Heritage Foundation and as an economic analyst for both Fox News and CNN.
In March, Mr Trump announced that Mr Moore would serve as governor of the Federal Reserve, but Mr Moore withdrew his name from consideration in May.
In his interview with Mr Hasan, Mr Moore added that "Trump can be a jerk in public" but he believes he's "actually a really nice guy in private".
Mr Moore said: "I like Donald Trump a lot. I've come to admire him. I think people underestimate his intelligence. I think he's probably got about a 180 IQ. The guy is amazing, his breadth of knowledge of world affairs."
Mr Hasan pushed back against those claims.
He said: "When you say breadth of knowledge and high IQ, this is a man who thinks wind turbines cause cancer, thinks you can stop a hurricane with a nuclear weapon, thinks you need an ID to buy a box of cereal, thinks England and Great Britain are the same thing, thinks the Soviet Union just rebranded as Russia. These are things he says, every day."
Despite his defence of Mr Trump's intelligence, Mr Moore said he won't "defend everything Donald Trump says" and agrees that the president does "stick his foot in his mouth" but that his base appreciate's his "authenticity".
Independent Minds Events: get involved in the news agenda
He added: "I think one of the flaws is he talks so much. I think Donald Trump would be better off to stop talking so much and let his record speak for itself".
Join our new commenting forum
Join thought-provoking conversations, follow other Independent readers and see their replies