Trump's post-presidency makeover: Former president losing weight, cutting back on M&Ms and ditching spray tan, report says
'When I saw him, he looked healthier and in better physical condition than I had seen him in a long time,' a Trump advisor says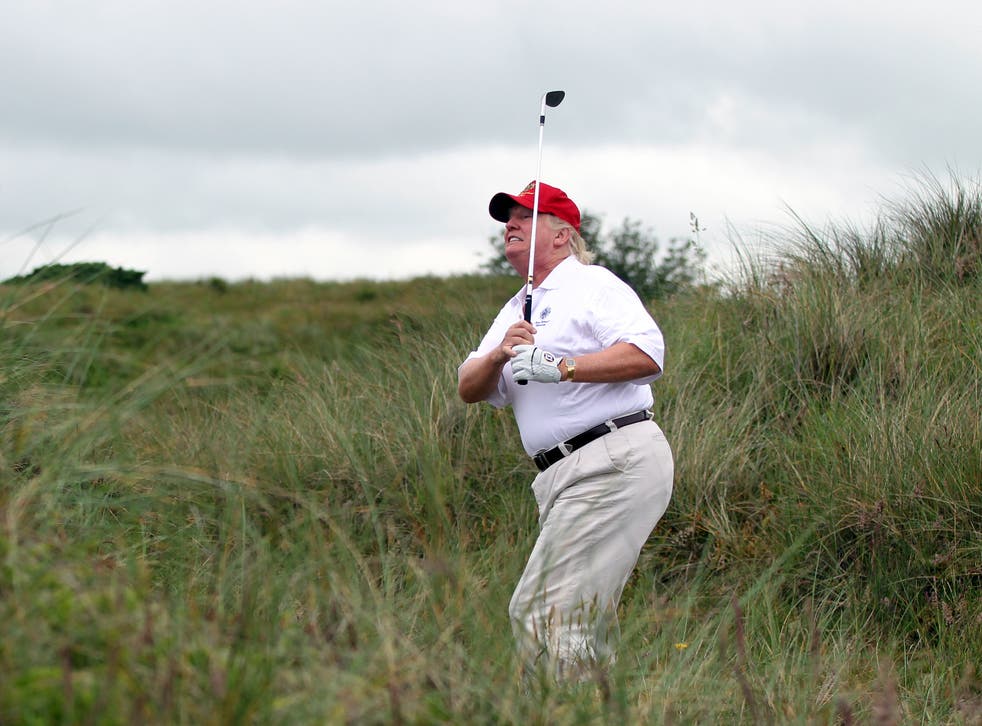 Leer en Español
It's been three months since Donald Trump left the White House in disgrace, and he's never looked better, his advisors say.
The twice-impeached ex-president has lost about 15 pounds, quit his M&M habit, and replaced his spray-tanning with natural Florida sun, according to interviews Insider conducted with some of his confidantes.
"When I saw him, he looked healthier and in better physical condition than I had seen him in a long time," an advisor told Insider.
According to people around him, Mr Trump has been playing even more golf than he did when he was president, and has ditched some of his old bad habits.
"He was eating all those M&M's on [Air Force One] all the time," another Trump pal said. "He's a big man with a big frame, and he's lost a lot of weight. I can't tell you how much, but it's a lot. You can see it in his suits."
At his final White House physical, the 74-year-old weighed 244 pounds, which, if reports of his weight loss are true, would mean he now weighs about 229.
Mr Trump left the White House on 20 January under extraordinary circumstances. He had lost the presidency to Joe Biden in November, and spent the next two months blocking the presidential transition and publicly raging – without evidence – that the election had been stolen. 
The crescendo of that resistance was an incendiary speech he gave on 6 January to a rally of his supporters in Washington, DC, encouraging them to march to the Capitol. The audience then attacked Congress.
The riot resulted in Mr Trump's impeachment, making him the first US president in history to be impeached twice. He declined to attend his successor's inauguration.
But whatever the political consequences, losing the presidency has been great for Donald Trump's health, his advisors say.
While Mr Biden was being sworn in, the former president decamped to his Mar-a-Lago estate in Palm Beach, where since then he's enjoyed the sunshine, regular meals, and daily exercise on the golf course. As a private citizen, he's even let some of his gray hair grow in – possibly a sign of his lower-pressure lifestyle, friends say.
"The president is feeling great, Mar-a-Lago guests frequently comment about how good he's looking over these last couple of months, and he feels great as well," another associate told Insider. "I think there's something to be said about no longer having the weight of the free world on your shoulders."
Join our new commenting forum
Join thought-provoking conversations, follow other Independent readers and see their replies