UN says Trump will bear 'heavy responsibility' for safety of journalists around world after media attacks
The US has dropped in the international rankings of country press freedoms since Mr Trump became president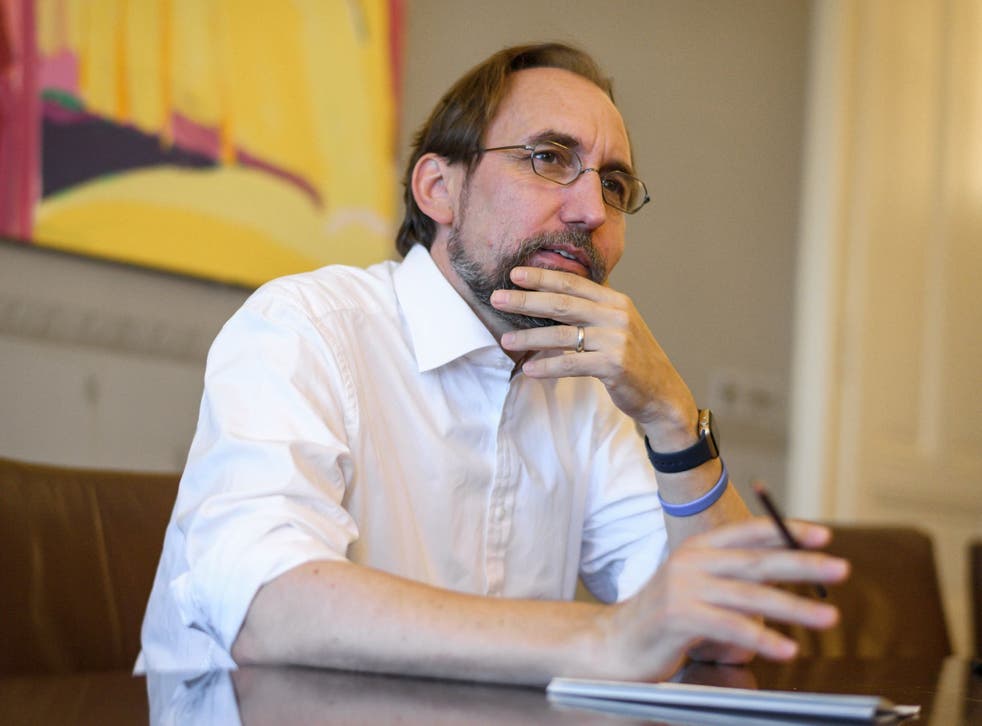 The United Nations' high commissioner for human rights says that US President Donald Trump's bears "a heavy responsibility" for the safety of journalists around the world after his attacks on the media during his presidency.
Speaking to Reuters in an interview before his four-year term ends, Zeid Ra'ad al-Hussein said that Mr Trump's efforts to portray members of the press as the enemy of the American people are worrisome, and set a standard for oppressive regimes worldwide.
"To label the press in this way is very worrisome," Mr Zeid said.
"Because it also has a demonstration effect, other leaders in authoritarian settings will do same thing," he continued. "We've seen now how they mimic President Trump and so what could already be a difficult situation in other countries becomes even more difficult for the press cooperate and for journalists to uncover stories and for lawyers to do their work and for human rights defenders to do their work".
Since becoming president, Mr Trump has repeatedly attacked the news media covering his administration, saying that reporters are creating "fake news" and labelling the press the "enemy of the people".
World news in pictures

Show all 50
Those messages have led to considerable concern at media organisations, and some television networks have begun employing security guards to keep their reporters safe at Mr Trump's rallies where supporters of the president frequently heckle journalists covering the events.
One of several notable instances of Trump supporters heckling journalists occurred in June, when the president travelled to South Carolina for a campaign event.
At that event, a woman in the crowd yelled at CNN reporter Jim Acosta, who has frequently been criticised by the president as reporting "fake news".
The United States ranks 45th in the world for press freedoms, according to the 2018 World Press Freedom Index. That's two spots below where the country ranked in 2017.
As the United States has dropped in rank in that report, other world leaders have been using the phrase "fake news" more and more, and authors of the report say that usage has been propelled at least in part by Mr Trump's behaviour.
"More and more democratically elected leaders no longer see the media as a part of democracy's essential underpinning, but as an adversary to which they openly display their aversion," a statement that accompanied the 2018 index said. "A media-basing enthusiast, Trump has referred to reporters as 'enemies of the people', the term once used by [former Soviet leader] Joseph Stalin".
Join our new commenting forum
Join thought-provoking conversations, follow other Independent readers and see their replies