Democrats looking to set up expert panel on Donald Trump's mental health
The Democrats are remaining anonymous for now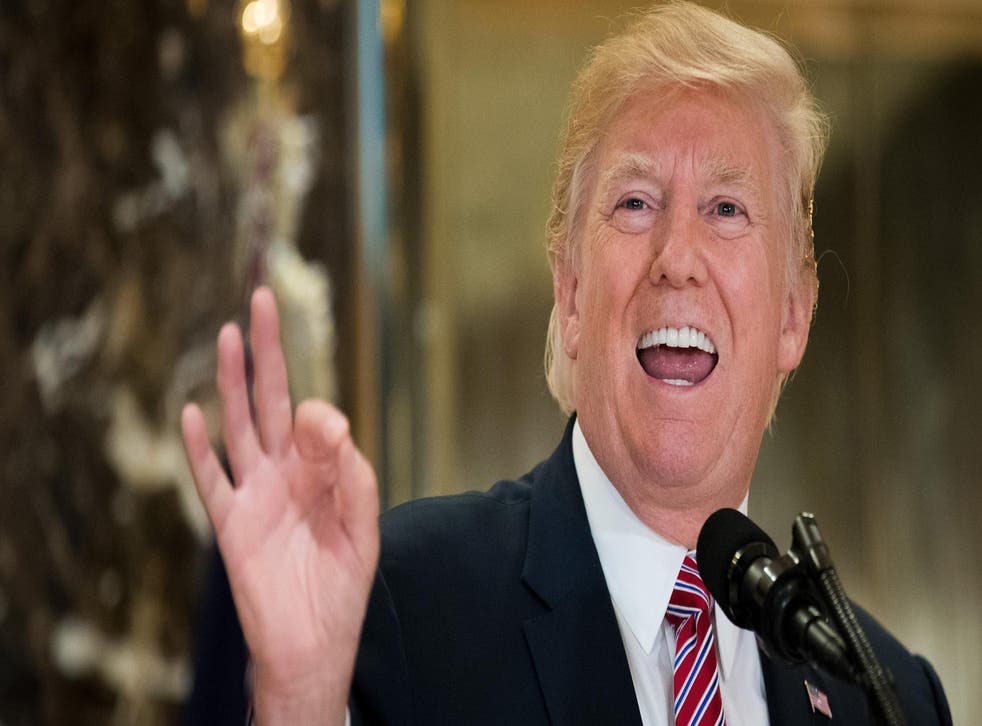 Democratic members of Congress are planning something unusual for politicians in the United States: Meeting with a psychiatrist to talk about forming an expert panel to consider the mental health of the President.
Since his unexpected rise to being arguably the most powerful man in the world, Donald Trump's unusual style has raised eyebrows from concerned citizens who wonder if he may be exhibiting symptoms of dangerous mental illness. So, the politicians are bringing in a psychiatrist at the Yale School of Medicine to help get to the bottom of things.
Yale's Bandy Lee will meet with three legislators and heir staff, and a former member of Congress, to discuss how the congressmen might assemble mental health professionals "to review the president's mental health, and review it on a periodic basis," according to STAT News. The three legislators have decided to remain anonymous for now, but expect to have a meeting with Ms Lee in a closed meeting in September.
Discussing the mental health of the President may prove difficult for most psychologists and mental health experts, however.That's because any psychologist is likely to have very limited access to important details.
Mr Trump has released no personal medical records, aside from a one-page letter from his family doctor. That letter, released before the election, claimed Mr Trump would be the "healthiest individual ever elected to the presidency."
But, forming opinions on someone a psychiatrist has never met may pose ethical problems as well.
The biggest names involved in the Trump-Russia investigation

Show all 17
The American Psychiatric Association's Goldwater Rule prohibits members from publicly diagnosing someone if they haven't personally examined them. That rule was named after an incident in 1964 when then-presidential candidate Barry Goldwater was the target of an article in which several psychiatrists were polled on whether he was fit to serve as president.
Even so, the subject of Mr Trump's cognitive ability has been a point of contention in American discourse recently. Several psychiatrists have weighed in on the issue in 2016 and 2017, and have faced criticism for doing so. There has been so much speculation, in fact, that there are more words devoted to Donald Trump on the Wikipedia page for the Goldwater rule then there are devoted to the history and justification for the rule.
Register for free to continue reading
Registration is a free and easy way to support our truly independent journalism
By registering, you will also enjoy limited access to Premium articles, exclusive newsletters, commenting, and virtual events with our leading journalists
Already have an account? sign in
Register for free to continue reading
Registration is a free and easy way to support our truly independent journalism
By registering, you will also enjoy limited access to Premium articles, exclusive newsletters, commenting, and virtual events with our leading journalists
Already have an account? sign in
Join our new commenting forum
Join thought-provoking conversations, follow other Independent readers and see their replies