Trump may visit border 'soon' but is waiting for Biden 'to fail on his own', aide says
President says he hasn't visited the border because he doesn't 'want to become the issue'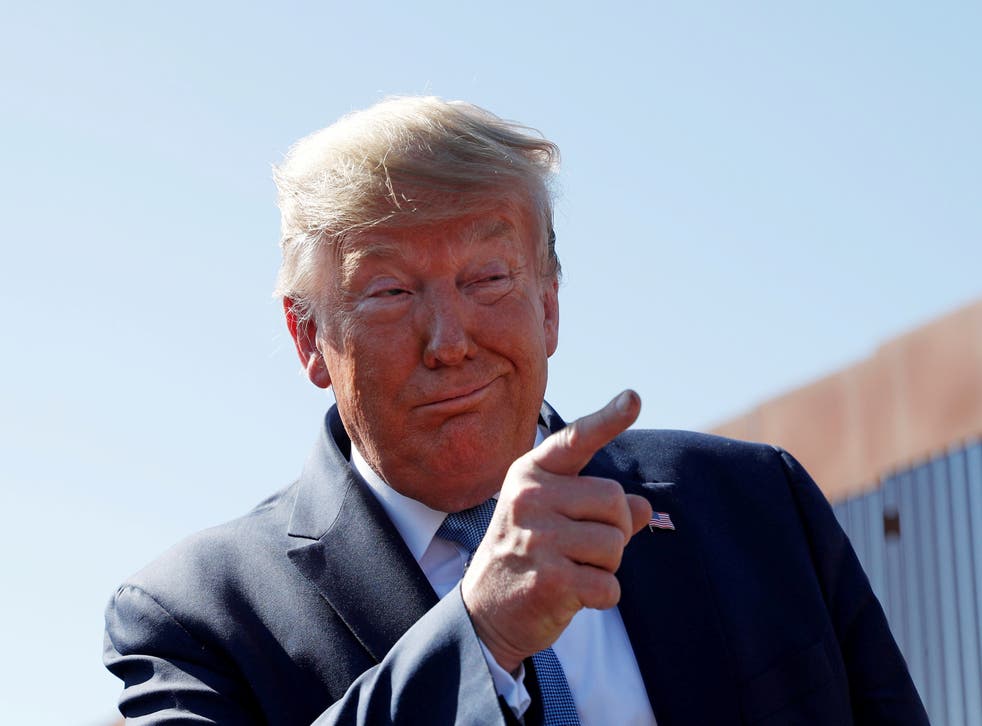 Leer en Español
Donald Trump is considering a visit to the US-Mexico border but is giving President Joe Biden enough space to "fail on his own", according to aide Jason Miller.
In a new podcast interview, Mr Miller was asked if the former president was planning to return to the border to highlight the growing migrant "disaster".
"We discussed that recently, I could see him doing that soon," he told The Michael Berry Show following Mr Biden's first press conference as president.
Mr Trump was waiting, however, to let Mr Biden "go and fail on his own before he goes and steps in on that".
Mr Biden, who has said he plans on visiting the border "at some point", this week tasked Vice President Kamala Harris with "stemming the migration" at the border with Mexico.
Read more:
Mr Miller said Mr Trump was holding off on returning to the border for the first time since the last days of his presidency so he didn't give Mr Biden an excuse to "weasel out" of having to go to the border himself.
"I think there's a very fine line between calling someone out on policies and then appearing to do something that's showboating or give Joe Biden an opportunity to point and say, 'See this isn't serious, look at President Trump down at the border making a scene out of this'," Mr Miller said.
"And so not immediately but I could see a trip at some point in the future here. But it is something that President Trump is really concerned about."
During an appearance on Fox News on Thursday, Mr Trump said the Biden administration's policies were "inhumane".
"These children and people are, tremendous number of children by the way, and they are living on top of each other. In squalor. It is squalor," he said.
"They're living in very dangerous conditions, there's no testing for Covid-19," he added. "That's why they won't allow the press to come in. We let the press go in."
Mr Biden said during his first press conference that he will commit to transparency at the border facilities once his "plan is underway".
"As soon as I'm in a position to be able to implement what we are doing right now," Mr Biden said. "One of the reasons I haven't gone down, all my chief folks are going down, is I don't want to become the issue."
Asked how not letting cameras in until after Mr Biden was satisfied with conditions was consistent with transparency, White House Press Secretary Jen Psaki said they had already allowed one news crew into a shelter facility this week and were in the process of planning more.
"What he was conveying is, right now his focus is on moving these kids out of these border patrol facilities, right, and making sure it's done in a way that keeps them safe and keeps everyone safe," Ms Psaki said.
"That does not imply that we are not going to allow access until that is done, it implies that is his first focus."
Join our new commenting forum
Join thought-provoking conversations, follow other Independent readers and see their replies