Trump said 'the Jews always flip' after Cohen agreed to cooperate with Mueller, book claims
President's alleged antisemitism comes amid efforts to cast Democrats as anti-Jewish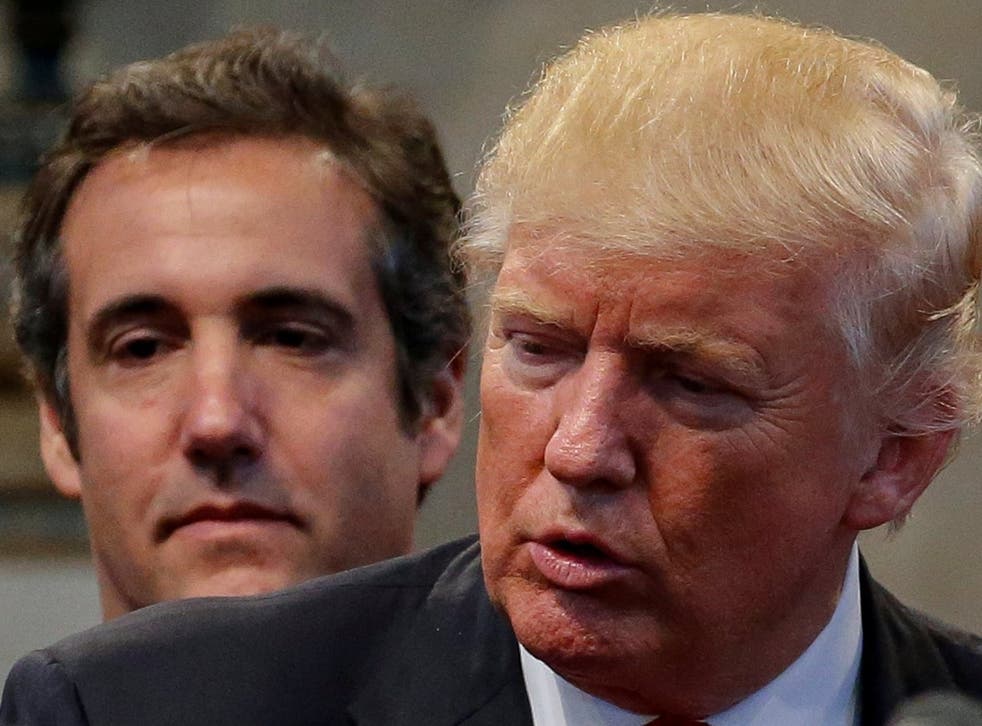 Donald Trump complained "the Jews always flip" after a number of former Jewish associates agreed to cooperate with the Mueller probe, according to an explosive new book by journalist Michael Wolff.
The claim, in which Mr Trump accused Jewish people of lacking loyalty – an antisemitic trope, comes amid an effort by the president and his Republican allies to cast figures within the Democratic Party as being anti-Jewish and hostile to Israel.
According to The Guardian, which obtained a copy of Mr Wolff's Siege: Trump Under Fire, Mr Trump made the remark after three former associates struck agreements to cooperate with Robert Mueller, who was investigating Russian links to the Trump presidential campaign.
Michael Cohen, Mr Trump's former lawyer, Trump Organisation accountant Allen Weisselberg and American Media chief David Pecker, who helped the president with a hush-money payment, all made plea deals with the special counsel's team.
According to the book – a sequel to Mr Wolff's controversial Fire and Fury – Mr Mueller drafted indictments against Mr Trump before ultimately deciding against charging the president with obstruction of justice.
Most shocking remarks made by Trump at campaign rallies

Show all 7
The alleged three-count obstruction indictment was immediately disputed on Tuesday by a spokesperson for the special counsel's office, who said those documents "do not exist".
Mr Wolff claimed the draft document would have charged Mr Trump with influencing, obstructing or impeding a pending proceeding before a department or agency of the US, along with tampering with and retaliating against a witness, victim or informant, according to the newspaper.
The alleged indictment went on to describe the "extraordinary lengths" the president took "to protect himself from legal scrutiny and accountability, and to undermine the official panels investigating his actions", Mr Wolff wrote.
Though Mr Mueller ultimately cleared Mr Trump and his associates of conspiring with Russia to interfere in the 2016 election, he detailed multiple instances in which his campaign willingly and knowingly benefited from those efforts.
Michael Wolff describes how the inside of the White House worked with Armando Ianucci
The special counsel also outlined a number of occasions in which Mr Trump attempted to obstruct justice by ordering officials to impede the investigation or, in one case, to have Mr Mueller removed.
Mr Trump was unsuccessful in obstruction "largely because the persons who surrounded the president declined to carry out orders or accede to his requests", Mr Mueller concluded.
Hogan Gidley, White House deputy press secretary, told The Independent: "Michael Wolff's first book was destroyed for its countless inaccuracies, made up accounts, and use of shady sources with personal political agendas that even the author himself admitted to.
"This latest book is just another attempt by Wolff to line his own pockets by pushing lies and pure fantasy aimed at attacking the President."

Join our new commenting forum
Join thought-provoking conversations, follow other Independent readers and see their replies