Republican senators urge Trump to end 'zero tolerance' policy breaking up migrant families
Letter says administration policy is immediate cause of crisis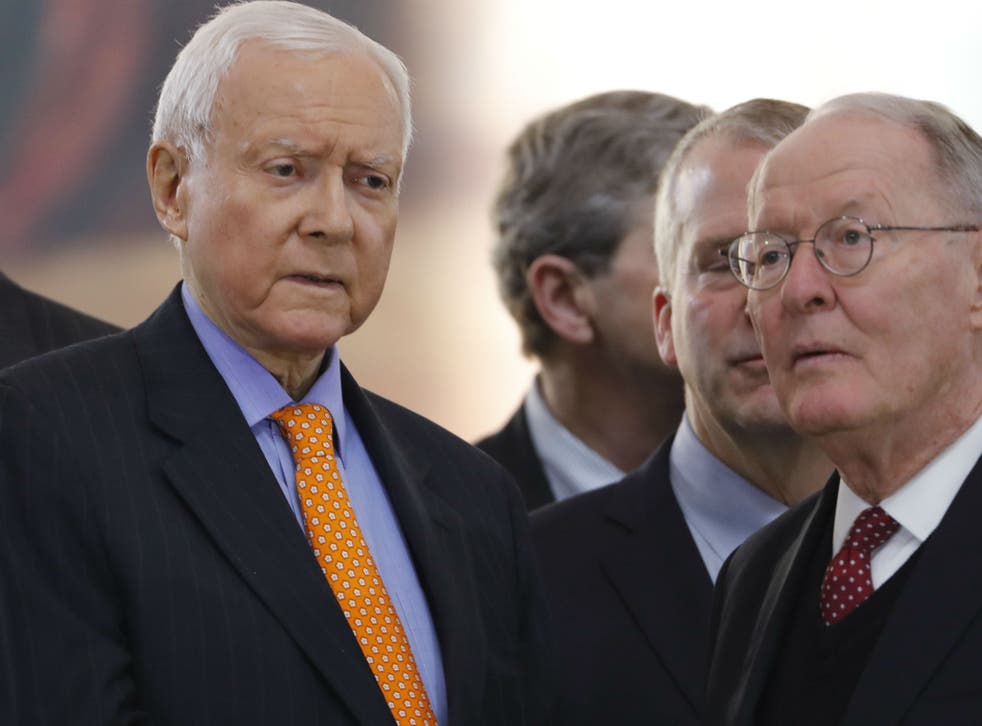 A dozen Senate Republicans have signed a letter urging Donald Trump to stop separating immigrant families who illegally cross America's southern border.
Thousands of children have been taken from their parents after the Trump administration instituted a "zero tolerance" policy of prosecuting all adult migrants who unlawfully enter the US, setting off a fierce bipartisan outcry and putting pressure on Congress to act.
As legislators float bills to potentially resolve the issue, a group of Republican senators led by Orrin Hatch of Utah wrote to Mr Trump exhorting him to suspend the stringent new policy.
"Like millions of Americans, we have read with increasing alarm reports of children being separated from their parents at the southern border," the senators wrote.
"Although enforcing our immigration laws is an essential responsibility of the federal government, it must be done in a way that is consistent with our values and ordinary human decency."
The White House has sought to rebut criticism of family separations by faulting court rulings and a 2008 law dictating the treatment of immigrant minors who enter the US, with administration officials saying their hands are tied until Congress authors a fix.
In a direct rebuke of that claim, the Republicans acknowledged the underlying legal context but argued that "the immediate cause of the crisis is your Department's recent institution of a 'zero tolerance' policy".
Undocumented immigration across the US-Mexico border

Show all 14
"We therefore ask you to halt implementation of the Department's zero tolerance policy while Congress works out a solution that enables faster processing of individuals who enter our country illegally without requiring the forced, inhumane separation of children from their parents," they wrote.
US Senator Jeff Merkley denied access to immigration detention centre where parents were separated from their children
Every Democrat has already signed on to a measure to prohibit family separations - which, when added to the 12 Republicans who backed Mr Hatch's letter, creates a large enough legislative bloc to cross the 60-vote threshold needed to bring a vote to the Senate floor.
But Democratic leadership has suggested the party will resist a legislative fix proposed by Senate Republicans and instead said the responsibility to reverse the policy should fall to Mr Trump.
"The president alone can fix it," Mr Schumer said, urging Mr Trump to sign an order "to end the agonising screams of small children who have been separated from their parents".
Join our new commenting forum
Join thought-provoking conversations, follow other Independent readers and see their replies