Chad pulls out of fight against Boko Haram after Donald Trump's 'Muslim ban' comes into force
Citizens from the African nation were restricted from entering the US under Trump's revised travel ban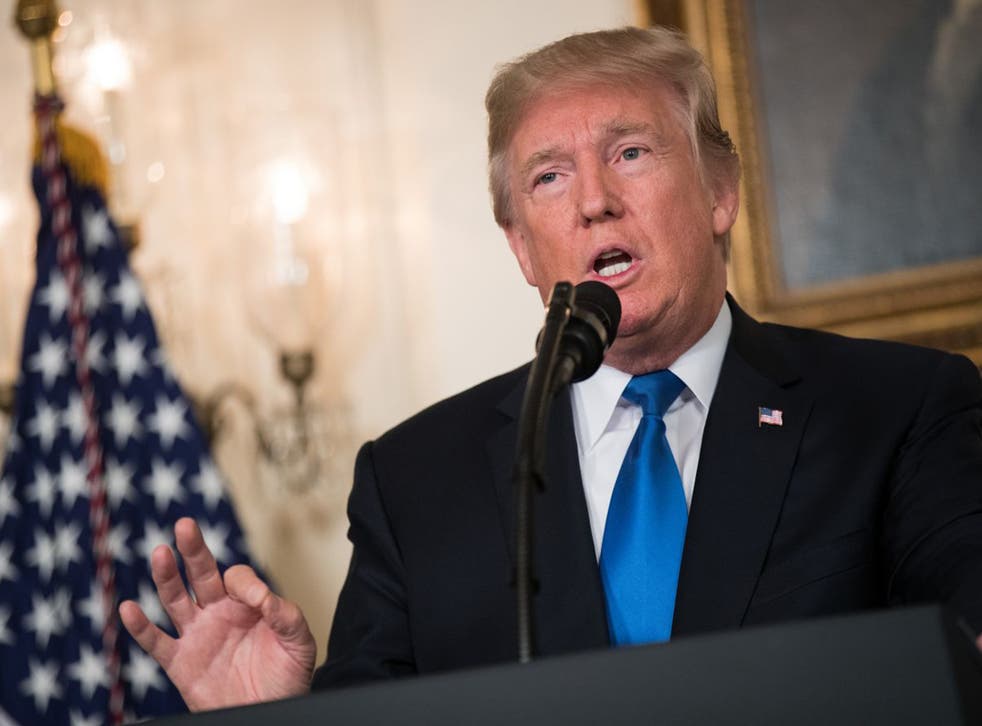 An African country included in Trump's revised "Muslim ban" has pulled out of the US-backed fight against Boko Haram militants.
Less than a month after Trump placed travel restrictions on citizens from Chad entering the US, the country has pulled hundreds of troops from neighbouring Niger where they were helping local forces fight jihadists.
Chad's government has not given any reason for the withdrawal of troops but it comes weeks after they warned the US travel restriction could affect their security commitments, including their involvement in the fight against the Islamist militant group.
Donald Trump's international Presidential trips

Show all 22
In a statement following the introduction of the revised ban in September, Chad's communications minister Madeleine Alingue said it "seriously undermines Chad's image and the good relations between the two countries, notably in the fight against terrorism," according to Newsweek.
Residents warned they had already seen an impact from the withdrawal over the past two-weeks with a number of attacks being carried out by the militants in Niger's Diffa region.
Diffa parliamentarian Lamido Moumouni said residents had started complaining.
"They have come to rely on the forces so there is a perception that security will be lacking," he said.
In September Trump expanded the list of countries covered by his original travel ban to include restrictions on citizens from Chad, North Korea, and Venezuela.
The initial ban, established under Executive Order in January, stopped all refugee admissions and temporarily barred people from seven Muslim-majority countries, leading it to be criticised for targeting Muslims and dubbed the "Muslim ban".
Fighting between Chad's armed forces and Boko Haram dates back to 2015 and during the peak of the conflict Chad had 2,000 troops stationed in Niger to counter the militant group.
Additional reporting by Reuters
Register for free to continue reading
Registration is a free and easy way to support our truly independent journalism
By registering, you will also enjoy limited access to Premium articles, exclusive newsletters, commenting, and virtual events with our leading journalists
Already have an account? sign in
Register for free to continue reading
Registration is a free and easy way to support our truly independent journalism
By registering, you will also enjoy limited access to Premium articles, exclusive newsletters, commenting, and virtual events with our leading journalists
Already have an account? sign in
Join our new commenting forum
Join thought-provoking conversations, follow other Independent readers and see their replies