Trump to scrap 'Muslim ban' and replace it with new targeted restrictions, says official
The new restrictions are expected to be more specific and affect more countries than the President's original travel ban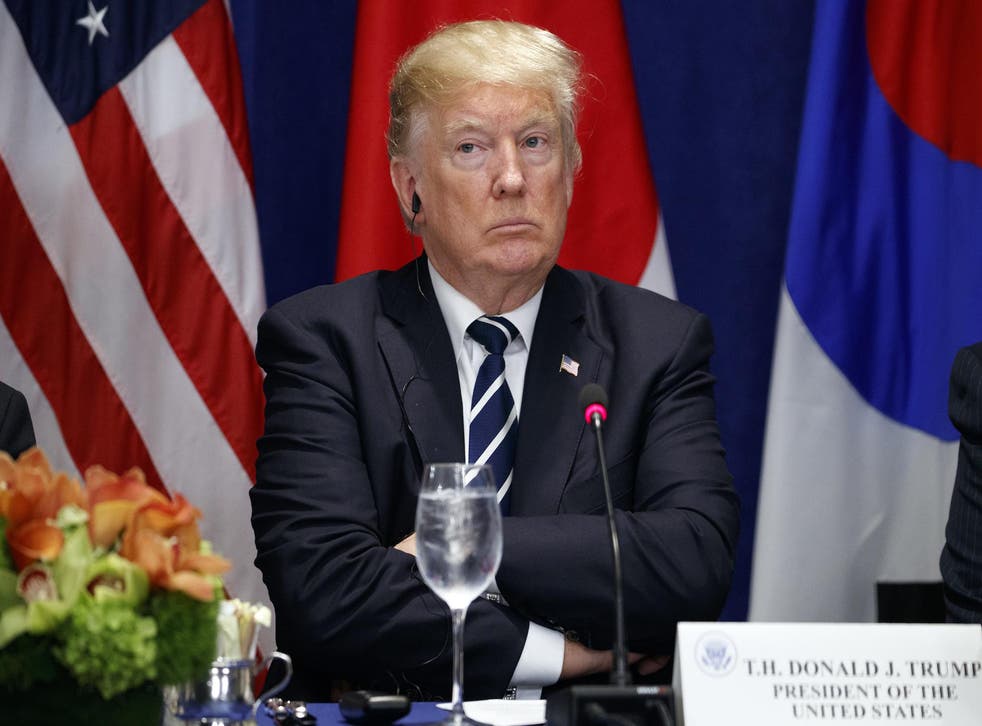 Donald Trump's ban on travellers from six Muslim-majority nations will reportedly be replaced with more targeted restrictions on visitors from certain countries.
The new measures, aimed at stopping security threats from entering the US, are expected to be more specific and affect more countries than Mr Trump's original travel ban.
The new order could go into effect as eary as this weekend, when the Trump administration completes its review of gaps in the government's screening and vetting procedures for those seeking to enter the US.
According to the Wall Street Journal, the Department of Homeland Security originally found that 17 countries were failing to comply with US standards, such as informing the US of known terrorists and issuing reliable passports.
Facing the threat of being included in Mr Trump's travel ban, about half of those 17 nations made changes to bring them into compliance.
Those that did not are likely to be imposed with "tailored sanctions commensurate with their deficiencies" that take into account the threat posed by the country and any foreign policy implications of levying such restrictions, one person told the Journal.
While the restrictions would differ for each country, people living in the targeted nations could be prevented from travelling to the US or could face increased scrutiny as they attempt to obtain a visa.
The controversial orders Donald Trump has already issued

Show all 9
Mr Trump still needs to approve the new plan, which appears to resemble what he had in mind earlier this month.
"The travel ban into the United States should be far larger, tougher and more specific," Mr Trump wrote after a bomb exploded on a London Underground train last Friday.
Chaos erupted at airports in January following the administration's rollout of its first travel ban, which blocked entry to the US for citizens from seven countries – Iran, Iraq, Somalia, Sudan, Yemen, Syria and Libya – for a period of 90 days. Iraq was later removed from the list as a result of criticism that the original order overlooked the country's role in fighting terrorism.
The ban has also been harshly criticised by immigrant rights activists, members of Congress in both parties, business executives, academic leaders and diplomats from around the globe.
After a furious legal assault on the executive order delayed its implementation, the ban was allowed to go into limited effect by the Supreme Court in June while the justices consider whether Mr Trump's order is lawful.
Oral arguments are currently scheduled for 10 October, but the replacement of the ban with other restrictions could significantly affect the court case.
Join our new commenting forum
Join thought-provoking conversations, follow other Independent readers and see their replies