'Amazingly cruel': New Trump public land rules will let hunters kill bear cubs in dens
Alaskan lawmakers see the new regulations as a victory for states' rights
Oliver O'Connell
New York
Thursday 28 May 2020 16:40 Comments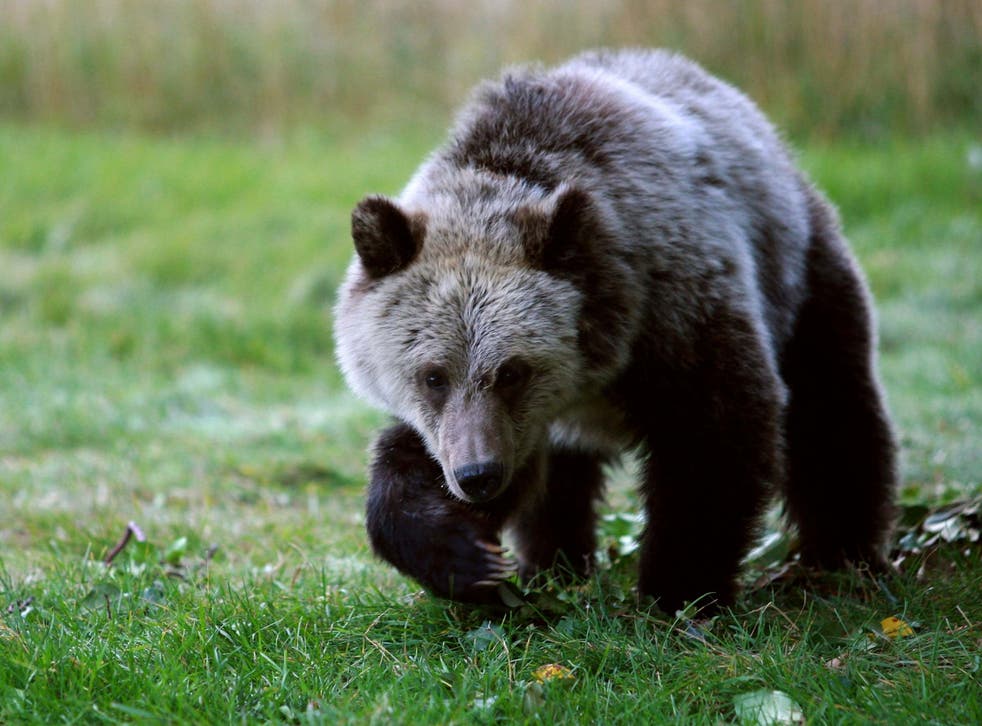 Plans to loosen restrictions on hunting bears and wolves in Alaska, alongside their cubs and pups, are being finalised by the Trump administration.
Both the National Park Service and the US Fish and Wildlife Service are taking steps to allow for more hunting and trapping in Alaska's 10 national preserves, a move that has been condemned by conservation groups. National preserves differ from national parks in that they allow hunting, fishing, trapping and resource extraction.
Both agencies said in separate statements that their plans will better align federal and state laws. The park service decision rolls back prohibitions adopted in 2015 under the Obama administration that are otherwise permitted under Alaskan state law and federal law.
The Anchorage Daily News reports that the changes will allow the hunting of black bears, including cubs and females with cubs, with artificial light at den sites, as well as the baiting of black and brown bears by luring them with food.
The hunting of wolves and coyotes, including pups, during the denning season, will also be permitted. Swimming caribou can also be targetted, including from motorboats.
The change in regulations is described as "amazingly cruel" by Jesse Prentice-Dunn, policy director for the Centre for Western Priorities. He said that it is "just the latest in a string of efforts to reduce protections for America's wildlife at the behest of oil companies and trophy hunters".
Alaskan indigenous groups and lawmakers are pleased with the decision. The Tanana Chiefs Conference — a tribal group — is also supportive of the move, arguing that the previous rules were introduced without adequate tribal consultation and in disregard to rural Alaska's dependence on wild food sources.
Lawmakers, including Republican Senators Dan Sullivan and Lisa Murkowski, who is chairwoman of the Senate Energy and Natural Resources Committee, see the decision as a victory for states' rights, saying that Alaska is best positioned to decide on policy issues regarding wildlife management.
Governor of Alaska Michael Dunleavy says: "Hunting and responsible management of wildlife are an integral part of the Alaskan lifestyle and this will further align hunting regulations on the federal level with those established by the State of Alaska for the benefit of Alaskans."
Congressman Don Young thanked interior secretary David Bernhardt and the Trump administration, saying: "With the release of this final rule, we are eliminating a wrongful federal seizure of Alaska's authority. I'm thankful to those who played a role, including the countless state and local stakeholders that have helped to fight this blatant overreach by the previous administration."
The Obama administration argued that the rules were necessary to avoid destabilising Alaskan ecosystems by reducing the numbers of predators.
A statement from the park service says that it retains the authority to close areas in national preserves to hunting if there are conservation concerns.
The new rule, 'Sport Hunting and Trapping in National Preserves in Alaska', will soon be published in the Federal Register. National parks in Alaska will remain closed for hunting and trapping.
Under the Trump administration the Department of the Interior has expanded access to public lands for both hunters and fossil fuel companies. In April it proposed expanding access to 2.3 million acres of land across 97 wildlife refuges and nine fish hatcheries for hunting and fishing.
Register for free to continue reading
Registration is a free and easy way to support our truly independent journalism
By registering, you will also enjoy limited access to Premium articles, exclusive newsletters, commenting, and virtual events with our leading journalists
Already have an account? sign in
Join our new commenting forum
Join thought-provoking conversations, follow other Independent readers and see their replies