Mother of Sandy Hook victim attacks Trump for hosting NRA boss at White House on anniversary of massacre
Her son was one of 20 children killed in 2012 when a gunman opened fire on his school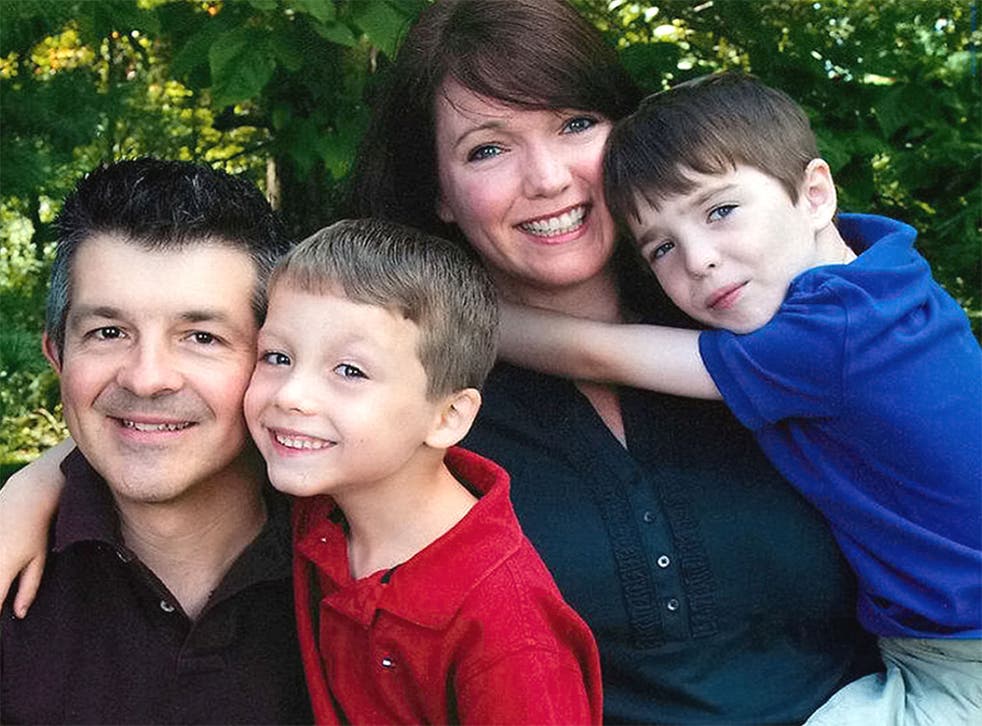 The mother of a child killed in the 2012 Sandy Hook Elementary School mass shooting has ripped President Donald Trump for an "appalling lack of humanity and decency" after he invited the head of the National Rifle Association to the White House on the anniversary of the slaughter.
Nicole Hockley, whose 6-year-old son was one of 20 children killed in that attack, slammed Mr Trump for failing to recognise the shooting on its five-year anniversary, even though he invited the NRA boss to the White House Christmas Party that evening.
"Not only did he ignore the five-year remembrance completely — not even a single tweet — he slapped us all in the face by having none other than NRA President Wayne LaPierre at his White House Christmas party that night. The appalling lack of humanity and decency has not gone unnoticed," Ms Hockley wrote in a Facebook post.
"While they ignorantly partied and remained uninformed on an issue that kills thousands of Americans every year, I was crying myself to sleep," she continued. "While they got the chance to kiss their children goodnight, I kissed the urn holding my beautiful boy's ashes."
Following the massacre that killed her son, Ms Hockley joined another parent to start Sandy Hook Promise, a non-profit that works to protect children from gun violence.
White House Press Secretary Sarah Huckabee Sanders confirmed that Mr LaPierre had been at the White House Christmas Party, but said that she wasn't sure if the President met with the NRA chief.
Donald Trump's least presidential moments so far...

Show all 30
The NRA spends millions of dollars each year to lobby the federal government, and wields considerable membership rolls to pressure members of Congress — and state legislatures — to advance pro-gun policies, or protect gun rights. In 2016, the group spent $3,188,000 to lobby the federal government, for instance, and spent over $54 million on outside expenditures, according to data from the Centre for Responsive Politics, making it the eighth biggest outside spender that year.
Join our new commenting forum
Join thought-provoking conversations, follow other Independent readers and see their replies