Trump removed fewer Mexican immigrants from US in 2017 than Obama did in 2016
ICE has blamed the decrease on a lower number of border apprehensions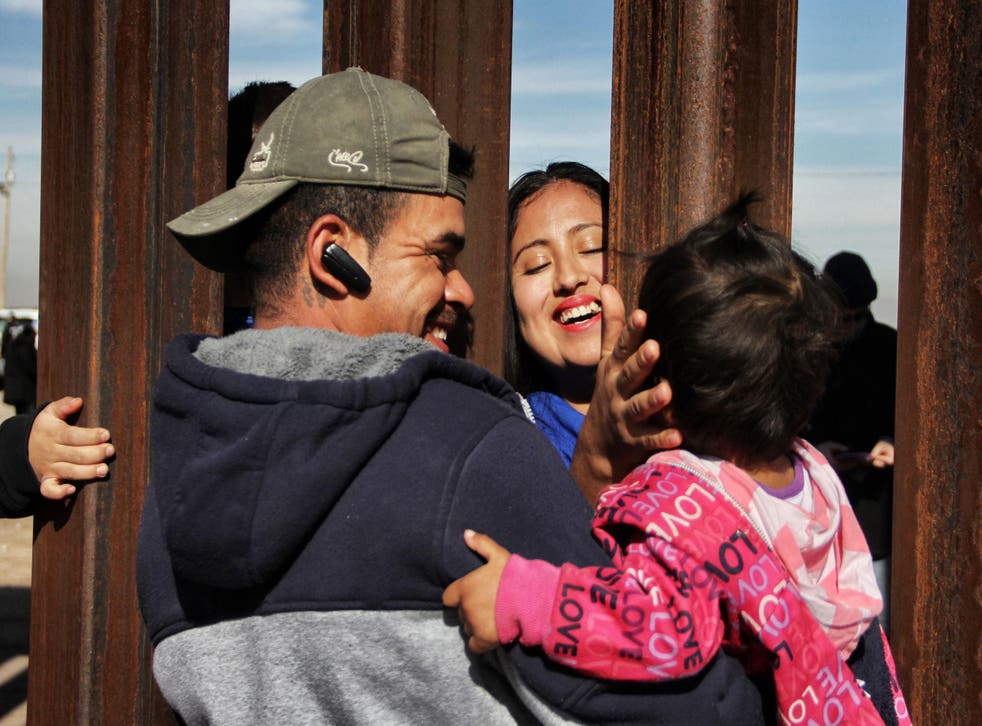 The US sent fewer Mexican nationals back to their home country this year than last, despite Donald Trump's promise to deport millions of undocumented immigrants upon taking office.
The US sent 151,647 Mexican nationals back across the border in the first 11 months of this year, compared to 219,905 over the same time period last year, according to data from the Mexican Secretary of the Interior. The numbers represent a 26 per cent decrease in the number of removals this year.
US Immigrations and Customs Enforcement (ICE) reported a six per cent decrease in overall removals this year in a report issued in October. At the time, the agency attributed the decrease to a drop in apprehensions at the border. Border apprehensions generally result in faster removals than apprehensions further inside the country, because they are subject to an "expedited removal" process.
Mr Trump actually ordered the Department of Homeland Security to expand its use of expedited removals – which allow certain immigrants to be deported in as little as 24 hours, without seeing an immigration judge – in an executive order issued in January. The same executive order also mandated the hiring of 10,000 additional immigration officers and the construction of a wall on the US-Mexico border.
Protestors rally at JFK Airport against Muslim immigration ban

Show all 20
Tyler Houlton, acting press secretary for the Department of Homeland Security, suggested these changes may have deterred potential immigrants and resulted in the lower number of border apprehensions.
"For Mexicans who enter illegally, effective tools like expedited removal have led to increased deterrence, which has impacted entry levels," Mr Houlton told Bloomberg News.
Donald Trump's immigration crackdown encapsulated in poignant footage of father being deported
Mr Trump took office promising to deport up to 3m immigrants he claimed were in the country illegally.
"What we are going to do is get the people that are criminal and have criminal records, gang members, drug dealers, where a lot of these people, probably 2 million, it could be even 3 million, we are getting them out of our country or we are going to incarcerate," Mr Trump told CBS's Lesley Stahl shortly after his election.
But the number of ICE removals under Mr Trump has not come close to the number reached under President Barack Obama in 2012. The US sent a record 410,000 people back to their home countries that year, sparking criticism from activists. ICE later refocused its efforts on removing immigrants with criminal records.
Under the Trump administration, the fastest-growing category of arrests is immigrants with no criminal record, according to the Washington Post. Arrests of non-criminal immigrants increased nearly threefold in the months between 22 January and 2 September of 2017, the outlet reported.
Join our new commenting forum
Join thought-provoking conversations, follow other Independent readers and see their replies