Elon Musk threatens to quit role advising Trump if he pulls US out of Paris Agreement on climate change
The White House says the President will make on decision on wether to withdraw 'very soon' 
Mythili Sampathkumar
New York
Wednesday 31 May 2017 21:44 Comments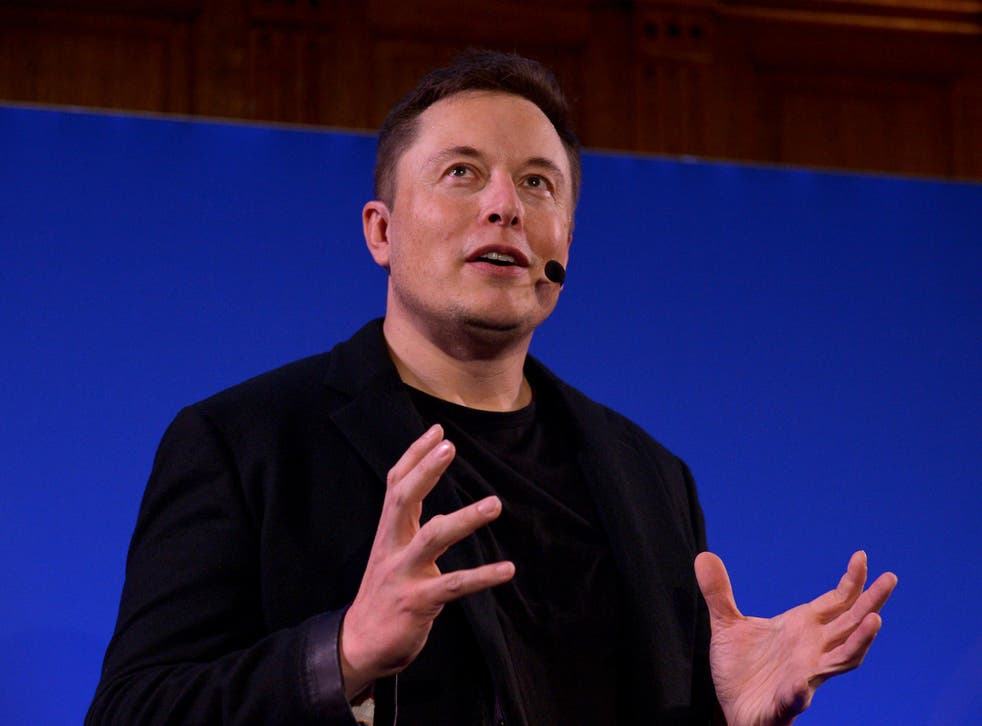 Elon Musk has said he would have "no choice" but to leave his advisory role on a White House business council if Donald Trump pulls out of the Paris Agreement on climate change.
The head of electronic car maker Tesla and space exploration company SpaceX tweeted that he had "done all I can to advise...that we remain."
Mr Musk has been a key tech industry advisor for the White House. He even praised Mr Trump's appointment of former Exxon Mobil CEO Rex Tillerson as Secretary of State because Mr Tillerson said he believed climate change is real and he also supported a carbon tax on companies to discourage high emissions.
Mr Musk, whose Tesla vehicles do not use gasoline or diesel fuel, is committed to moving away from fossil fuels and towards cleaners sources of energy. Tesla also manufacturers solar panels.
The US is currently one of the largest emitters of carbon dioxide in the world, so if Mr Trump was to pull the country out of the pact signed by nearly 200 countries to reduce such carbon emissions it would be a major blow to a deal that aims to help avert the worst effects of climate change.
Other major companies like Google, Apple, Facebook, Walmart, and electronics retailer Best Buy have committed to reducing carbon footprints of their supply chains in part due to consumer demand.
Following a number of reports in US media about the move, Mr Trump tweeted that he would be announcing "my decision on the Paris Accord over the next few days" followed by his campaign slogan "MAKE AMERICA GREAT AGAIN!".
White House Press Secretary Sean Spicer later said to expect Mr Trump's decision "very soon".
Lisa Murray's climate change photography

Show all 12
Mr Trump made repeated campaign promises to "cancel" the agreement. He continued the rhetoric in the White House that he would grow the US coal sector and bring back those and manufacturing jobs to the US.
Many developing countries rely on cheap sources of fossil fuels to help grow their economies to catch up with developed economies like those of the EU, Japan, Canada, and the US.
However, India and China have begun to rapidly scale up their solar power investments and capabilities in response to the Paris Agreement and to minimise the negative effects of climate change-related natural disasters like drought and flood.
President Barack Obama ratified the agreement in 2016 through executive order, bypassing the approval process in what the administration felt was a hostile Congress influenced heavily by climate-deniers and oil and gas industry lobbyists.
This is what gives Mr Trump the authority to withdraw the US from the agreement in a three-year process or take the US out of the underlying United Nations climate accord all together - a process that would be much faster and in line with Mr Trump's ire towards the UN.
Many Tesla consumers and supporters criticised Mr Musk for maintaining his relationship with the White House in light of all this, but he has said he could influence policy from within if he remained in good standing on the 19-member business council.
If Mr Trump withdraws from the Paris Agreement he would put the US in the company of Nicaragua and Syria. Russia is the only one of the top emitters not to even ratify the Paris accord.
Register for free to continue reading
Registration is a free and easy way to support our truly independent journalism
By registering, you will also enjoy limited access to Premium articles, exclusive newsletters, commenting, and virtual events with our leading journalists
Already have an account? sign in
Register for free to continue reading
Registration is a free and easy way to support our truly independent journalism
By registering, you will also enjoy limited access to Premium articles, exclusive newsletters, commenting, and virtual events with our leading journalists
Already have an account? sign in
Join our new commenting forum
Join thought-provoking conversations, follow other Independent readers and see their replies