Donald Trump boasts he won state of New Hampshire because it's 'a drug-infested den'
'We are becoming a drug-addicted nation and most the drugs are coming from Mexico or certainly from the southern border', Mr Trump said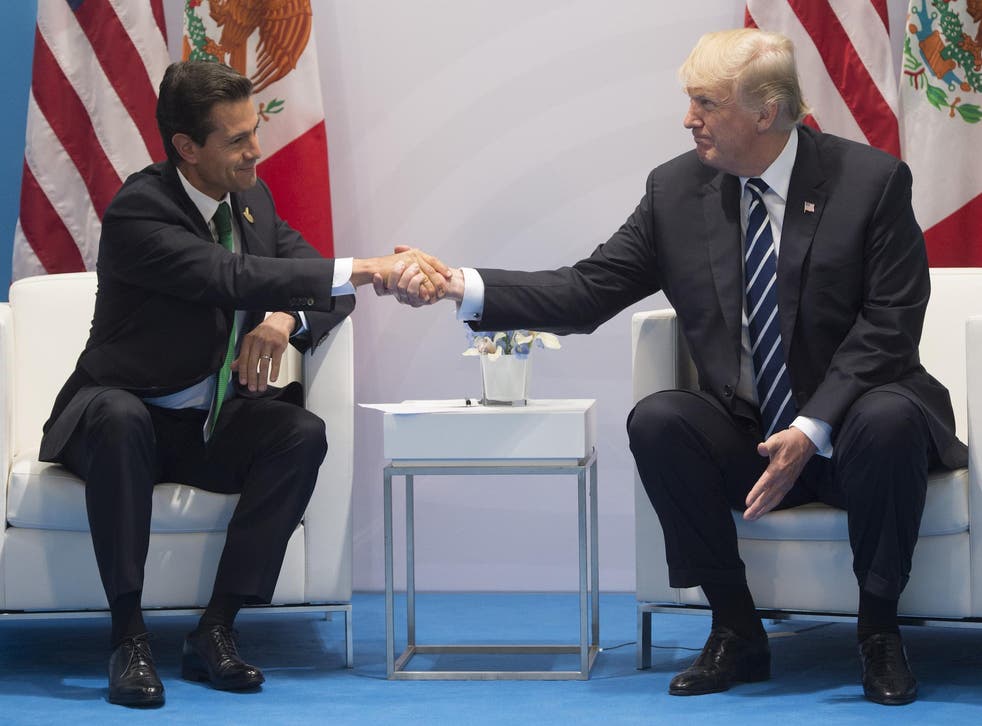 Donald Trump has claimed that he won the state of New Hampshire during the presidential election because it is "a drug-infested den".
During a call with Mexican President Enrique Peña Nieto in January, Mr Trump focused on issues of trade, immigration, and organised crime.
"And we have the drug lords in Mexico that are knocking the hell out of our country," Mr Trump said, according to a transcript of the conversation obtained by the Washington Post. "They are sending drugs to Chicago, Los Angeles, and to New York. Up in New Hampshire – I won New Hampshire because New Hampshire is a drug-infested den…"
"We are becoming a drug-addicted nation and most the drugs are coming from Mexico or certainly from the southern border," he added.
Mr Trump won the New Hampshire Republican primary in February 2016. However, he lost the state to his Democratic opponent, Hillary Clinton, during the general election in November.
In 2015, New Hampshire was second only to West Virginia in its rate of drug overdose deaths, according to the Centers for Disease Control and Prevention.
The controversial orders Donald Trump has already issued

Show all 9
But contrary to what Mr Trump has said, the drugs driving that high rate are primarily produced not in Mexico, but in China. Official state statistics show that synthetic opioid fentanyl and its derivatives are now the leading cause of drug overdose deaths in New Hampshire.
According to a 2016 Drug Enforcement Administration report, fentanyl and its precursor chemicals are produced mostly in China.
Meanwhile, the number of overdose deaths in the state involving heroin, a drug that comes mostly from Mexico and Afghanistan, has declined somewhat in recent years.
Join our new commenting forum
Join thought-provoking conversations, follow other Independent readers and see their replies