Donald Trump to meet with Vladimir Putin at G20 summit, White House announces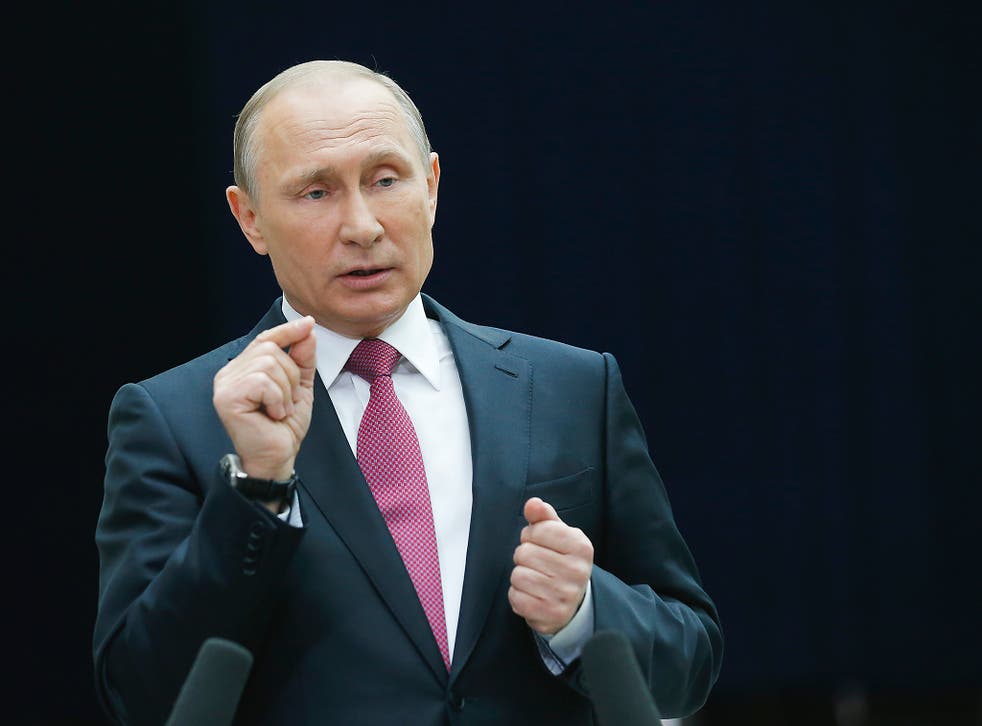 Donald Trump will meet with Russian President Vladimir Putin at the upcoming G20 summit in Germany, the White House has confirmed.
National security adviser HR McMaster said that the high-stakes meeting with Mr Putin is among several scheduled for when Mr Trump is in Hamburg next week.
Mr McMaster and economic adviser Gary Cohn would not say whether President Trump intends to address accusations that Russia interfered in the 2016 presidential election, saying the agenda is "not finalised" for this or for any other meeting.
"We have no specific agenda," Mr McMaster said during a briefing on the trip, which includes a stop in Warsaw. "It's whatever the president wants to talk about."
The Kremlin also announced a meeting between the two leaders, but neither side offered details.
"They will meet" on the sidelines of the G20, Mr Putin spokesman Dmitry Peskov said, but added that "no preparations" are being made for any separate meeting at the moment.
The biggest names involved in the Trump-Russia investigation

Show all 17
The face-to-face conversation has been organised amid an ongoing FBI investigation into the Trump campaign's contacts with Russian officials during last year's US election, as well as Congressional investigations into Russia's meddling in the presidential campaign.
All 17 US intelligence agencies have agreed Russia was behind last year's hack of Democratic email systems and tried to influence the 2016 election to benefit Trump.
Mr Trump and his administration have repeatedly denied any collusion with Moscow, with Mr Putin also denying any hacking on behalf of Russia.
Members of his campaign are also under investigation for possible collusion with Russia in the lead-up to the election. Trump has staunchly denied that he had any contacts with Russia during his White House bid.
"Our relationship with Russia is not different from that with any other country in terms of us communicating to them really what our concerns are, where we see problems with the relationship but also opportunities," Mr McMaster said.
He added that Secretary of State Rex Tillerson is taking the lead on the discussions and "has been engaged in a broad, wide-range discussion about irritants, problems in the relationship but also to explore opportunities, where we can work together, areas of common interest. So it won't be different from our discussions with any other country."
Mr McMaster added that Mr Trump also plans to meet with the leaders of several other countries — among them, the United Kingdom, Germany, China, South Korea.
Associated Press
Register for free to continue reading
Registration is a free and easy way to support our truly independent journalism
By registering, you will also enjoy limited access to Premium articles, exclusive newsletters, commenting, and virtual events with our leading journalists
Already have an account? sign in
Register for free to continue reading
Registration is a free and easy way to support our truly independent journalism
By registering, you will also enjoy limited access to Premium articles, exclusive newsletters, commenting, and virtual events with our leading journalists
Already have an account? sign in
Join our new commenting forum
Join thought-provoking conversations, follow other Independent readers and see their replies