Trump postpones Putin White House visit to next year amid Helsinki summit controversy
The US president's comments in Finland sparked widespread condemnation from politicians in both of America's two major political parties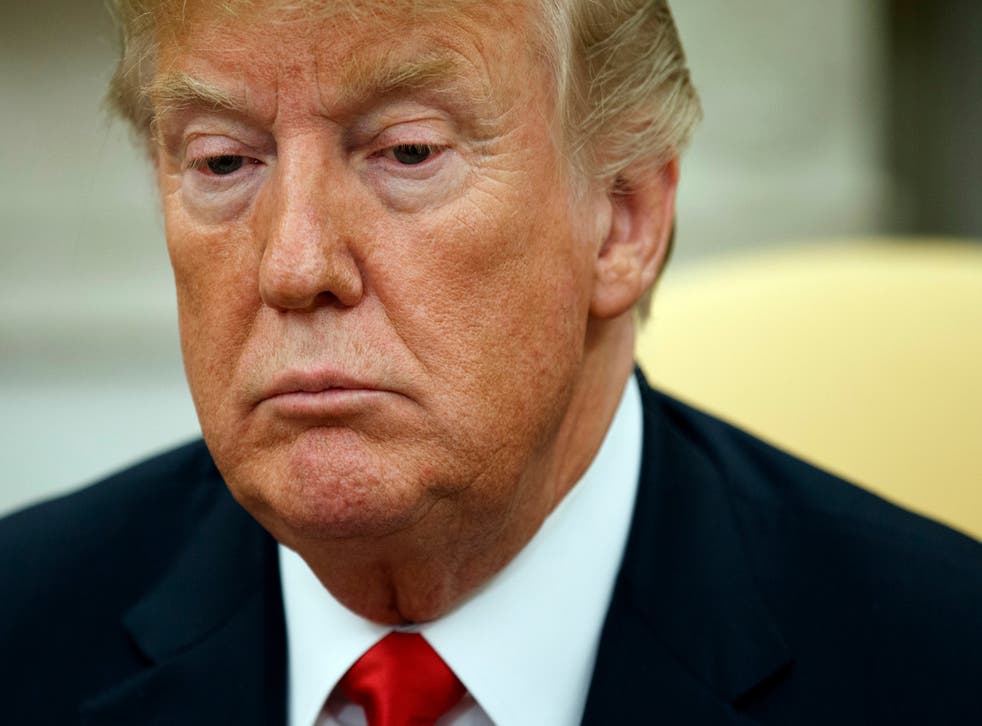 US President Donald Trump has pushed back his plan to hold another summit with Russian President Vladimir Putin.
The delay was announced by the White House, and comes as the West Wing works to quell controversy over a meeting between the two leaders last week in Helsinki. During that trip, Mr Trump suggested he believes Mr Putin when he says Russia did not meddle in the 2016 US election – a statement that Mr Trump later reversed, claiming he misspoke.
"The president believes that the next bilateral meeting with President Putin should take place after the Russia witch hunt is over, so we've agreed that it will be after the first of the year," the statement, attributed to National Security Adviser John Bolton, said, referring to the ongoing investigation into Russia's meddling in the 2016 election.
The postponement follows just a day after Russian officials demurred on whether Mr Putin would accept an invitation from Mr Trump to visit Washington for a follow-up summit. This means the US president will not have a high profile meeting with the Russian leader on American soil before the upcoming US midterm elections in November.
Mr Trump's comments in Helsinki sparked widespread condemnation in the US from politicians in both of America's two major political parties, and critics questioned whether the president had betrayed American interests by appearing to give so much deference to the remarks of the leader of one of America's biggest global adversaries.
"My people came to me," Mr Trump said in Helsinki, standing aside Mr Putin. "They said they think it's Russia. I have President Putin; he just said it's not Russia. I will say this: I don't see any reason why it would be."
Trump in Helsinki: Putin meeting and protests

Show all 16
One day later, Mr Trump attempted to roll that back, saying that he meant to say he didn't see any reason why it "wouldn't" have been Russia that hacked America's 2016 elections.
"The sentence should have been, 'I don't see why it wouldn't be Russia,'" Mr Trump said. "Sort of a double negative. So you can put that in, and I think that probably clarifies things pretty good".
It is not at all clear that the Russia investigation spearheaded by Special Counsel Robert Mueller will end before year's end, as Mr Bolton's statement appears to imply.
That investigation, which has been ongoing for over a year, has already resulted in dozens of indictments, including several individuals associated with Mr Trump or his campaign.
The president, for his part, has denied that his campaign colluded with the Russian government to influence the 2016 campaign, and has frequently derided the investigation as a "witch hunt" intent on undermining his presidency.
Join our new commenting forum
Join thought-provoking conversations, follow other Independent readers and see their replies