Adviser Roger Stone launches tirade of foul-mouthed abuse against CNN journalists critical of Donald Trump
Roger Stone described Don Lemon, Jake Tapper and Ana Navarro as "human excrement"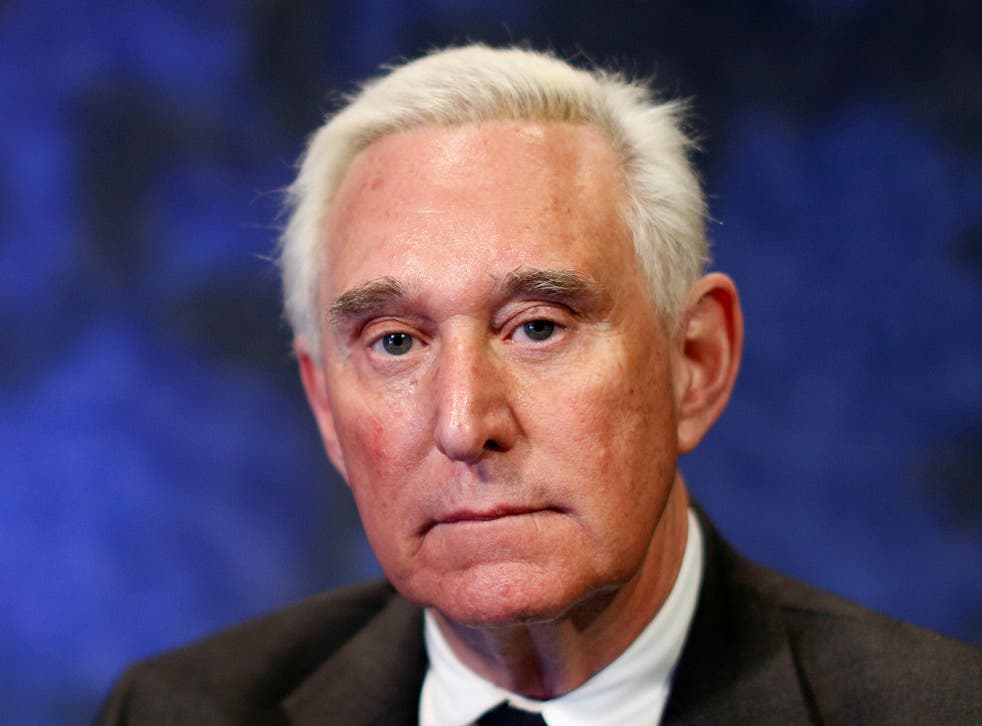 One of Donald Trump's close advisers has called for the firing of journalists critical of the US president.
Roger Stone launched a tirade against CNN calling for journalists Don Lemon, Jake Tapper and Ana Navarro to be fired and describing them as "human excrement".
In a tweet about the merger between AT&T and Time Warner, CNN's parent company, Mr Stone wrote: "When AT&T aquires [sic] Time Warner the house cleaning at CNN of human excrement like @donlemon @jaketapper & dumbf*** @ananavarro will be swift".
Earlier in the day he tweeted directly at Don Lemon, telling him to stop lying about the Clintons and uranium and describing him as an "ignorant lying c***sucker" and a "dumb piece of s***".
On Thursday Mr Lemon penned an open letter to Mr Trump asking him to "please stop it" after the President's condolence call to the widow of Sgt La David Johnson became a national controversy when she claimed it made her "very angry". She claimed Mr Trump forgot Mr Johnson's name, something he denies.
Mr Lemon has since filed a police report in New York after receiving racist abuse on Twitter following his plea to the President.
Mr Tapper and Ms Navarro have also been openly critical of Donald Trump. In March, Tapper told Bill Maher that the President had raised the "level of falsehood" and dishonesty in politics and had attempted to discredit the whole of the US media.
In July he took to Twitter to criticise Mr Trump's use of the social media site to criticise journalists and call out what he describes as "fake news".
World news in pictures

Show all 50
Ana Navarro has also launched a number of criticisms of Mr Trump during his presidency, describing him as "unfit to be human" over his initial response to the Charlottesville attack where a 32-year-old anti-racism protester was killed when a speeding car ran into her at the White Nationalist rally in Virginia.
Mr Stone, a long-time Trump confidant and former member of Richard Nixon's administration, is not the first Trump associate to call for journalists critical of the President to be removed.
In January, senior White House aide Kellyanne Conway called for commentators to be fired for their coverage.
In August, in another act of solidarity with the President, Mr Stone warned a civil war would erupt if the US President was impeached predicting "an insurrection like you've never seen" if politicians voted to topple him.
Register for free to continue reading
Registration is a free and easy way to support our truly independent journalism
By registering, you will also enjoy limited access to Premium articles, exclusive newsletters, commenting, and virtual events with our leading journalists
Already have an account? sign in
Register for free to continue reading
Registration is a free and easy way to support our truly independent journalism
By registering, you will also enjoy limited access to Premium articles, exclusive newsletters, commenting, and virtual events with our leading journalists
Already have an account? sign in