Democrats vow to block new FBI director until special prosecutor appointed to Trump-Russia probe
Democrats renewed calls for a special prosecutor after President Trump fired James Comey, who had been leading Russia investigation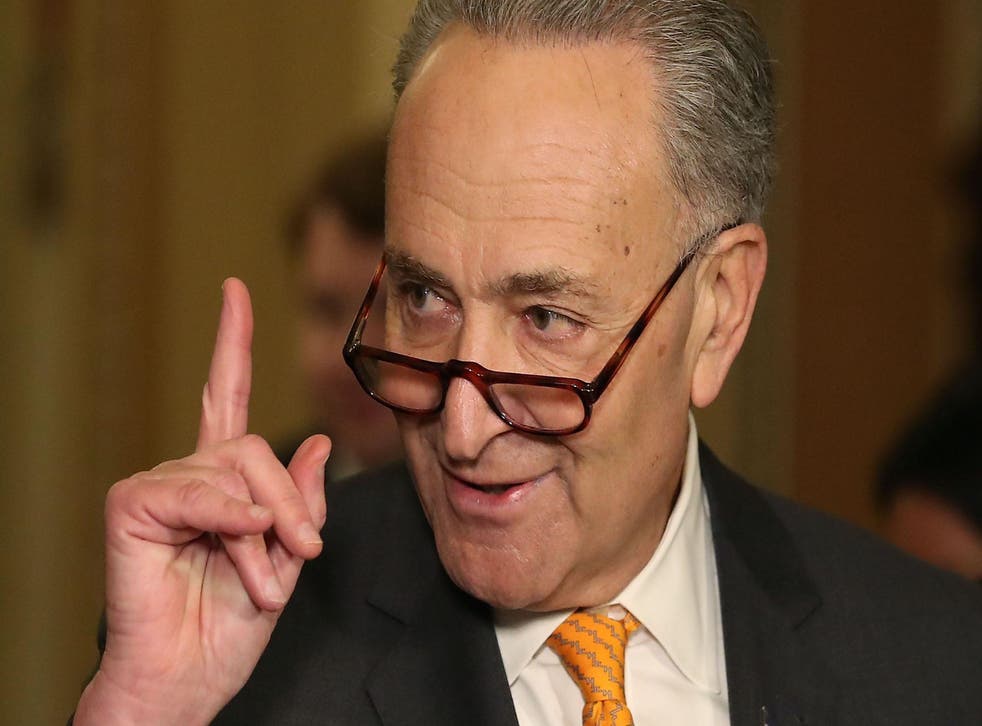 Senate Democratic leader Chuck Schumer said he supports blocking the confirmation of a new FBI director until the Justice Department appoints a special prosecutor to lead an investigation into potential ties between Trump campaign advisers and the Russian government.
"I think there are a lot of Democrats who feel that way," Mr Schumer told CNN's Jake Tapper. "We'll have to discuss it as a caucus, but I would support that move, because who the FBI director is, is related to who the special prosecutor is."
Democrats renewed their calls for a special counsel after President Donald Trump fired James Comey, who had been heading the Russia inquiry.
Mr Schumer said last week that if the American people are to have faith in the impartiality of the Russia probe, a special prosecutor must be appointed to get the investigation "out of the hands of the FBI and far away from the heavy hand of this administration."
He told CNN: "To have that special prosecutor, people would breathe a sigh of relief, because then there would be a real independent person overlooking the FBI director."
Since a new FBI director could be confirmed with a simple majority, Mr Schumer acknowledged that the 46 Democrats and two Independents in the Senate would need the support of a few of their Republican colleagues.
So far, most Republican senators have been united in their opposition to the appointment of a special prosecutor. Senator John McCain has instead been calling for the creation of a special congressional committee to conduct the Russia probe.
"Removal of Director Comey only confirms need for select [committee] to investigate," Mr McCain tweeted.
Mr Schumer said the nominee for FBI Director should not be a "partisan politician", and should have a willingness to stand up to possible pressure from the Trump administration.
The Justice Department interviewed several candidates over the weekend for the FBI director role. Replacements for Mr Comey reportedly include current acting FBI director Andrew McCabe, former Republican congressman Mike Rogers, former George W Bush homeland secretary adviser Fran Townsend, former Assistant Attorney General Alice Fisher, special agent Adam Lee, Republican Senator John Cornyn and judges Michael Garcia and Henry Hudson, according to CNN.
However, others have suggested other names, including Judge Merrick Garland, whose Supreme Court nomination was squashed by Republicans.
Join our new commenting forum
Join thought-provoking conversations, follow other Independent readers and see their replies