Cody Shearer: Who is the Clinton friend behind 'second Trump-Russia dossier'?
Conservative outlets have dubbed Mr Shearer 'the strangest character in Hillary's vast left-wing conspiracy'. But who is he really?
Emily Shugerman
New York
Tuesday 30 January 2018 23:56 Comments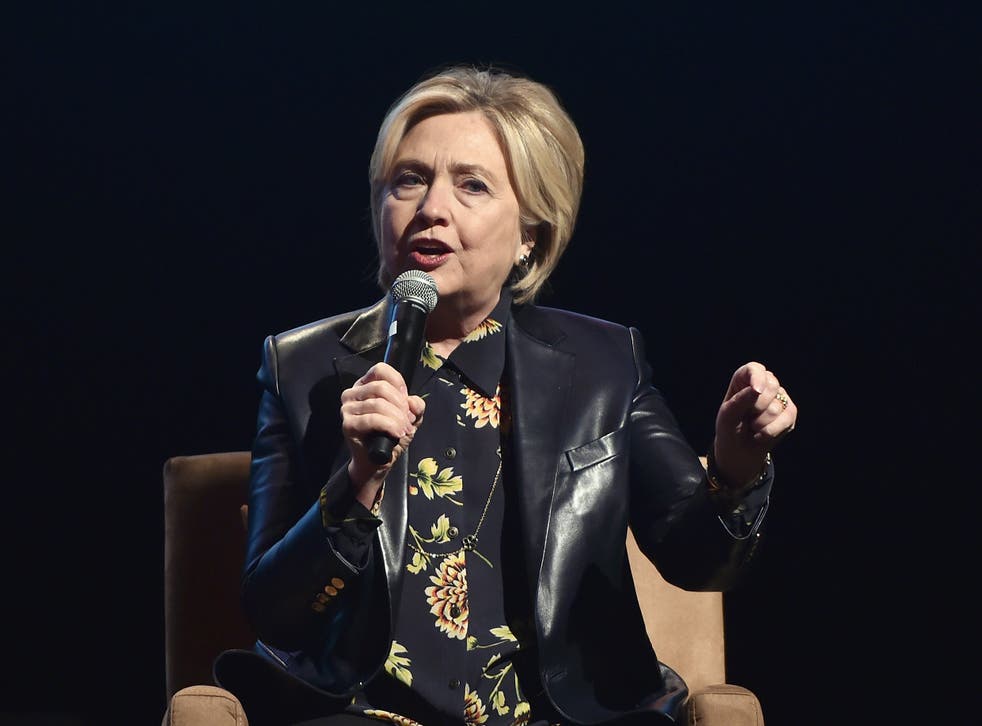 Reports of a new dossier containing salacious allegations about Donald Trump have sparked speculation about its contents, and curiosity about its author.
The so-called "Shearer dossier" is a report about Mr Trump that is currently being investigated by the FBI, according to The Guardian. The memo was reportedly compiled during the 2016 campaign by Cody Shearer, a friend of Bill and Hillary Clinton.
Unlike Christopher Steele, the former MI6 agent who compiled the now-infamous Steele dossier, Mr Shearer has no background in espionage. According to The Guardian, however, that hasn't stopped the FBI from taking this new memo seriously.
Below is everything you need to know about the dossier and its controversial author.
Ex-MI6 agent behind Trump Russia dossier breaks silence
What is the Shearer dossier?
It's unclear what is in the Shearer dossier, or if it even exists. Speculation about the memo stemmed only from The Guardian's report of its existence and the FBI's investigation.
According to The Guardian, the memo corroborates Mr Steele's report that Mr Trump engaged in lewd acts in a Moscow hotel room – acts of which the Kremlin had evidence. Mr Trump has denied engaging in these acts.
The dossier was reportedly given to the FBI by Mr Steele, after the agency demanded he hand over any evidence that could be useful in their investigation of possible Russian meddling in the US election.
Sources told The Guardian that the fact that the FBI was treating the document at least somewhat seriously, based on their continue investigation.
The biggest names involved in the Trump-Russia investigation

Show all 17
Who is Cody Shearer?
Mr Shearer is perhaps most commonly known as a freelance writer, though he has had few bylines since the 1980s, when he co-wrote a syndicated politics and culture column with Maxwell Glen.
According to a Slate profile, Mr Shearer's defining moment as a journalist came when he and Mr Glen published several accounts of drunken behaviour by former Senator John Tower, helping to derail his nomination for secretary of defence.
Less publicly, Mr Shearer maintained ties with the Clinton White House in the 1990s, and helped provide information to Hillary Clinton during her time as Secretary of State.
There is no evidence that Ms Clinton's presidential campaign knew about the "Shearer dossier".
How did Mr Shearer know the Clintons?
The political activist grew close to the Clintons through family connections. His brother-in-law, Strobe Talbott, became friends with Bill Clinton while they were students at Oxford, and later served as special adviser to the Secretary of State during the Clinton administration.
Mr Shearer's brother, Derek, also served the Clinton administration as ambassador to Finland.
Mr Shearer never served the Clinton administration in an official capacity, but investigative reporting and hacked emails have revealed the operative worked for the Clintons in more indirect ways.
Donald Trump says he is a 'germaphobe' in apparent response to dossier sex allegations
What makes him so controversial?
Despite taking a less-prominent role in the Clinton White House than some of his family members, Mr Shearer has made national news on several occasions.
According to the Washington Examiner, Mr Shearer was investigated by the State Department Inspector General in 1998, after he led negotiations that "caused temporary diplomatic damage in Bosnia". Citing documents obtained by Citizens United through the Freedom of Information Act, the Examiner reported that Mr Shearer "may have represented himself as speaking on behalf of the State Department" in conversations about the proposed partitioning of Bosnia.
Mr Shearer's named resurfaced again in 2015, when Gawker and ProPublica reported on emails hacked from a private email server Ms Clinton used as Secretary of State.
The hacked emails showed Mr Shearer and fellow Clinton family friend Sidney Blumenthal had helped provide Ms Clinton with intelligence about the situation in Libya, just weeks before Islamic militants attacked a US diplomatic outpost in the country. Mr Blumenthal and his associates helped the Libyan opposition, and even plotted to insert operatives on the ground, according to a ProPublica report.
Capitalising on outcry around Ms Clinton's private email server, conservatives deemed Mr Blumenthal and Mr Shearer part of Ms Clinton's "secret spy network". The National Review, a conservative magazine, even called Mr Shearer "the strangest character in Hillary's vast left-wing conspiracy".
A Slate profile from 1999, however, concluded that Mr Shearer "may just be a person who things happen to happen to, a guy with a penchant for pretending to be what others want to believe that he is".
The Independent has attempted to reach Mr Shearer for comment.
Register for free to continue reading
Registration is a free and easy way to support our truly independent journalism
By registering, you will also enjoy limited access to Premium articles, exclusive newsletters, commenting, and virtual events with our leading journalists
Already have an account? sign in
Join our new commenting forum
Join thought-provoking conversations, follow other Independent readers and see their replies