Trump-Russia dossier 'funded by Hillary Clinton's presidential campaign and the DNC'
Report links the controversial document to Democrats
Jeremy B. White
San Francisco
Wednesday 25 October 2017 01:16 Comments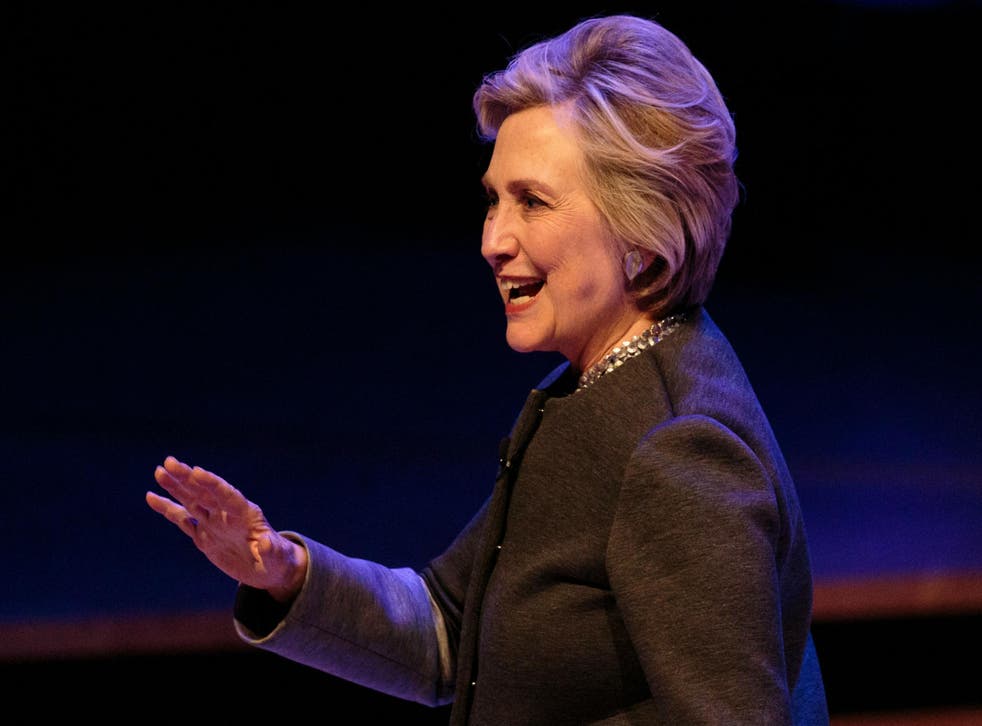 Funding for a controversial dossier detailing Donald Trump's alleged connections to Russia came from Hillary Clinton's presidential campaign and the Democratic National Committee, according to a new report.
The dossier, compiled by former British intelligence officer Christopher Steele, made salacious claims that Mr Trump has denounced as false, politically motivated attacks. Investigators exploring potential links between Russia and Mr Trump's campaign orbit have spent hours interviewing the co-founder of Fusion GPS, the firm that hired Mr Steele.
It has previously been reported that the research was funded by a wealthy Republican donor who opposed Mr Trump's ascendancy. But according to The Washington Post, some funding also came from a Democratic Party establishment with deep ties to Ms Clinton, the Democratic nominee whom Mr Trump defeated for the presidency.
According to the Post, an attorney representing Ms Clinton's campaign and the DNC hired Fusion GPS after the Republican donor stopped funding the effort. Fusion GPS then shared its findings with the attorney, Marc Elias, the Post reported.
Previous reporting had found that Democrats funded the dossier in addition to the Republican donor. But in specifically citing the DNC, a key party institution, and Ms Clinton, still widely vilified by Mr Trump and his conservative base, the explosive report is likely to stoke the partisan flames raging around the investigations into Mr Trump's circle.
The President has frequently rejected any allegation he or his campaign colluded with the Kremlin, and Mr Trump has specifically singled out the dossier as an example of what he calls a larger smear campaign.
The biggest names involved in the Trump-Russia investigation

Show all 17
As recently as this weekend, Mr Trump blasted the "discredited" document in a tweet and demanded that the federal government reveal who paid for it.
Allies of the President swiftly pointed to the Post's reporting as evidence vindicating Mr Trump.
Evoking a common accusation against Mr Trump, conservative commentator Laura Ingraham referred to the story as a sign of "collusion".
Register for free to continue reading
Registration is a free and easy way to support our truly independent journalism
By registering, you will also enjoy limited access to Premium articles, exclusive newsletters, commenting, and virtual events with our leading journalists
Already have an account? sign in
Join our new commenting forum
Join thought-provoking conversations, follow other Independent readers and see their replies