Trump campaign ordered to preserve all documents relating to Russia, leaked email reveals
Officials must also keep all documents related to Michael Flynn, Paul Manafort and others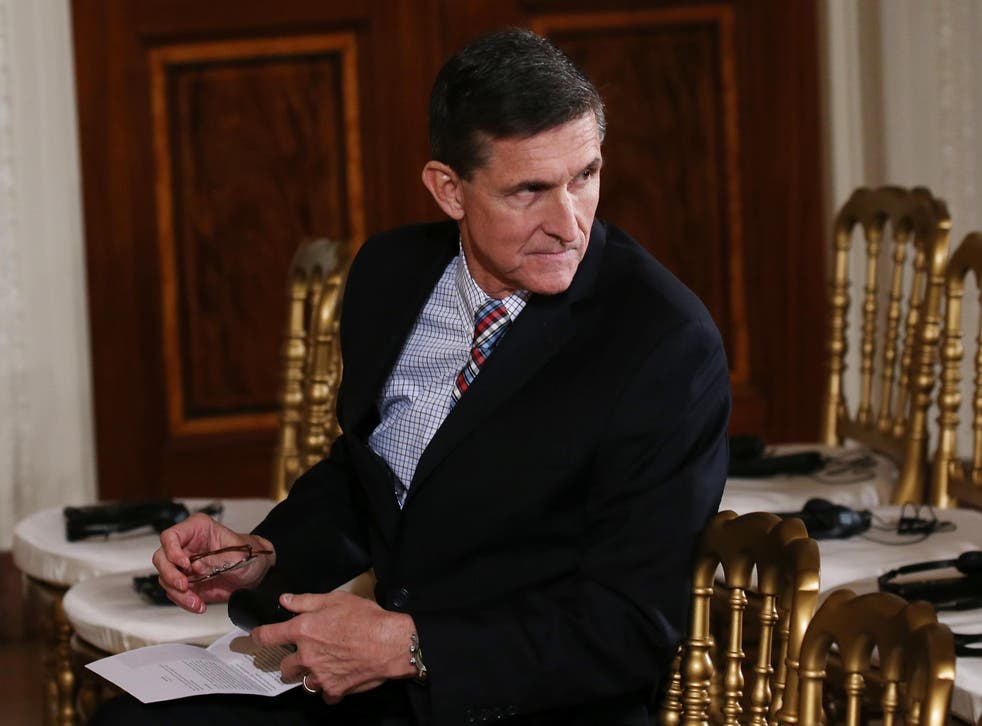 A request to Trump campaign officials to preserve certain documents has revealed the scope of the ongoing investigation into the team's potential ties to Russia.
An email sent to workers on Donald Trump's presidential campaign instructed them to preserve all documents related to the Russian Federation, Ukraine, and campaign officials like former campaign manager Paul Manafort, advisers Carter Page, Rick Gates and Roger Stone, and former national security advisor Michael Flynn.
The documents should be preserved pursuant to "several pending investigations into potential attempts by Russia interests to influence the 2016 election," according to the email obtained by Politico.
Officials in the House, Senate, and Justice Department are all conducting investigations into Russian meddling in the US election – and the Trump campaign's possible involvement. A special prosecutor was recently announced to oversee the investigation.
The email reveals the scope of investigations, which have also been reported to include adviser Jared Kushner and Attorney General Jeff Sessions. The directive was sent by attorney Kory Langhofer, who represented the Trump campaign in the 2016 election.
The biggest names involved in the Trump-Russia investigation

Show all 17
All five campaign officials named in the email have faced scrutiny for their dealing with Russia. Mr Flynn was removed from his position as national security adviser this year, when it was revealed that he had misrepresented his conversations with Russian officials to Vice President Mike Pence and others.
Mr Manafort, meanwhile, is under investigation by the FBI for his ties to two Russian oligarchs – ties which Mr Gates also maintained. Mr Page has given pro-Russia speeches, and met with the Russian ambassador at last year's Republican National Convention. And Roger Stone, Mr Trump's longtime adviser, appears to have had inside knowledge of Wikileaks document releases.
Mr Page, Mr Stone, Mr Manafort, and Mr Flynn have all been asked to turn over records of their dealings with Russia to the Senate Intelligence Committee. Only Mr Manafort and Mr Page are said to have complied.
Mr Trump, meanwhile, has maintained complete innocence in the Russia probe, calling the investigation into his possible ties the "biggest witch hunt in American history".
The President is not a direct subject of the investigation, according to former FBI Director James Comey. But he has reportedly become the subject of an obstruction of justice probe over his dealings with Mr Comey, and his statements on the investigation.
Mr Trump, Mr Pence, and Mr Trump's lawyer have all hired outside counsel to represent them in the investigation.
Join our new commenting forum
Join thought-provoking conversations, follow other Independent readers and see their replies