Former US prosecutor on Trump-Russia investigation: 'People will be going to jail'
'There may already be people cooperating' in the investigation
Clark Mindock
New York
Monday 17 July 2017 20:41 Comments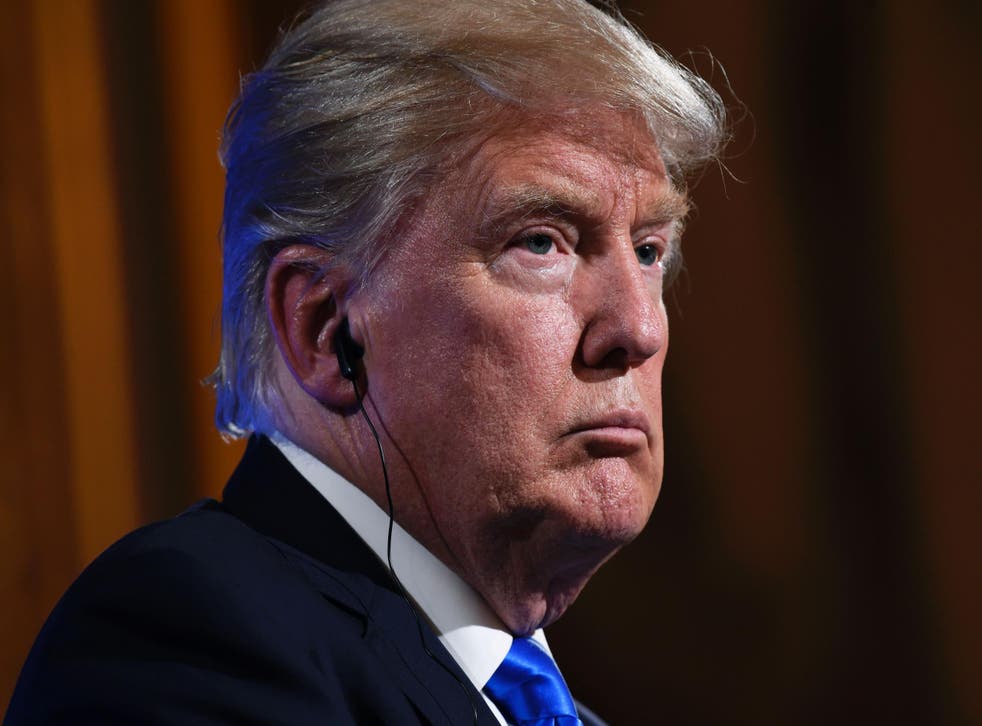 A former federal prosecutor says that he believes the investigation into the Donald Trump campaign's ties to Russia is going to land some people in jail.
The various Congressional and FBI investigations into the apparent Russian meddling in the 2016 presidential election, and any possible ties to Mr Trump's campaign team, have been rumbling for months. But they have been thrown back into sharp focus by the release of emails showing Mr Trump's oldest son, Donald Jr, agreeing to a meeting with a Kremlin-connected attorney who claimed to have damaging information on Hillary Clinton.
"It's a really serious investigation, and there are people that are going to go to jail," Harry Litman, who used to work at the Department of Justice in the 1990s, told The Independent. "The whole atmosphere in the White House has to be paranoid."
Mr Trump Jr was joined at the meeting with Natalia Veselnitskaya and a Russian-American lobbyist named Rinat Akhmetshin, by President Trump's son-in-law and senior adviser Jared Kushner, and former Trump campaign manager Paul Manafort during that meeting. Mr Akhmetshin is said to have possible ties to Russian military intelligence, something he denies.
Mr Trump Jr says the meeting was "a nothing," while Ms Veselnitskaya has denied that she was at the meeting working for the Russian government and says she had no information on Ms Clinton to give Mr Trump Jr. The White House has repeatedly denied allegations of collusion with Russia.
The biggest names involved in the Trump-Russia investigation

Show all 17
Mr Litman said that even without the drip-drip of information over members of his team's contact with Russia, the President's relationship with the Department of Justice and the FBI – and the Washington apparatus that has granted members of those institutions power to push back against the White House historically – is unique. And, he's already shown that he's unconcerned with the sorts of norms that his predecessors were sensitive to in his firing of former FBI Director James Comey.
That firing led to the establishment of a special counsel to investigate the Trump administration, headed by the widely respected and diligent former FBI director Robert Mueller.
Of course, Mr Trump could decide to instruct Deputy Attorney General Rod Rosenstein – who has authority on that matter after Attorney General Jeff Sessions recused himself from matters related to investigation – to fire Mr Mueller. That instruction could likely result in Mr Rosenstein's refusal to do so and, Mr Litman said, either a firing or a resignation if the President insisted on moving forward to have Mr Mueller removed.
There are a couple potential problems for Mr Trump should he decide to take this route – and it's not at all certain that he would attempt to do so anyway.
First is that firing Mr Comey itself sparked cries that the President had obstructed justice, an allegation that was fanned by Mr Trump himself when he said on live television that he had made the decision to fire him in part because he thought the Russia investigation was bogus. Mr Comey, in the weeks that followed, also released memos detailing private conversations with the President in which Mr Trump had asked him to "let go" of investigations into a former member of the White House staff caught up in the Russia scandal.
There's also the concern with historical precedent. Back during the Nixon administration, as the Watergate scandal was gaining steam, former president Richard Nixon instructed his Justice Department to fire special prosecutor Archibald Cox, leading to the resignations of Attorney General Elliot Richardson and Deputy Attorney General William Ruckelshaus. Nixon then ordered then Solicitor General Robert Bork – who became the acting attorney general – to fire Mr Cox, which he did.
The firing was in response to subpoenas from Mr Cox's team to obtain information related to secret tapes in the White House. Those resignations and firings – referred to as the "Saturday Night Massacre" – infuriated Congress. The House Judiciary Committee later subpoenaed the tapes, which included the so-called "smoking gun" that led to Mr Nixon's resignation.
Still, it's not certain that top-level resignations pull the weight they used to, Mr Litman said.
"At worst, if they're ordered to, they say, 'I resign'. And, that sends reverberations all through Washington," Mr Litman said, describing the historical muscle that Justice Department officials have had. "But, it's not clear in 2017 that that's the ace of spades kind of trump card it was. It's pretty obviously a pretty big trump card, so to speak. But it's really not the kind of card it would've been."
But, he still says that the investigation is at the point where indictments – or the threat of indictments – are inevitable. As to whether or not that reaches the President, he says that could depend on if Mr Mueller is able to offer deals to members of his inner circle caught up in the scandal to cooperate.
"I know the statutes. I know the progress of the investigation. I know the sense of what's going on in the FBI. I think there will be people going to jail," he said. "Of course, going to jail is a great source of leverage to make people cooperate."
Mr Litman added that the door to possible federal charges is open. Mr Kushner also faces the fact that he initially failed to disclose meetings with Russian sources on his Federal filings before joining the White House.
"There may already be people cooperating," said Mr Litman. "That's how the FBI will pursue this investigation, is to try and put the screws to people to get them to speak more generally" about the Russia connections.
Register for free to continue reading
Registration is a free and easy way to support our truly independent journalism
By registering, you will also enjoy limited access to Premium articles, exclusive newsletters, commenting, and virtual events with our leading journalists
Already have an account? sign in
Join our new commenting forum
Join thought-provoking conversations, follow other Independent readers and see their replies