Trump's lawyers want a special counsel to investigate special counsel Robert Mueller
The President's legal team puts pressure on the Mueller team for their alleged conflicts of interest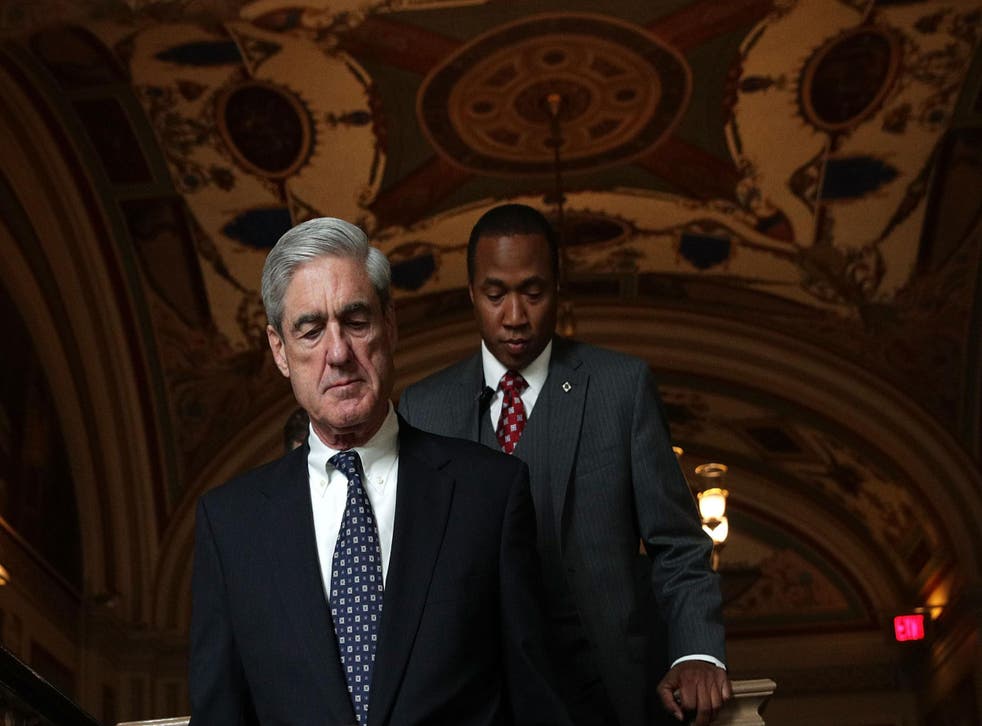 Donald Trump's legal team has suggested appointing another special counsel to investigate the existing special counsel, Robert Mueller, who is probing the Trump campaign's possible ties to Russia.
Mr Trump's lawyers are concerned by what they see as conflicts of interest within Mr Mueller's team. Jay Sekulow, one of Mr Trump's attorneys, told Axios that these conflicts necessitate an investigation of the investigators.
"The Department of Justice and FBI cannot ignore the multiple problems that have been created by these obvious conflicts of interests," he said. "These new revelations require the appointment of a Special Counsel to investigate."
These "new revelations" include the news that a senior Department of Justice official was recently demoted, after failing to disclose his ties to a political opposition research firm.
Bruce Ohr, the former Justice Department associate deputy attorney general, was stripped of the title this week after it was revealed that his wife worked for Fusion GPS in 2016. Fusion GPS helped create a controversial opposition dossier on Mr Trump during the election.
The biggest names involved in the Trump-Russia investigation

Show all 17
Conservatives were also incensed by how Mr Mueller's team dealt with Peter Strzok, an FBI investigator previously assigned to the Russia probe. Mr Strzok and an FBI lawyer, Lisa Page, were unceremoniously removed from the investigation this summer. Sources familiar with the matter latter claimed that the two were having an extramarital affair, and had exchanged anti-Trump text messages.
Trump supporters have rallied around these apparent conflicts of interest to suggest that Mr Mueller should be fired, or his investigation refocused on the alleged wrongdoings of Hillary Clinton. In fact, Attorney General Jeff Sessions recently weighed the idea of appointing a special counsel to investigate the Clinton Foundation and Ms Clinton's ties to a Russian uranium company.
Trump-Russia investigation: who has been charged in the Mueller probe
Several law enforcement officials told the Washington Post that they were worried these criticisms of Mr Mueller were an attempt to discredit the lawyer, and possibly build a case for Mr Trump to fire him.
"First, they want to kick up dust about Hillary Clinton so the conservative press has something to talk about that isn't Trump's misdeeds,'' Matthew Miller, a Democrat and former Justice Department spokesman, told the Post.
He added: "The eventual goal, though, is to delegitimize Mueller in such a way that he can either be fired or can be ignored if he concludes the president broke the law.''
Mr Mueller has so far charged four former Trump campaign officials with crimes ranging from tax fraud to lying to the FBI. Two of the former staffers, Michael Flynn and George Papadopolous, have pleaded guilty.
Join our new commenting forum
Join thought-provoking conversations, follow other Independent readers and see their replies